17 May 2019 - Deputy Prime Minister for Economic Policy and Financial System Milutin Simović gave an introductory speech at the event Rising Destinations 2019 - Montenegro organised by the Southeast Europe Business Development Network (SEEBDN) and Grimex Consult, in partnership with the Austrian media company "Die Presse" in Vienna.
The economic delegation of Montenegro, headed by President of the Chamber of Commerce of Montenegro Vlastimir Golubović, presented the economic opportunities, resources, and investment projects and potentials of Montenegro. After several business forums held in the previous period, it was a good opportunity to make direct contacts between Austrian investors and Montenegrin companies.
Montenegrin famous football player and President of the Football Association of Montenegro Dejan Savicević also took part in the event.
DPM Simović thanked the Austrian companies for their numerous presence at the Rising Destinations 2019 - Montenegro event, which shows a significant interest in cooperation with Montenegro and Montenegrin companies and business people. He told the Austrian business people that nowadays Montenegro is a modern, democratic, open, politically stable, multi-confessional and civil state, a member of NATO, the World Trade Organization, the World Bank and all relevant international political and economic organizations.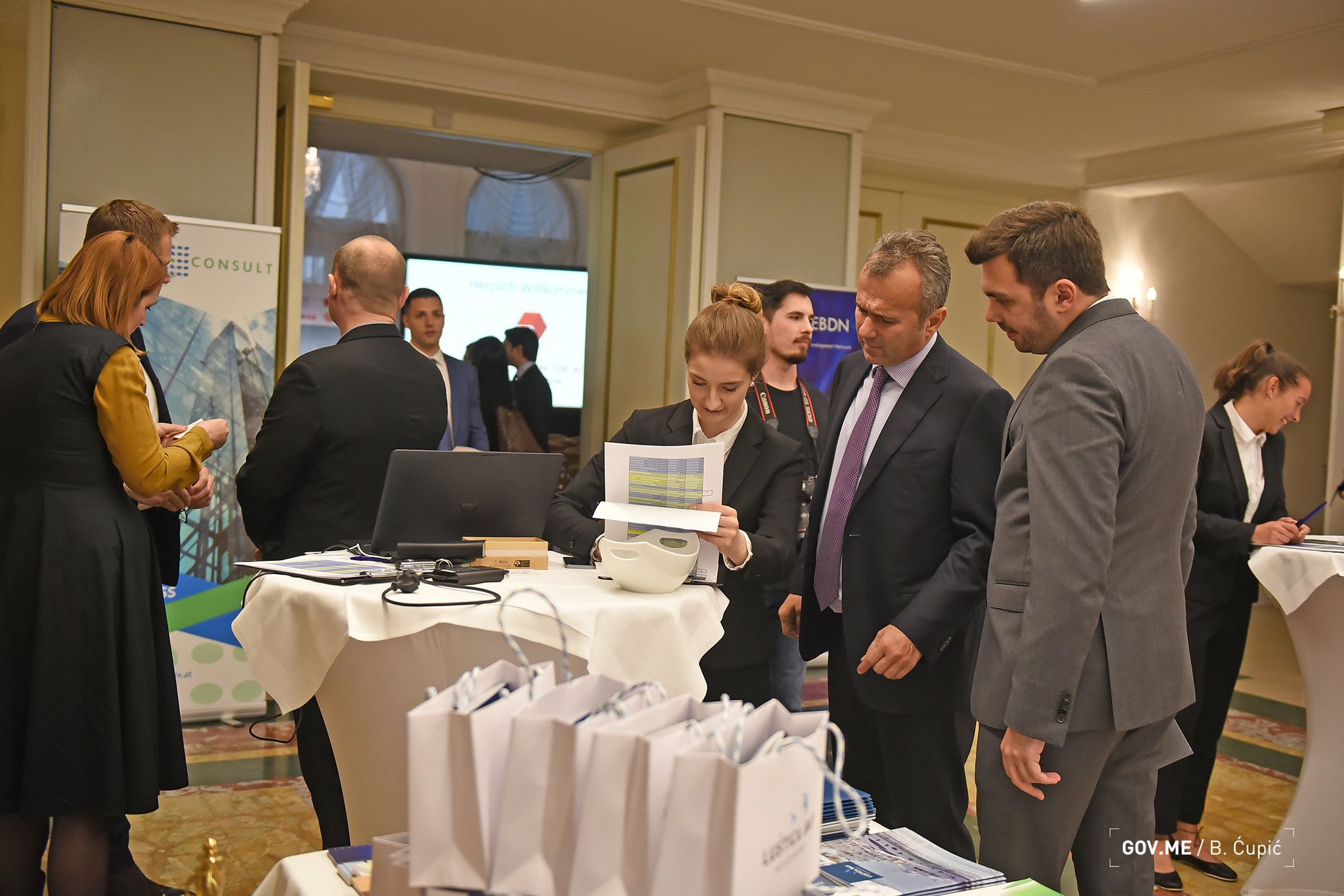 The Deputy Prime Minister presented very good growth indicators of the Montenegrin economy in the past three years, and the fact that Montenegro is among the countries of Europe that achieve the highest GDP growth, and among the fastest growing economies of the Western Balkans and Southeast Europe.
DPM Simović informed the participants about the projects Montenegro is implementing in the field of transport infrastructure, which connect us better with the region and key European markets, as well as the leading project in this area – the motorway from Bar to the border with Serbia.
"By placing a submarine power cable to Italy and building new energy sources, we become an energy hub in Southeast Europe," Simović said.
The Deputy Prime Minister invited Austrian importers and food companies to pay attention to Montenegrin organic products and establish cooperation with Montenegrin producers and sellers, noting that the high-quality products from Montenegro will definitely find their place in the Austrian market.
Speaking about Montenegro's strategic goals, DPM Simović said that full membership in the EU is the next state goal.
"We believe that we will be the first next member of this most advanced club of developed countries. Montenegro is an open country, ready to cooperate with all countries of the world, especially when it comes to projects that have economic justification and bring benefits to our citizens," Simović emphasised.
Secretary of the Secretariat for Development Projects Dejan Medojević, President of the Chamber of Commerce of Montenegro Vlastimir Golubović and numerous Montenegrin companies gave presentation at the event Rising Destination 2019 – Montenegro.
On this occasion, the media company "Die Presse" published a special content on Montenegro in print and online edition.