The pedestrian foothpath at Virpazar, which facilitates and enables a safer crossing of the highway and railroad at Podgorica - Bar, is open today to all visitors and residents, according to the National Parks of Montenegro (NPMN).
"NPMN estimates that around 100,000 visitors have passed through this crossing during the season, and that this number will increase from year to year," the statement said.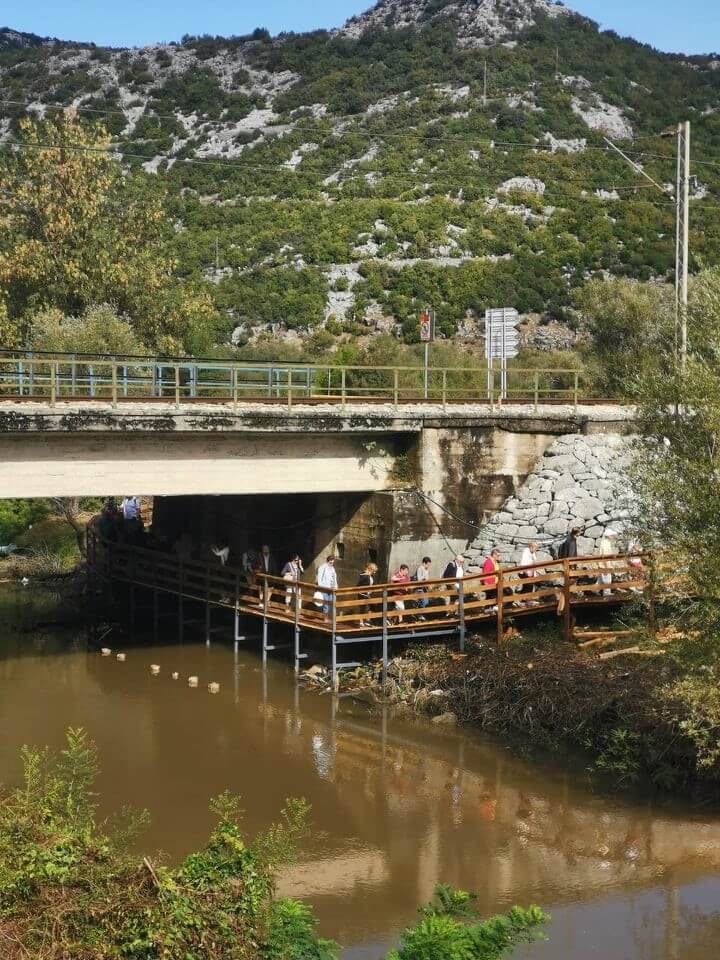 Pedestrian foothpath in Virpazar (Photo: NPMN)
NPMN director Elvir Klica said the track was designed to be as comfortable as possible and follow the stone embankment line, extending below the thoroughfare and railroad to a temporary parking space.
"It is important for security reasons, because now visitors and residents of this place will be able to cross the highway and the intersection safely, and I am sure that it will enable a better valorization of the area," Klica said.
He added that NPMN would continue to renovate the tourism infrastructure.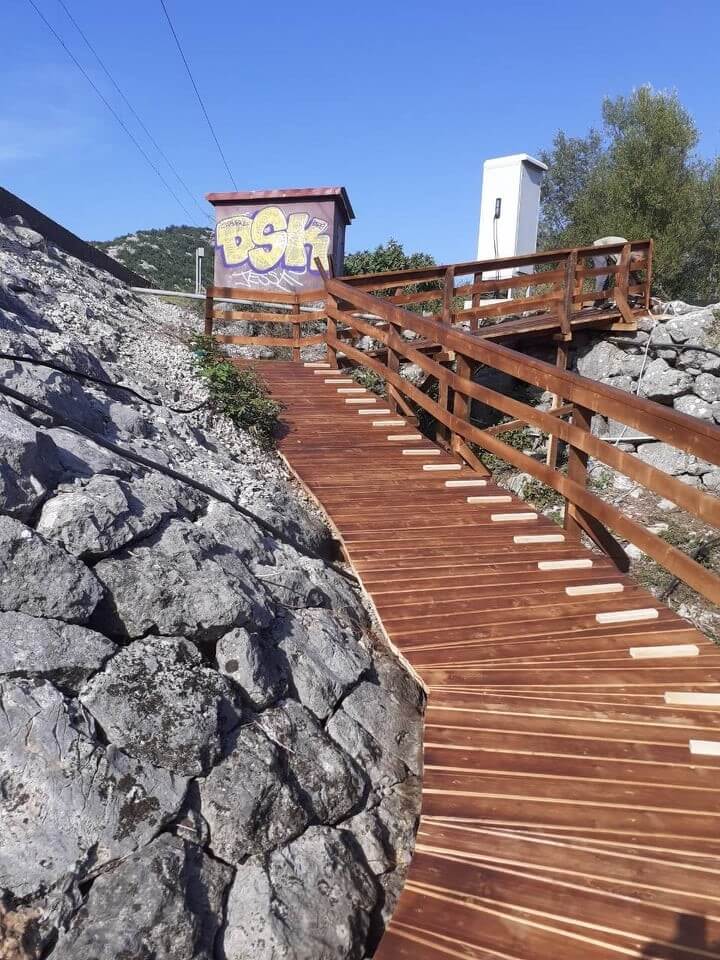 Pedestrian foothpath in Virpazar (Photo: NPMN)
"At the beginning of the season, we arranged a fishing trail at Tanki rt, set up a recreational furnishing and information boards. We are planning the same on this footpath, so information boards and signposts will be installed in the coming period," Klica added.
Klica announced that in the coming period, he would work with the competent ministry and institutions on the construction of the marina, and it is planned to build a roundabout at the entrance to Virpazar, in order to solve the long-term problem of safety of the visitors and residents.
"Also, one of the problems with this place is the parking space. The NPMN will envisage for the next season two new sites for this purpose on the right side of the highway Podgorica - Bar, as well as one temporary parking lot in Virpazar itself," Klica explained.
Text by MINA News, on September 24th, 2019, read more at Vijesti