Employees at the Montenegrin airport will be able to use four electric vehicles to transfer regular passengers from the plane to the terminal building, as well as to transport workers.
This will help them to perform their duties much quicker, particularly in summer when the airport serves around 40 planes a day.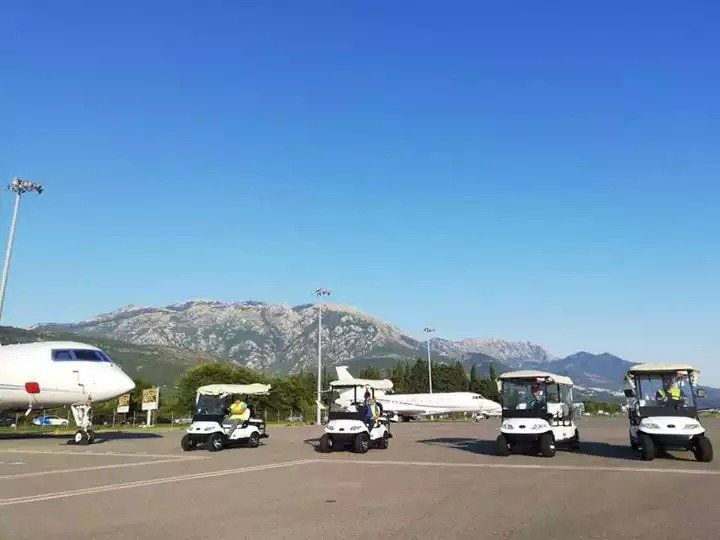 Tivat Airport. Photo: Boka News
"For the first time at Tivat Airport, we have electric vehicles, two four-seater, and two eight-seater, made by Italcar, Torino. I believe that we will significantly improve our service to business passengers, and make it easier for our employees to carry out their regular jobs," Airport Director Danilo Orlandić wrote on his Facebook profile.