The Traditional Fishing Night in Bigova will be held on Sunday, 4th August at 9 pm, on the local waterfront.
Entertainment will be provided by Aleksandar Bogdanovic, also known as Bata Đoša, and Isidora Nikolić, a student of the Cetinje Music Academy, accompanied by an accordion player and student of the Kragujevac Music Academy, Boško Tujković.
The Igalo Folk Group and Alisa Dance Group from Kotor will also perform.
According to the organisers, 250kg of fish and 200 litres of wine will be prepared, and will be provided free of charge.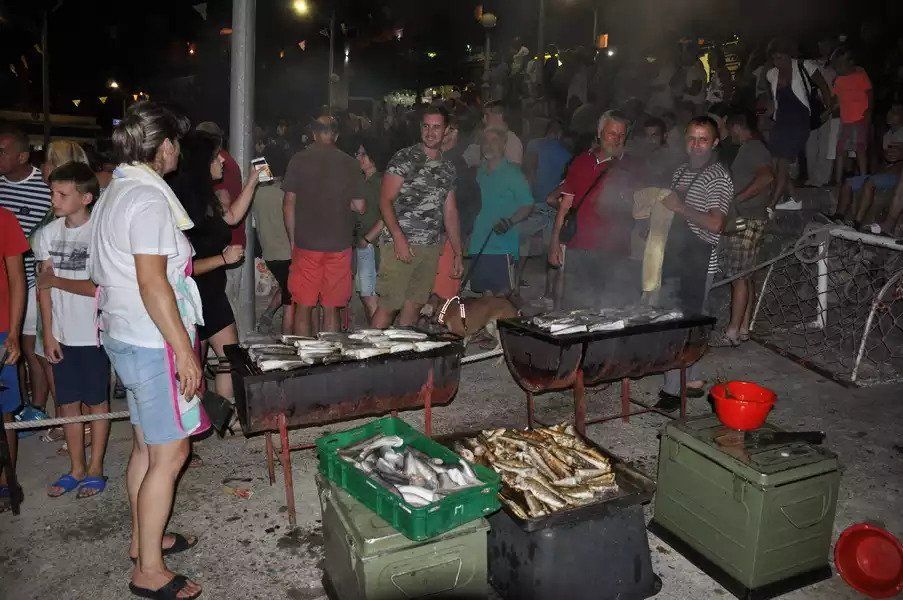 Bigova Fishing Night, 2018. Photo: Boka News
There will be a prize giveaway, and throughout the day sports activities will be organised (volleyball, football, diving, swimming, three-point goal, and a sack race). There will be prize cups and certificates for the winners and participants.
The event is organised by Bigova locals, sponsored by Glavatičići – Bigova Community Association.