December 7, 2018 - Looking for a fish restaurant in Boka Bay to taste traditional dishes? Summer or winter, by boat or by car, some great gourmet destinations are always there to present the best of the local tradition. For sure, what helps a lot is the fact that all the places we are going to mention here have stand-out settings, so take a tour from the Bay of Kotor to the village of Bigova Village along the open sea.
Boka Bay is definitely the homeland of sailors and fishers. But if you are looking for an authentic experience and a way to connect this spirit, the best solution is to taste it. The best known local fish restaurants drive you through the local lifestyle telling you their story by serving the best the sea gives, prepared in the way our grandmothers learned from theirs before. In some of those restaurants, they use the local culinary tradition as a basement to provide something unique, but to feel it, taste it and remember it as a Bokelian experience.
One detail about all restaurants we are going to present is that they all serve just fresh fish - a daily catch by local fishers. Or, in some cases, the restaurant owner is a fisher himself.
Konoba Bokeški gušti, Fish restaurant in Prčanj, Kotor
One of the very best known fish restaurants in Boka Bay, the Tavern Bokeški Gušti has developed the story of the fishermen-figurative family of Brguljan for decades, who decided to preserve its lifestyle uncompromisingly, transforming it into a successful family business. One of the sons joined the dad on the boat, the other went into the kitchen to help mom. If you're interested in dinning as a local family does in Boka Bay, this is the right place for you.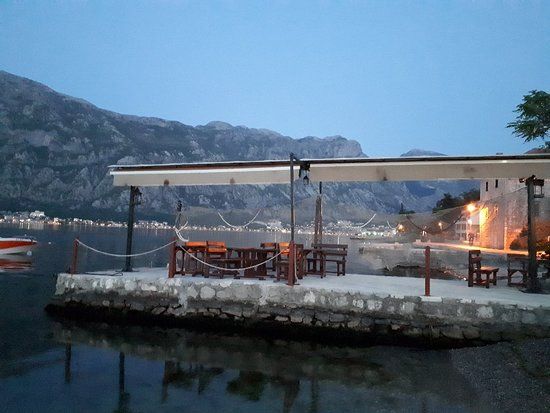 You can reach Bokeski castle by boat, or by car, in summer as well as in winter. But do not be surprised if there is no place for you. The restaurant is a favorite for both locals and tourists. Reservations are equally indispensable for the summer months when there are big crowds and in winter, when this part of the Boka Kotorska sees the sunset at about 3 pm.
Stari Mlini, Fish Restaurant in Ljuta, Kotor
In the 1700s,
Stari Mlini
(Old Mill) was a family operated flour mill for the locals of the quaint medieval town of Kotor. 300 years later, Stari Mlini became a restaurant offering an exquisite yet casual dining experience of superb quality. The chef of Stari Mlini is always on the move to set the standard in the industry by providing an overall exhilarating experience. Top culinary quality, promising a fresh selection of local delights, is what you should expect at Stari Mlini. Everything on the menu comes from fresh local produce, wild Adriatic seafood and 300-year-old culinary methods.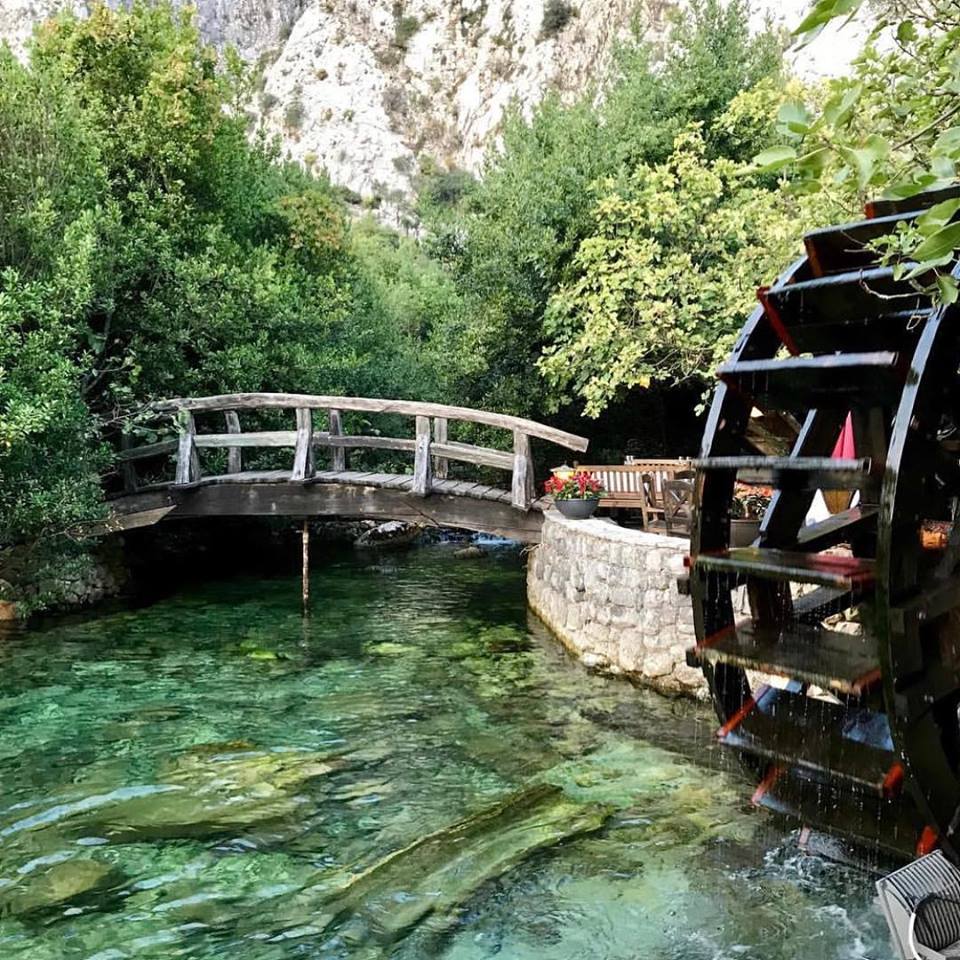 This is one of the fish restaurants in Boka you would equally remember for delicious food, and to feel the atmosphere of Boka Bay.
Catovica mlini, Fish Restaurant in Morinj, Kotor
Halfway between Kotor and Herceg Novi, in Boka Kotorska, lies a small village of Morinj, once known for its mills that used to grind olive and grains. This is another story of an ancient mill being transformed into an exclusive fish restaurant, offering its guest the
outstanding experience of local cuisine
wrapped in excellent service in the breath-taking ambiance of traditional architecture and unique natural beauty.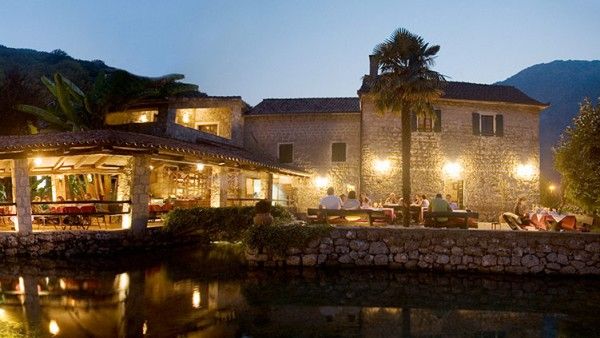 For two decades, the family Catovic has invested a lot of work and love in the mill and the house owned by the family for over 200 years and succeeds to turn them into a world-class tavern, at the same time preserving the harmony and union that the local people and nature created together.
Ribar, Fish Restaurant in Kostanjica, Kotor
Fish Restaurant Konoba Ribar offers its guests unforgettable sights of the Perast islands and the Bay. Guests can enjoy the setting from the restaurant terrace, located on the water as well as from its pier. They also have a cozy indoor area that is ideal for the colder months.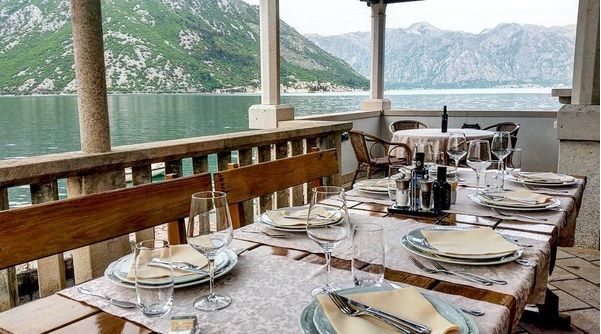 The restaurant owner, Davor Samardžić, continues a family tradition of catching and preparing fish that has been trusted for years. Davor is a fisherman at the primary profession and in his tavern sells only fresh fish. This little restaurant that literally sits right on the waterfront is a seafood lover's dream. Their menu is relatively short and what's on offer depends on what they caught that day.
Ribarsko Selo, Fish Restaurant in Žanjice, Herceg Novi
Ribarsko Selo
is one of the most popular summer destinations along Montenegrin coast. But this small resort works all year long and offers a unique local experience.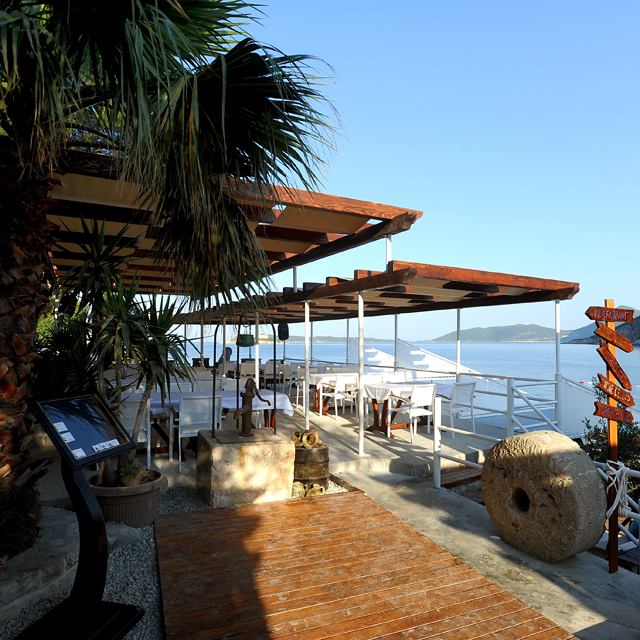 Every day between 11am and 12pm, local fishermen visit the village and bring in freshly caught fish and seafood. All the culinary specialties that are prepared in the restaurant are made from fresh organic ingredients grown in the nearby garden, displaying the best in locally sourced produce. Ribarsko Selo is ideal for fresh fish, a sampling of local food, foodies and family dinners.
Grispolis, Fish Restaurant in Bigova, Kotor
Bigova is a small village in the area of the Grbalj, Municipality of Kotor. Although you need to drive about 15 minutes from the main road to get here, it is worth it especially if you are aiming to discover this small family restaurant Grispolis, known for decades as one of the best places to taste untouched local culinary tradition. Besides the fact that all the dishes prepared here are done correctly as our grannies have been doing them for centuries, this is also a very successful story of the family keeping together and sharing work to perform their best.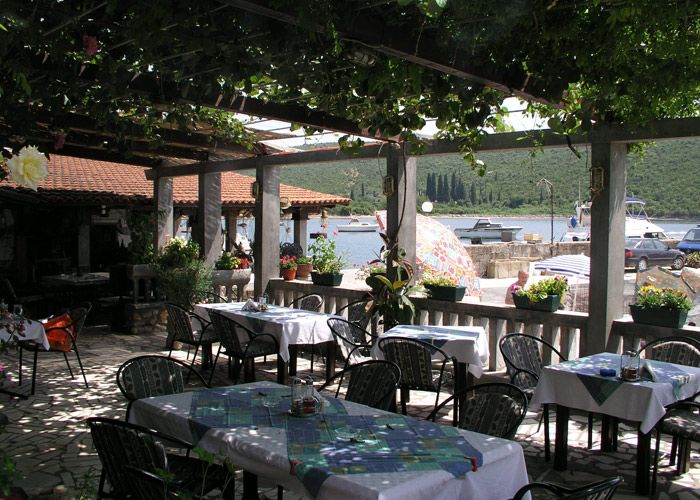 Lazarevic family is one of the most famous fishermen families in the village, whose inhabitants have always been linked to sea and fishing. Do not expect to order everything listed in their menu - they offer just their own daily catch with fresh vegetables and the most excellent olive oil they get from their neighbors in Grbalj. The area of Grbalj has been supplying Kotor and the rest of the bay with food for centuries.