25 June 2019 - Macedonian News Portal Radar.mk has recently posted an article about the best holiday destinations for the summer of 2019, and the most modern tourist destination in Montenegro for an active holiday with great nightlife, Budva, has been placed on top of the list!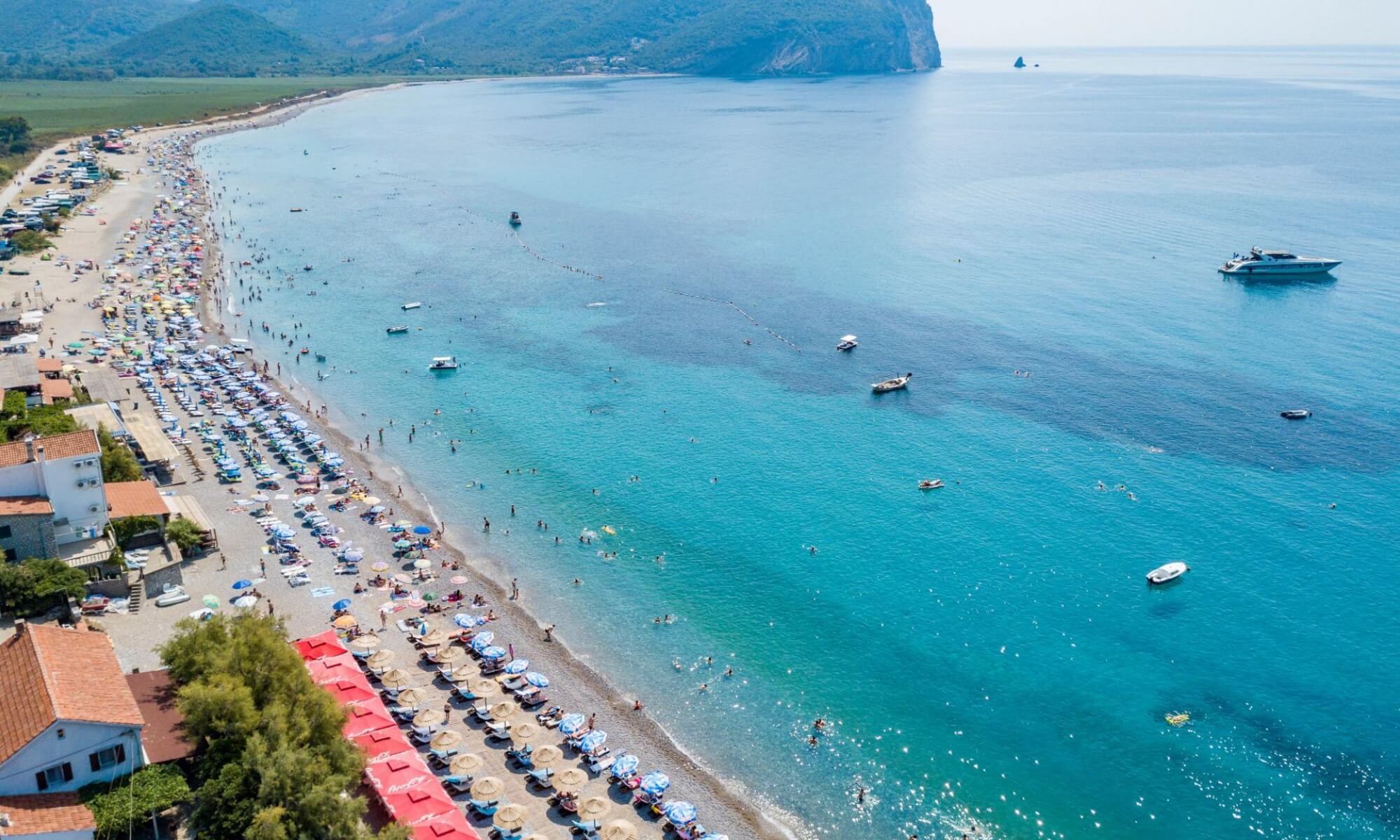 Montenegro's sparkling coastline seems to be drawing tourists more than ever since the coastline cities have put their focus on building unique high-class accommodation units and developing the necessary infrastructure for easier access to the coastal cities. Montenegro, and more precisely, Budva has become the most desirable location on the Adriatic for all lovers of gorgeous sandy beaches and seafood specialties. Offering the perfect weather, five-star hotels, high-class restaurants, more than 30 large beaches across the Riviera and the most amazing nightlife on the Adriatic, it is not surprising that Budva occupies a high position on the list of best world destinations for a perfect summer holiday.
Summer vacation is just around the corner and all plans for summer vacation are already becoming a priority. Everyone deserves a little rest on a sandy beach with a cold drink and a substantial amount of sunscreen. Still, deciding on where to relax through the summer is not easy, especially if one wants an affordable holiday, with a beautiful beach and sea and delicious food. Radar has created a list of gorgeous destinations for the indecisive tourists who can't seem to choose where to enjoy their summer adventure!
Budva is a pearl of the Adriatic and the Mediterranean tourism hub. It is a place where you can feel the influence of the culture of the East and West, Hellenic and Roman culture. Old Town Budva, with its incredible architecture, attracts thousands of tourists, and in the evening, it turns into an outdoor theater that suits the taste of all locals and guests. Budva Riviera offers 35 most famous beaches of the Adriatic (Jaz, Ploče, Trsteno Mogren, Slovenska Beach, Bečići, Miločer, Sveti Stefan and many others). The intense nightlife is one of the main characteristics of the city, which is why Budva is named the capital of Montenegrin tourism.
"Given that the Adriatic Sea is indispensable, Montenegro should be your first choice," says the reporter of Radar. For a more active day at the beach, Budva Riviera offers a wide range of activities such as diving, water skiing, exploring the shores by boat, great food and more.
Except for Montenegro (Budva), Radar's list of top holiday destinations includes Greece (Thassos), Bulgaria (Ahtopol), Albania (Ksamil) and Malta.
Read more about holiday destinations in Montenegro at TMN's dedicated page.