May 15, 2018 - Once in a while, we all need to change our perspective! "Budva Paragliding" offers the right solution for that. Experience one of the best energizing outdoor adventures "sky sailing" over the Budva area, and see the incredible landscape of Montenegro from a bird's eye view! The professional team will plan your unforgettable flight and take you to heights where you will be able to enjoy the sensation of free flying and watching the picturesque landscapes, from the mountains to the endless blue horizon.
It's easy.
All you need to do is to decide to paraglide. The experienced team at "Budva Paragliding" will welcome you to Budva with all the necessary information and get you through the preparations. No specialized training is needed. This fantastic flying experience over the Budva area, which has all essential natural and weather conditions for paragliding, begins from a nearby mountain that is suitable for a paraglide to take off.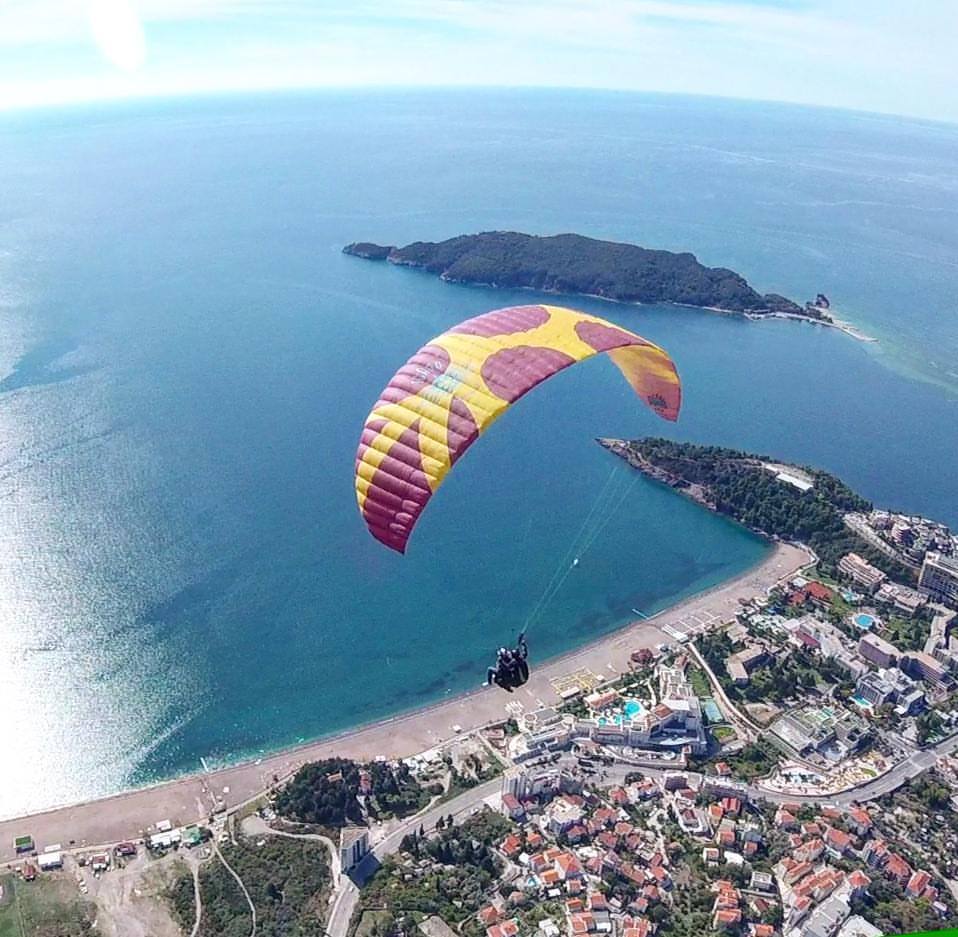 If you are either visiting Montenegro or just looking for great fun and to run away from your everyday routine, this twenty-minute journey of free-flying is an indescribable experience of positive emotions, where people get an opportunity to completely forget about their problems and enjoy the many colorful impressions. A stunning open view and the incredible feeling of a smooth flight to the endless Montenegrin sky is just amazing!
It's safe.
Even if paragliding is considered an extreme sport, it is still one of the safest sky disciplines. Paragliding is mandatory in tandem and is guided only by professional instructors who have vast experience in this sport and is carefully prepare you according to the weather conditions with the appropriate high-quality equipment.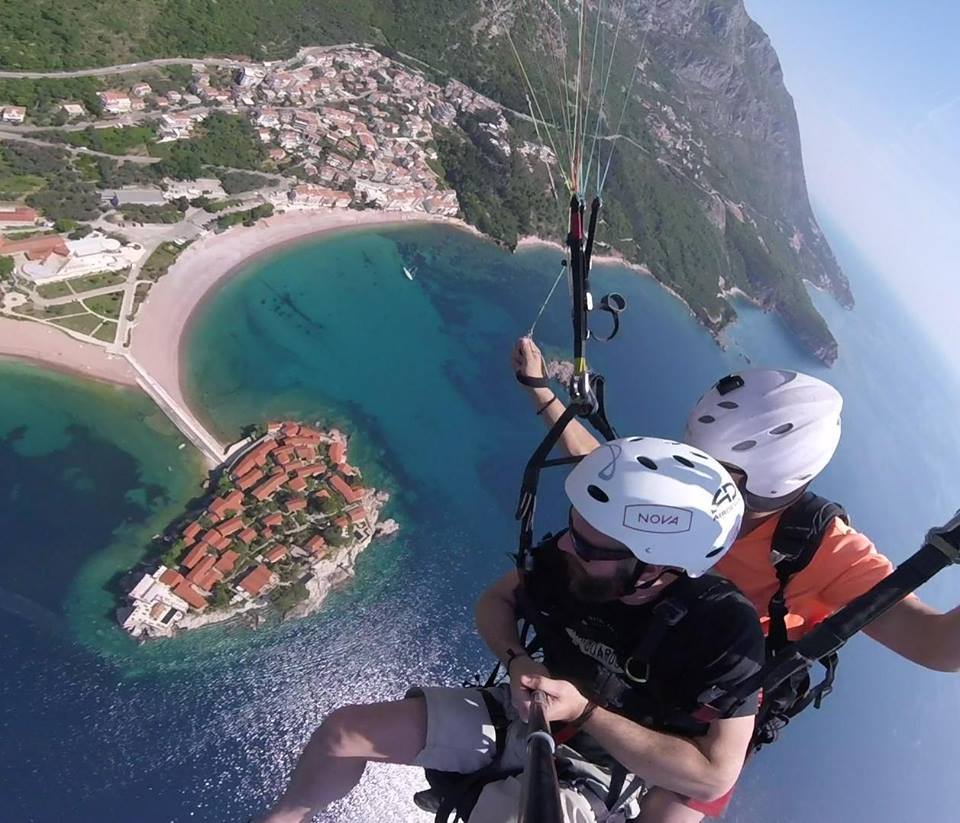 This air sport is available to everyone, both adults and children. The design of the paraglide has a unique structure that allows you to stay in the air to soar for a long time and also contains elements of passive safety, so flying is comfortable and as safe as ever. However, injuries are still possible, and it is necessary to follow the instructor's orders. Paragliding is provided in Budva, one of the best spots for this discipline in Montenegro, as it is surrounded by three mountains dominated by the southwestern and southeastern winds, which, in combination with the different thermal air currents, contribute to extreme sports and makes it perfect for air sports such as paragliding.
It's fun.
If you have ever wondered how it feels to fly like a bird and see the world from a different perspective, then Paragliding in Montenegro is an excellent opportunity to explore it yourself and to experience the unforgettable emotions of flying at great heights while enjoying a beautiful view which can never be seen from the ground.
Amazingly, even people who are afraid of heights do not feel such a feeling when they are flying on a paraglide, because the bright sensations and pleasure from the flight immediately replace the sense of fear, allowing you to feel comfortable.
Besides security, the "Budva Paragliding" team makes sure that you have a great time according to your experience and wishes while offering a different kind of entertainment in the air, such as more advanced flying moves or providing music and video at your request.
This unique opportunity to see Budva's Old Town, St. Nikola Island, the famous St. Stephan Island and much more, from a different perspective, and be charged with positive emotions is fun that no one should miss in Montenegro!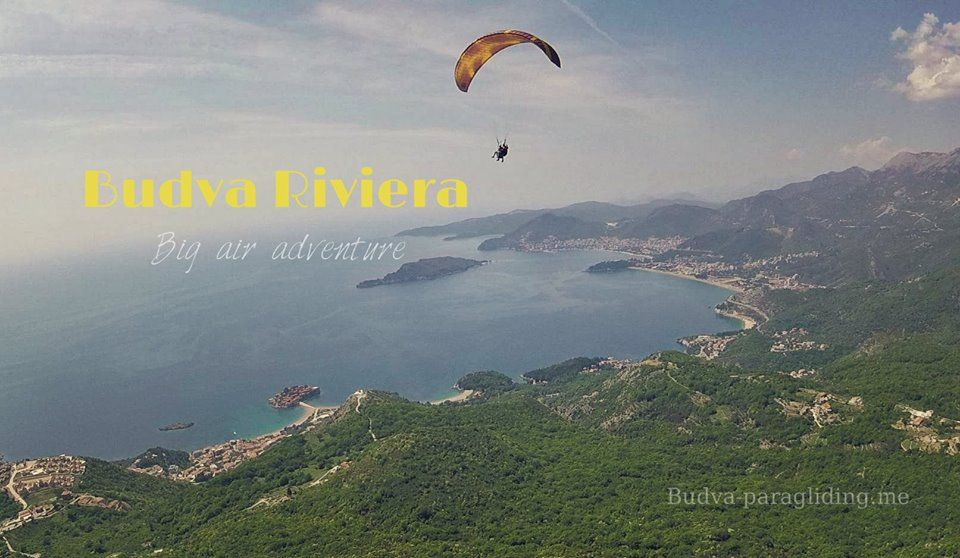 Try paragliding once and change your perspective forever! More info at: www.budva-paragliding.me