Different civilizations and cultural paths left a deep trace to the present appearance of Herceg Novi. Under the influence of both Christianity and Islam throughout history resulted in the development of the present-day diversity in the city with different cultures and religions. Additionally, a city with a long-standing sailing tradition, seamen brought the seeds of unusual plants, exotic trees and fruits to Montenegro for centuries, making Herceg Novi a real botanical garden today.
The Old Town of Herceg Novi has two main squares. Belavista Square is reachable from the main square of Nikola Đurković (once the Square of Salt) and over the stairs that pass through the symbol of Herceg Novi, the Clock Tower. Full of life, the city centrifuged everything into a small area from the Byzantine church including simple elements, city archives, a library, art galleries, cafes and private buildings.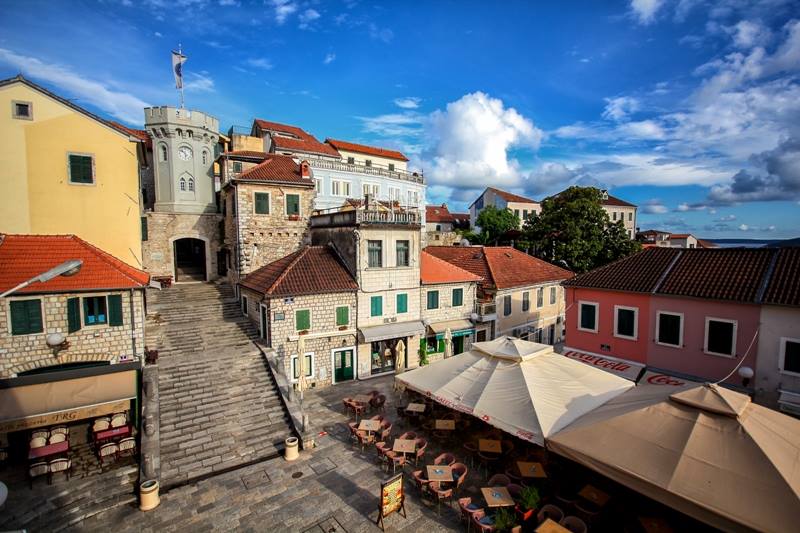 @TO Herceg Novi
The best witnesses of the past are the numerous monumental, fortification buildings and architectural remains. Herceg Novi is known as the city of towers. Besides the other significant towers, the most recognizable is Forte Mare, (Fortress of the Sea), which was built along the sea on solid sea rocks. Inside the fort, the remains of a fortification from the Bosnian period have been preserved and the fortress is the source of water in its foothills.
Thanks to the many cultural and sports activities that traditionally take place here, Herceg Novi is a city that lives throughout the year. Undoubtedly, the most important manifestation held for almost 50 years is the Mimoza Festival which usually lasts for the whole of February. The "Mimosa Feast" is a manifestation of the glory of the mimosa flower that grows here at a time when the rest of Europe is covered in snow. The festival includes a vibrant program with many exciting events that provide enjoyable entertainment for all generations.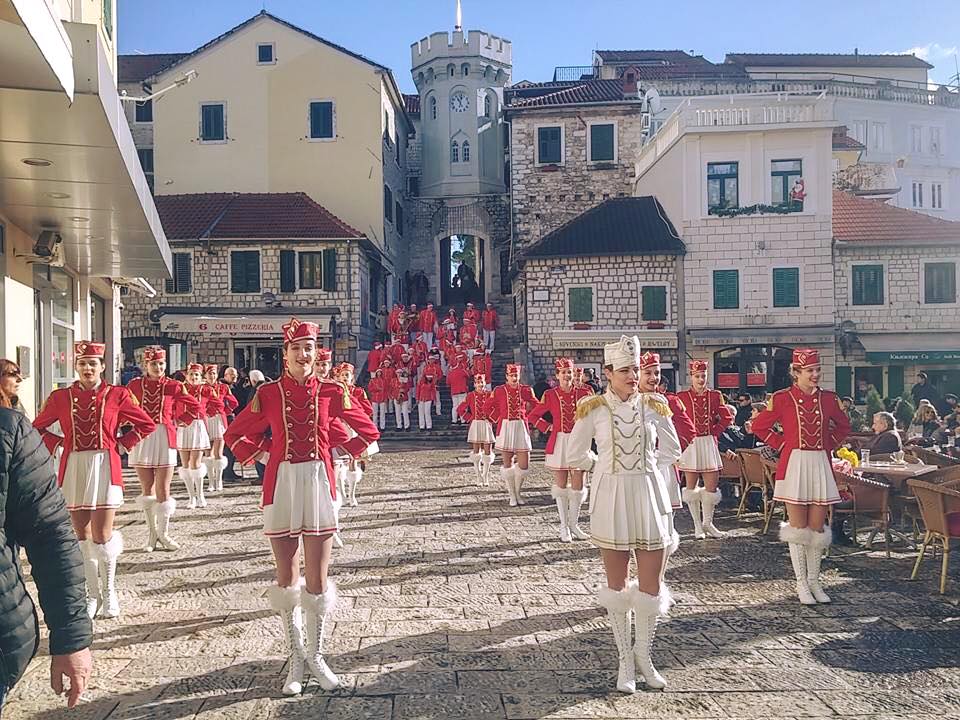 @TO Herceg Novi
Another important manifestation found here is the former Yugoslav Film Festival. Held traditionally for over 30 years, the Herceg Novi Film Festival - Montenegro Film Festival has the status of an event with special importance for the culture of Montenegro. The program is organized into three contest categories where the feature films from the countries of Southeastern Europe and the Mediterranean are shown at the fortress Kanli kula. Documentary films from all over the world are shown at Mićo Pavlović square in the core of the Old Town, and student films, which are made by the productions of film schools in the former Yugoslavia, in the atrium of the Iva Andric house. Forte Mare Fortress is reserved for the winners of European festivals.
Many hotels and private accommodations welcome guests during the entire year, and whenever you visit this beautiful coastal town, wonderful entertainment awaits.