January 26, 2019 - NGO Hands from Herceg Novi is the organiser of today's Little Orange Festival, held in Herceg Novi for the fifth time. Orange is just one of the gastro topics they dedicate a large number of events to throughout the year. Their themes are, apart from seasonal fruits of the Boka Bay, handicrafts and other forms of creative work but also humanitarian work.
The Little Orange Festival is in some way an overture to the great Mimosa Festival, whose jubilee, 50th edition begins in Herceg Novi next Friday. President of NGO Hands Milina Kovačević is also the editor of the Mimosa Festival program. She reveals that during the launch of this festival, back in 1969, the organisers doubted whether it was devoted to mimosa or oranges.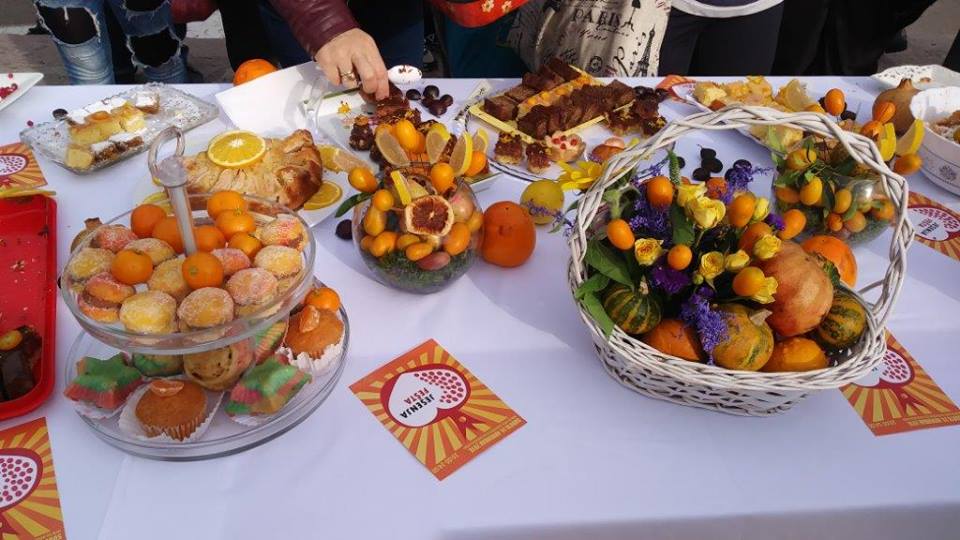 Copyright: NGO Hands Facebook Page
"When initiating this winter tourist event 50 years ago, the tourist agents of Herceg Novi and some journalists who were delighted with our town had the dilemma of whether to dedicate it to mimosa or oranges. The decision has fallen on the mimosa, which gave us a chance 45 years later to do the Holiday of Orange, as the writer Nikola Malovic named it after our first festival," explains the president of NGO Hands.
Orange deserves to have a festival in its honour. "Orange is a wonderful fruit, beautiful, healthy, inspirational for us and our associates, who are creators in many areas, from applied arts, through handcrafting with the most varied techniques, some of which are traditional and some very modern to those who, with love and enthusiasm, deal with gastronomy. Among them, we have amateurs, but also professionals who prepare traditional recipes or invent new ones," says Milina for the festival, which this year brought together 35 exhibitors from Herceg Novi and other parts of the Bay as well as other Montenegrin cities.
Unlike NGO Deša from neighbouring Dubrovnik, which protected bitter orange as a symbol of their city, NGO Hands did not specify whether their party was devoted to sweet or sour oranges.
"Dubrovnik's bitter orange is a brand that they have built for over a decade. In any case, they were a model of how to make a good brand. They did serious research and made a catalogue of bitter oranges in their city. Our Small Festival does not overlap with any other in the surroundings and in that sense we have not given exclusivity to either bitter or sweet orange. It's just an orange feast. It is in the centre of our attention, and space also finds another citrus- lemon, citron, even Mandarina, although it is part of the Autumn Festival of NGO Hands," says Milina.
What is not part of the local gastro tradition, and the NGO Hands approaching this festival is the use of orange in preparation not only of sweet but also of salty meals.
"It is so with everything that grows around us. Thus, Tivat has a manifestation, a brand of this town, Dani Zucenice (Days of Chicory), which we could see in the organisation of our other seasonal party, which comes after thee orange - Festival Primavera. Primavera deals with wild herbs- edible, healing and spices. Chicory is an ingredient of traditional dishes, but gastro games are unimaginable, so chicory ended as an ice cream ingredient. The possibility of combinations is endless, often surprising but delicious. For those who are inclined to experiment and who like new tastes, it is exciting."
NGO Hands this year, for the fifth edition of the Little Orange Festival, managed to gather up to 35 exhibitors from Herceg Novi, the rest of Boka, other parts of Montenegro and abroad.
"Thirty-five exhibitors are present at the exhibition of domestic products and handicrafts. We have another 15 exhibitors at the donation table, which is always an integral part of our events organised for humanitarian purposes. That's a bit different for our feats compared to others. Consumption is a chance to learn something, but also an opportunity to be human and donate funds within capabilities, which we later refer to for humanitarian purposes. In this way, this time we will assist the project dealing with children with disabilities from our city. It is a project implemented by the NGO Serbian Sisters, according to the recommendations of the Commission for the Work with Children with Disabilities, where they are preparing for entry into the education system by patronage visits of logopedists, physiotherapists and teachers. It is for this time. We often support the actions of Iva Bjelić Foundation from our city, and we are always ready to respond to a call and join another, current humanitarian action." Milina has introduced us to another segment of NGO Work, which combines with their core program - community activism to turn to the natural heritage of Boka Bay and recognise it as valuable development potential.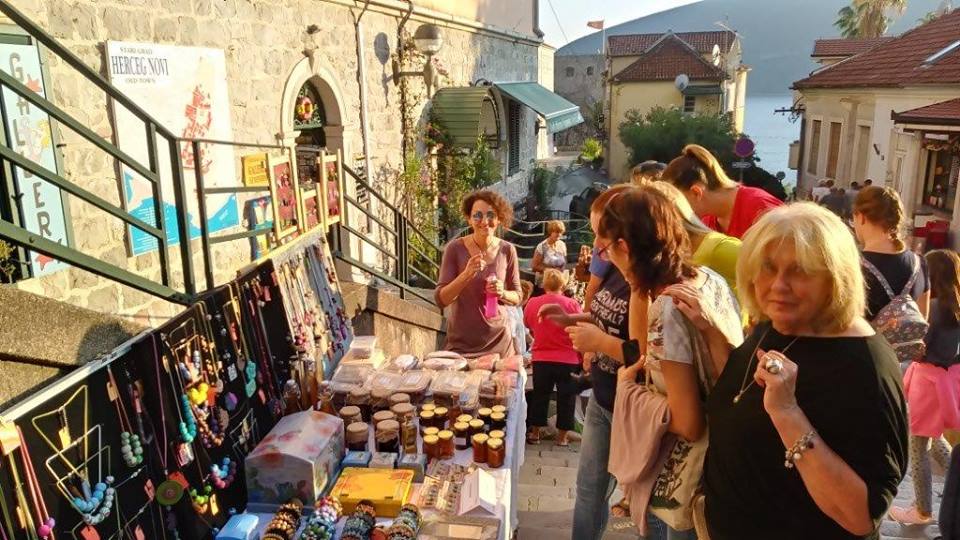 Copyright: Radio Herceg Novi
NGO Hands recognised the fact that for sustainable tourism development, we need to be what we are and find modern and affirmative ways to get closer to the public, both at home and abroad. In that sense, their seasonal celebrations glorify all that nature has given us in this area.
"Nature has given us much to celebrate. So we come back, leave the market and turn to the trees and nature that surrounds us, which is an inexhaustible source of exactly what is good for us. We know that we should consume the fruits growing in the place where we live. Therefore, during the year, along with the oranges and wild herbs, we celebrate and recommend ways to conserve and consume figs and grapes in the summer, on our
Steps Festival
. In Autumn, a whole variety of fruit, from the rays that swirling in September, over the carob, the mandarin, the kiwi, to the pomegranate, the king of our Autumn Festival. I think the potential of our
Seasonal Fests
is to make every season in Herceg Novi interesting for tourists because they get to know our gastronomy in this way. Gasto tourism is a growing branch of tourism all over the world, and gastronomy is increasingly present in the media as a discipline. Those gastro meetings in open spaces manage to get close to the people who come here, and they want more than anything to see our way of life, how we lived and how we live today," explains the mission of NGO Hands President Milina Kovacevic.
"There were some editions of the Little Orange Festival that had different trips to international cuisine. We have shown how the orange is used in Italy, England, France and so on. On the second occasion, we demonstrated that orange is present in literature and art. All this could in some way be activated and enrich our experience of everything that surrounds us and what for we need to be grateful," concluded Milina Kovacevic.