June 10, 2018 - Makaruli is the name for an authentic pasta product in the Dalmatian region: you may have heard about "sporki makaruli" from the nearby Dubrovnik. The dough and sauce recipes presented in Boka today may vary, but the basic shape is made by the traditional method of twisting the dough between your hands, or even more authentically, using a knitting needle.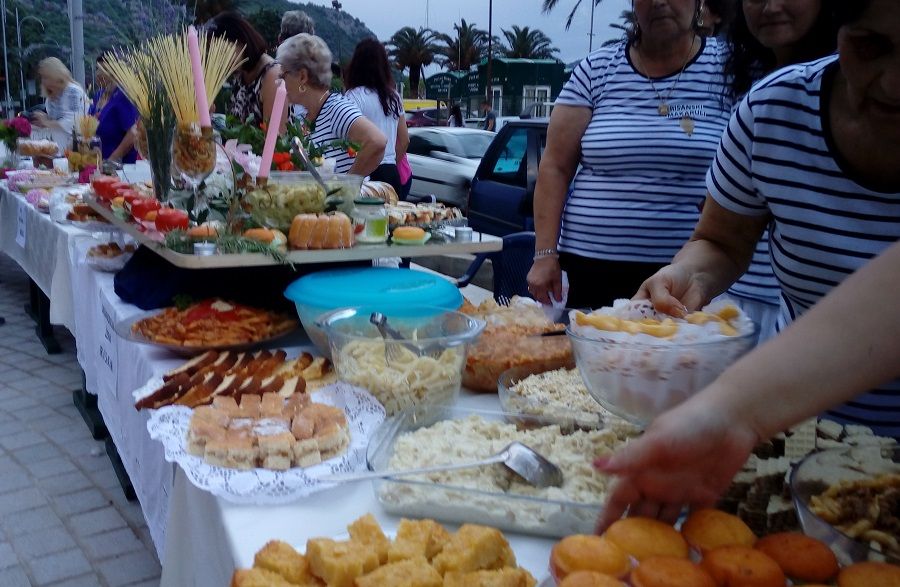 The original makaruli dough ingredients are the simplest: wholemeal flour (there was no white flour at that time), water and salt. Of course, today there are variations made with fine white flour, flour mixtures, and even potato flour. Homemade whole wheat pasta requires a longer cooking time, then it's drained, poured with hot melted grease (most commonly pork) and layered with grated mature salty cheese. It's as simple as that. However, at the Risan festival, you could find much more than that, with all varieties of traditional sauces ("toc" or "saft" in local) both with vegetables and meat.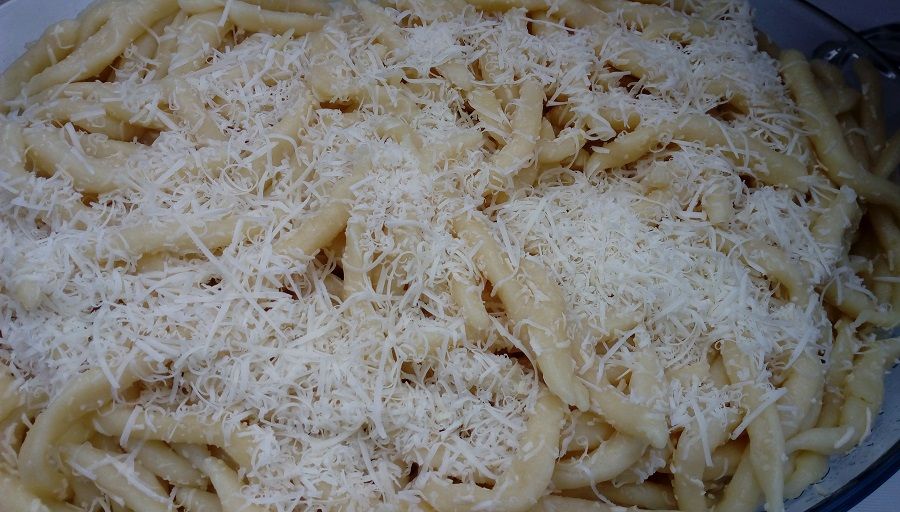 The women's community from Budva presented a winter variation of makaruli served traditionally at the "match-bride dinner" when a groom hosts and treats his future parents-in-law. This pasta is served with smoked meat that is one of the typical local products. The pieces of meat are first cooked and removed from the water, and then makaruli are added to that water to boil, so they absorb this yummy smoked flavor.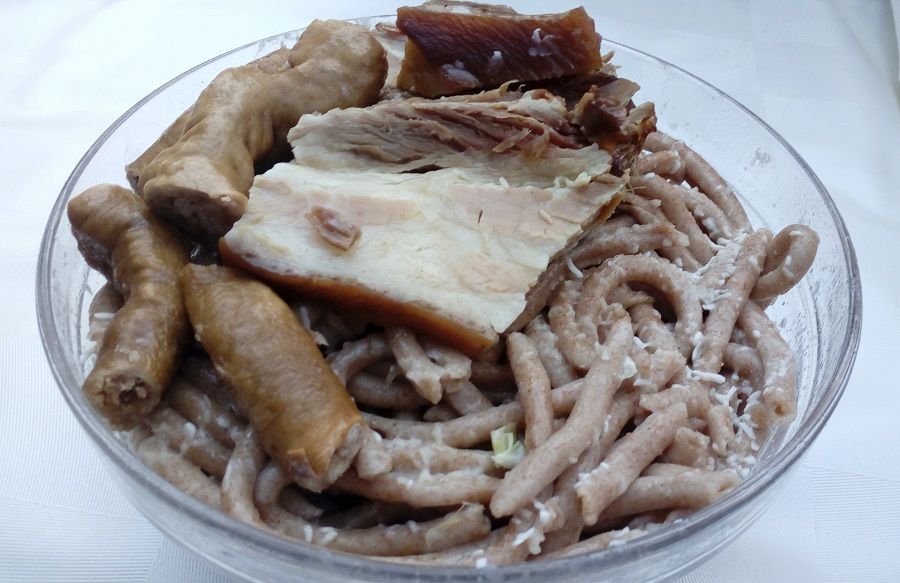 Along with many kinds of makaruli-pasta, women from all over Boka have brought homemade wine and numerous sweet delicacies to treat the festival guests.