September 6, 2020 - As part of the Risan Time Machine project, two events will be held on Tuesday, 8th September; an evening presenting Miraš Martinović's literary work, Teuta - Inspiration, Myth and History, and an exhibition of old photographs of Risan - entitled Risan Through Time. Both events will be held at the Roman Mosaics site, starting at 8 p.m.
The exhibition Risan Through Time showcases the rich history of the oldest town in Boka through old photographs. These have been brought together from the albums, archives and scrapbooks of Risan families and those who love this ancient town, and will represent both a visual time machine, and a fitting backdrop for Martinović's literary work.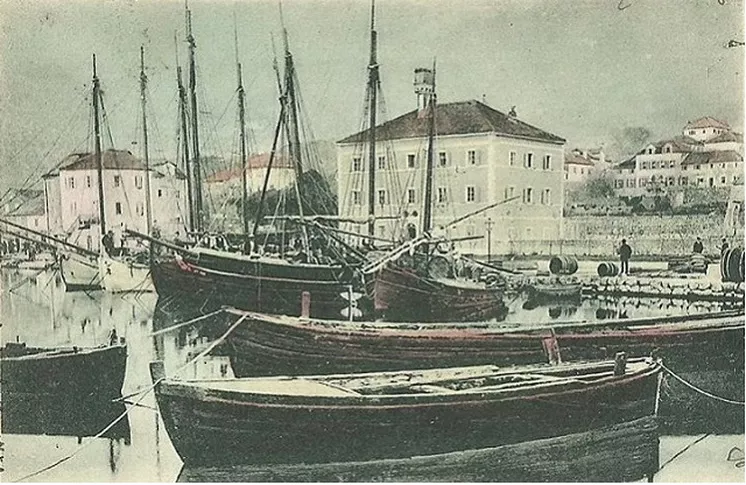 Risan
Curating the programme are the NGO Koltrina and MZ Risan. The goal of the project is to revive the rich history of Risan through several cultural events. The Risan Time Machine programme is supported by the Secretariat for Culture, Sports and Social Activities within the Boka Time Machine 2020 event.
Miraš Martinović, born in 1952, is one of the most significant Montenegrin writers. HIs first work, The Myth of the Cherry, was awarded the Lazar Vučković prize for literature. In the region and beyond, he is recognized for his work on ancient themes and forgotten landscapes of Montenegro, which he brought to life in prose form: Roads of Prevalis, Revealing Agruvium, Teuta, Dreams of Doclea and Ancient Cities: Dreams and Destinies.
He is also the author of several novels: Heretic, Babylonian Sages, Aeschylus' Last Day, The Harpist from Ur, a novel about Njegoš - The Second Sun Shines, and a book of stories, Return to Alexandria.
Martinović's rich creative treasury also includes works in poetry form: The Invisible Chronicle, The Speech of Kings, The Speech of the Earth, Whispering with Memory, The Bow and the Lyre, Voices from Stone and The Day That Has Not Passed.
His works have been translated into several languages. He is laureate of the Teuta Regional Literary Award and the October Award of Herceg Novi, the town in which he resides. He is a member of the Montenegrin PEN and Matica Crnogorska. The conversation with the author is led by Marija Starčević, Manager of the Kotor City Library and Reading Room.
HRB