June 28, 2020 - Specific dates for opening borders alongside measures introduced by competing countries have meant that some tourists, who would otherwise have preferred to come to Montenegro, have already opted for destinations such as Croatia, Turkey, Greece, Albania, Egypt and Tunisia.
Montenegro is currently open to more than 100 countries, but more than 70 percent of them are not the markets from which most guests come. According to the Association of Hotels and Apartments of the Municipality of Ulcinj, the more favorable entry measures introduced by Albania have led to up to 90% of their tourist capacity being filled, compared to last year.
The situation in Croatia is similar to Montenegro's, yet as a European Union member it must adhere to the measures prescribed by the EU.
Criteria
Montenegro is currently open to countries with fewer than 25 active cases per 100,000 population. The problem with this criterion is that on any given day the criterion may be fulfilled, and yet in five days' time it may no longer be. In the meantime, flights have been arranged, sales have been agreed, and packages sold to tourists, yet five days later everything has to be cancelled. In order to save the economy, the tourism industry is proposing the abolition of the PCR test when tourists enter, with stricter controls.
Given this situation on the tourism market on the one hand, and the significant impact that tourism has on the economy of the country on the other, the tourism industry expects the competent institutions in Montenegro to find sustainable solutions that will allow economic activities to make the most of the rest of the tourist season.
As the "Fly Montenegro" agency claims, the current measure cannot be applied from the point of view of specifying flights, because countries that meet that criterion can be on the list of banned countries again by the time of the scheduled flight, e.g Poland and Israel.
"Competing countries (Croatia, Turkey, Greece, Albania, Egypt, etc.) do not have the criterion of 25 active patients per 100,000 inhabitants but have either fully open borders, with certain measures to implement distance and mandatory wearing of masks when entering (Albania, Greece, Croatia, Egypt, etc.), or carry out tests for incoming passengers (Turkey)," Fly Montenegro states.
According to their information, in addition to the aforementioned measures, Croatia and Albania have introduced filling in forms upon entering the country. The purpose of the form is to know where an individual will be staying, and the date of arrival and departure in order to monitor the situation and controls. In Tirana, forms are filled out manually during the flight, to avoid crowds on landing. Croatia has created a web application through which passengers can fill in the required information before arriving in Croatia in order to avoid waiting at the airport.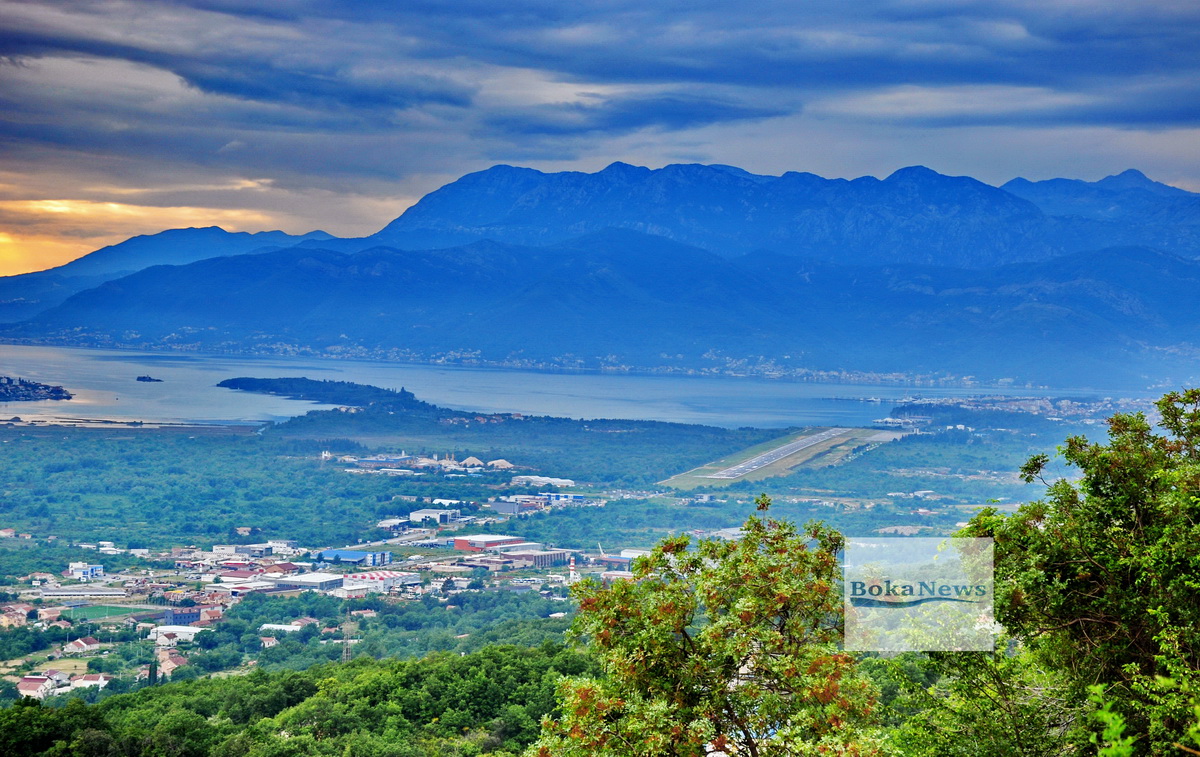 Tivat - Photo Boka News
The Association of Hotels and Apartments of the Municipality of Ulcinj recently appealed to the Government to open the borders and allow unimpeded entry and stay of persons from the countries of the region because, as they say, the economic situation is very difficult.
The President of the Association, Fuad Lunji, claims that in Albania, compared to last year, 80 to 90 percent of the capacity is currently filled and that they are doing fairly well, adding that many of their tourists had wanted to stay in Montenegro.
"Tourists as tourists have an alternative and why would they go somewhere where it is closed and pay for a PCR test, when they can go somewhere that is completely open and pay nothing. We cannot be too smart and not be able to establish that," Lunji stated.
He suggests that with increased controls at border crossings, tourists should be allowed to enter without tests.
"Every person in Montenegro depends directly and indirectly on tourism, especially those of us on the coast who depend on tourists from the entire region: Bosnia and Herzegovina, Serbia, Kosovo, Albania, North Macedonia - these are our markets. We were the only ones to make a PCR test compulsory. I agree that the situation is bad, and it is a pandemic, but I think we have a much worse economic situation heading towards us. I feel sorry for all the people who get sick, people who die, but believe me, a huge catastrophe awaits us when all this stops," Lunji believes.
His hotel "Salina" in Ulcinj currently has no guests. While the borders were temporarily open without a test, he says they had full weekends of tourists from Kosovo. However, he now claims that their situation was better in November and December last year than now.
"We have to find a way out and make the best of the situation, whatever the disease turns out to be," Lunji thinks.
Interest
Travel agency "Fly Montenegro" spoke to Pobjeda, saying that apart from the region, there is a huge interest from tourists from Belarus and Ukraine, from where about 100,000 tourists came to Montenegro last year. Flights from these countries are now being diverted to Albania precisely because of the measures.
"The fact is that due to the global crisis caused by Covid-19, we cannot expect significant numbers from Western European countries this tourist season, because they are telling everyone to spend their summers in their countries. So our potential traditional incoming markets remain primarily Belarus, Russia, Ukraine, our region, Poland, the Emirates, the Czech Republic, Israel and others," claims Fly Montenegro.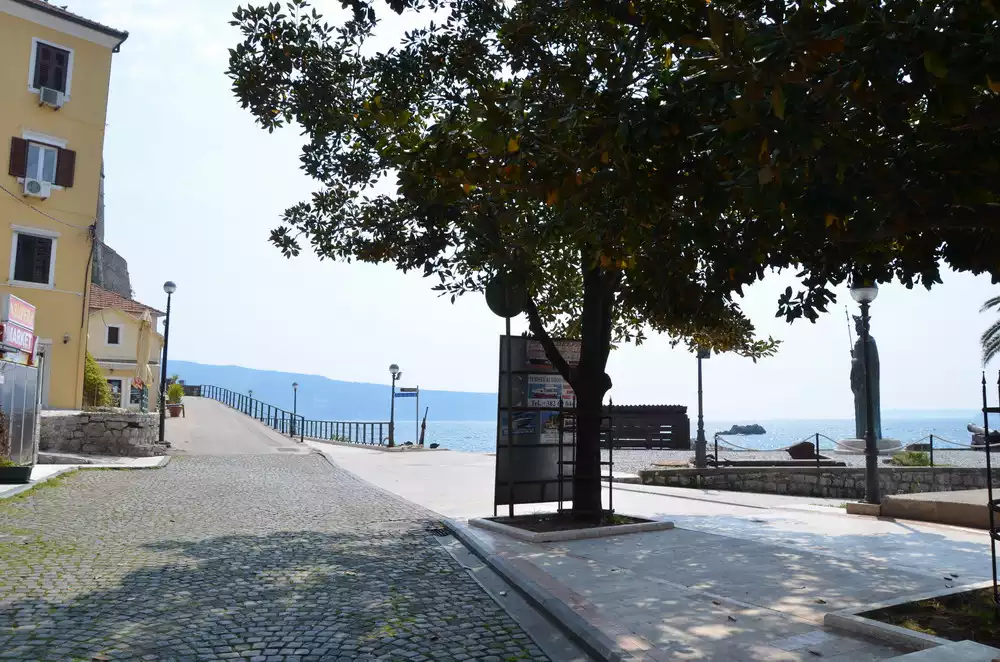 Herceg Novi during coronavirus
It is especially important, they say, to consider measures of competitors in the tourist market (Croatia, Turkey, Greece, Albania, Tunisia, Egypt, etc.), which over time are taking more and more tourists from the traditional incoming markets and are therefore decreasing the chances for some sort of rescue for at least part of the tourist season.
"We already have seen a number of examples where flights from Belarus that were planned for Montenegro were redirected to Albania, where the first flight arrived on 12th June. The first flights from Minsk, which were planned and sold to Tivat in mid-June, were diverted and landed in Tirana. The flight was welcomed at Tirana Airport by the Minister of Tourism of Albania. Belarus is not yet on the list of countries from which it is possible to come to Montenegro because they have more than 25 active patients per 100,000 inhabitants, which is completely realistic considering that mass tests are performed in that country, between 15,000 and 20,000 a day," states Fly Montenegro.
They add that for now, flights from Minsk to Tivat have been moved to start on 10th July.
"If a sustainable solution is not found, the airline Belavia will be forced to completely cancel flights to Montenegro this year and redirect all its flights to competitive markets. How important the Ukrainian market is is best shown by the fact that negative PCR tests for Ukrainian tourists are not required by Croatia, Albania, Greece, Turkey or Egypt," said Fly Montenegro.
Barrier
As they explain, the last change according to which Ukraine was put on the list of countries from which tourists can visit Montenegro, but with the obligatory negative PCR test not older than 48 hours, cannot be applicable to tourist arrivals for two reasons.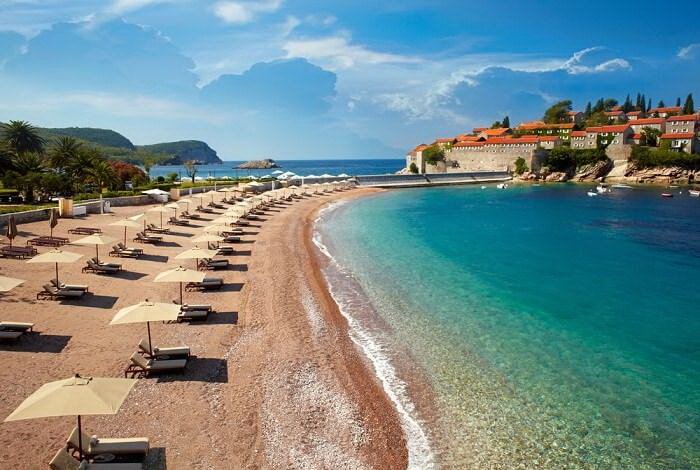 Beach - tourism
"The first is of a technical nature because in Ukraine the minimum turnaround for PCR tests is 72 hours or longer, as the number of laboratories that issue PCR tests is limited. The second is economic in nature because the PCR test costs about 80 euros, which automatically removes us from the market as competing countries can attract them by not insisting on a negative PCR test. For example, a family of four has to pay over 300 euros for tests alone, and there are huge queues for PCR testing. In addition, no one can guarantee that the tests will be issued between the 48 and 72 hours as required by us, and therefore tourists opt for competing countries where there are no such requirements," the agency clarified.
The outcome of this situation, they say, is that the planned flights from Ukraine to Montenegro from 1st July have been cancelled.