March 15, 2019 - It is the largest tourism investment in the history of Montenegro. A progress report on the 1 billion euro Lustica Bay development.
It is a little over a year since I made my first visit to the Lustica Bay project. More than a billion euro to be invested in a 7 million m2 site that would ultimately have 7 luxury hotels, two marinas, an entire new village, and 18-hole golf course. Coming from Croatia, where almost nothing gets built, certainly not on time, I must admit that I was blown away by the scale of the project, but even more so by the fact that it was actually happening. When I got home, I wrote Lessons from Montenegro: Why Lustica Bay will Never Happen in Croatia.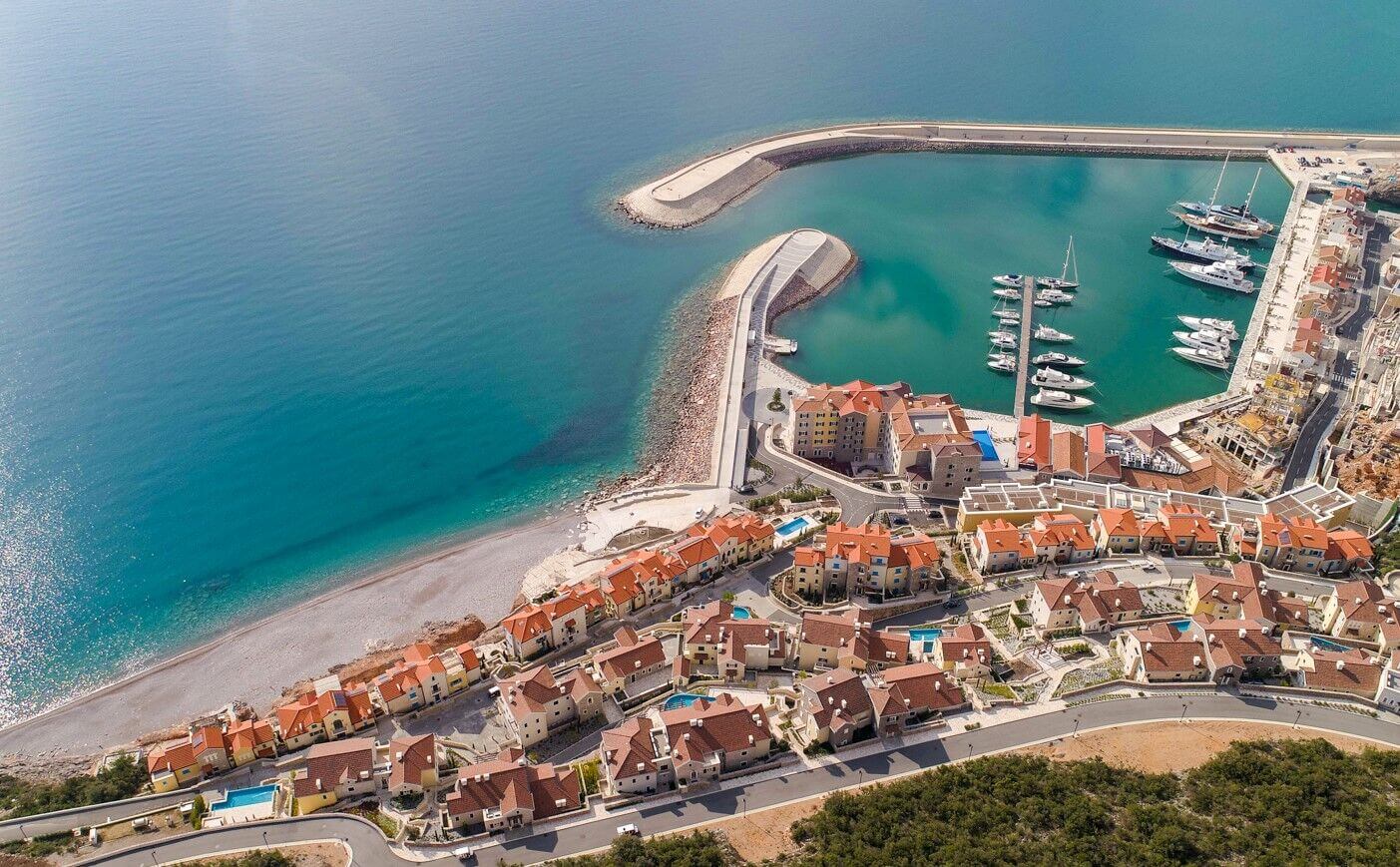 But as incredible as progress was (there were 530 construction workers on site during my first visit in February, 2018), I laughed internally when the Lustica Bay team told me that their flagship luxury hotel, The Chedi, would open five months later. Most of it and the surrounding residences hat not even been built.
And not only did The Chedi open in July on schedule, but it opened in some style. If there was a better party on the Adriatic last summer, I didn't hear about it. Check out the video above for the Grand Opening.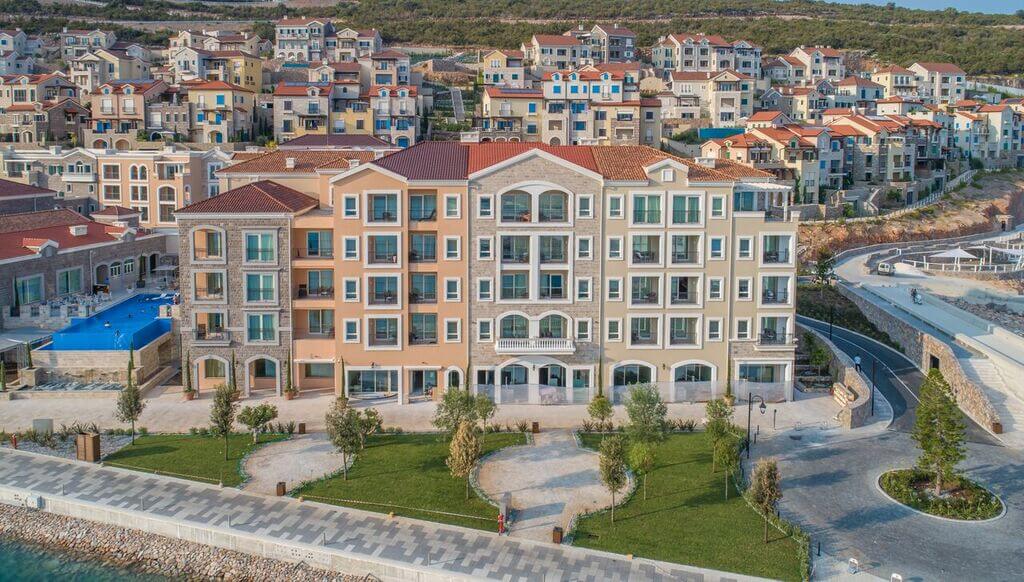 And it didn't take long for the international luxury tourism market to notice. As reported last month, Lustica Bay won a prestigious award at the Luxury International Network Awards in Dubai - the Best Property Development in Europe.
As with its predecessor Porto Montenegro, Lustica Bay is slowly raising the profile of Montenegro on the global luxury tourism map.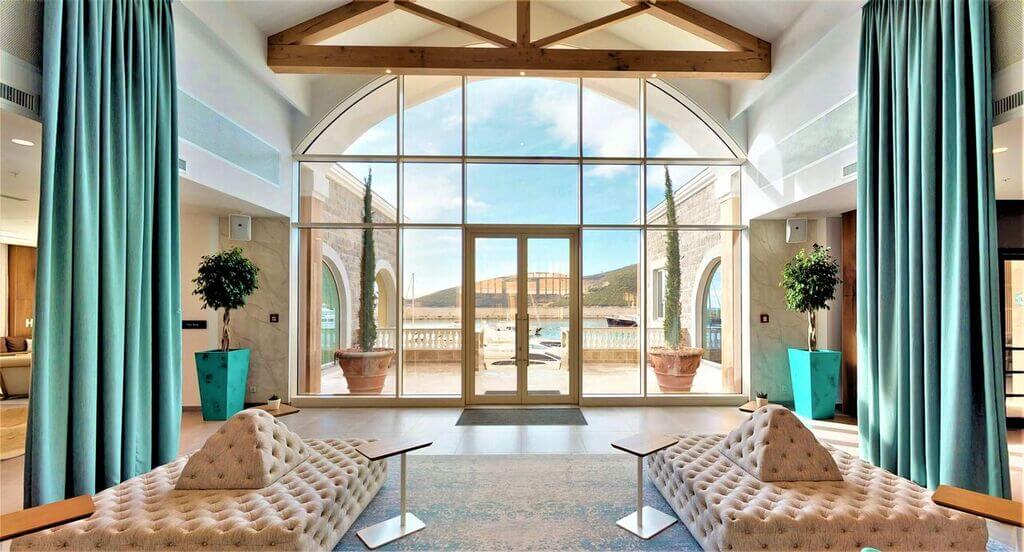 And there has been a VERY international interest in the upscale development. I contacted the Lustica for some information on how things were going, and it was impressive to hear that property buyers in Lustica Bay come from no less than 40 countries. As of time of writing, some 167 million euro has been invested.
The latest online video about progress was uploaded in December, 2018 - you can see it above. Progress is being made in many other areas, as the Lustica team explained to me by email.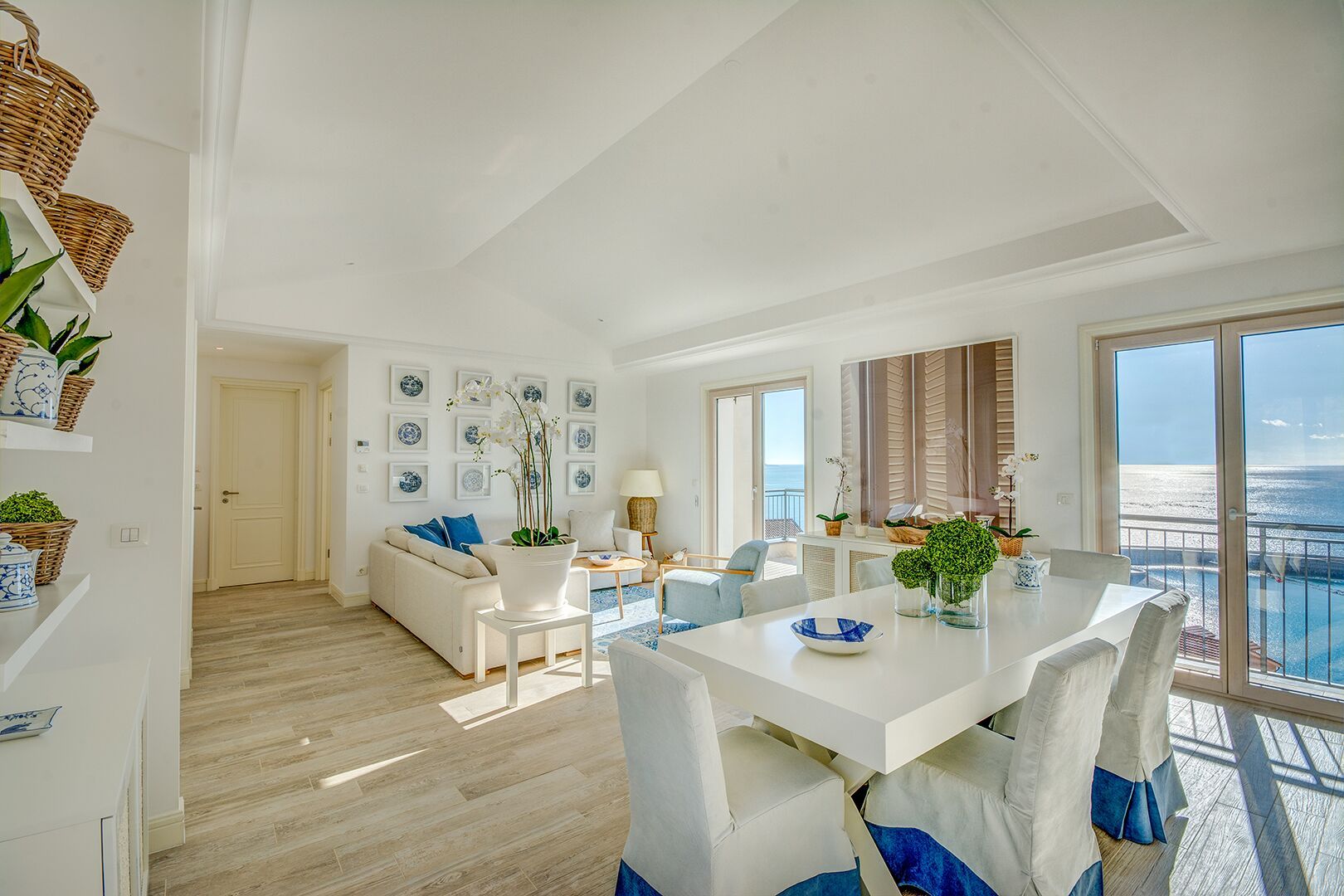 Lustica Bay and The Chedi teams are very busy working already full steam in preparation of the ongoing season with so many things already going on in the village. The March calendar is the first one released and we will soon launch a calendar for the entire with many exciting news and events. March calendar here: Download calendar.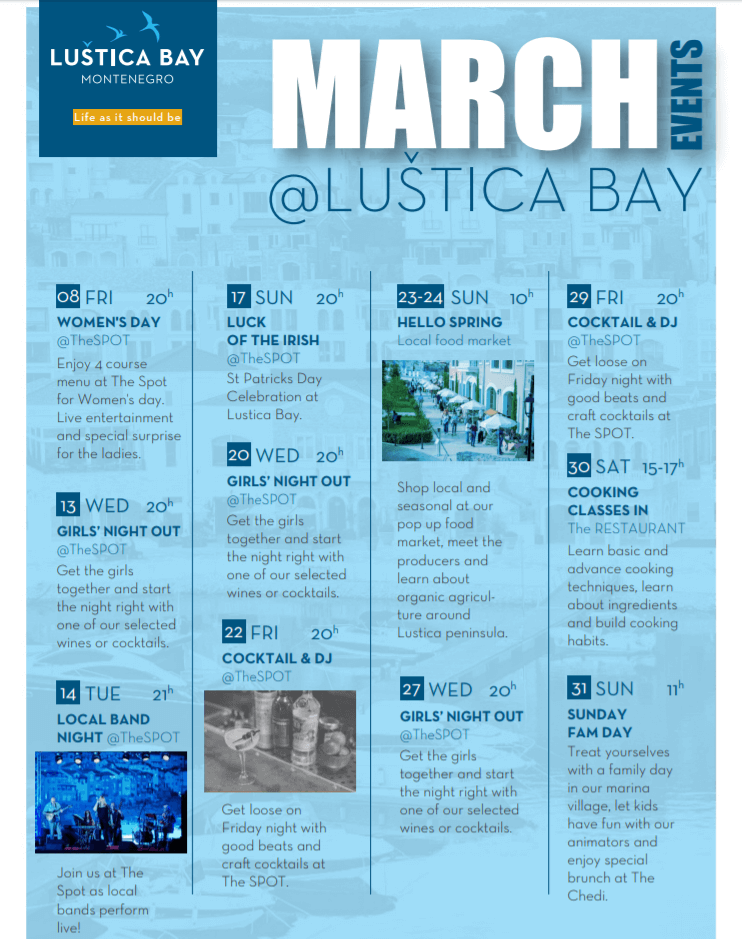 We are actively promoting development both home and overseas – after completion of 3 events in Dubai, where we were awarded by the luxury network as the best European development, we have already completed events in Moscow and Serbia (presentation in Russia and sponsorship of Kopaonik Business Forum in Serbia). Our next plans will continue in Poland, Azerbaijan, Monaco, Kazakhstan, UK and Russia once again, with China coming up in May and June. We are also intending to bring large groups of media to visit the development and promote the country – 10 people from China, same numbers from UK, Germany, Russia, Scandinavia and UAE. We have recently successfully completed a visit with a large group of media and partners from Ukraine.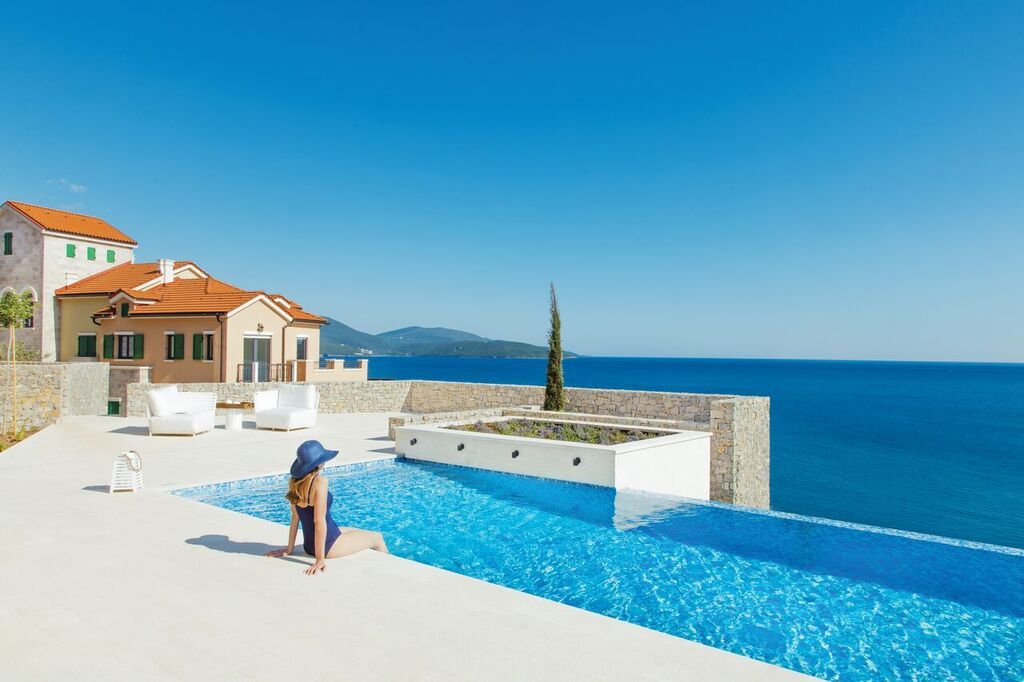 The construction continues in the marina village with more Kamelija and Magnolija homes nearing completion, remaining townhouses and villas ongoing works. We have started a phase 1 construction in Centrale, envisioned to be our town center.
The shopping and dining area is lively and more vibrant as the spring is coming and the restaurants, bars and trees lined promenade attract visitors from all over the world.
After successful completion of the first phase, Lustica Bay Marina is currently able to accommodate 50 boats up to 45m.The next phase of the marina construction is expected to begin soon and it will significantly increase the number of berths for the forthcoming season.
After completion of the final phase, Lustica Bay Marina is planned to accommodate 176 boats. Considering the fact that marina has been officially opened since mid-August this year, approx. 70% of the marina is already occupied.
Apart from the private boats, a portion of the marina clients are boats available for charter so all the residents of Lustica Bay complex and visitors alike will be able to rent a boat and enjoy the beauty of Montenegrin coast. For those sea lovers who prefer an active vacation, there is a renowned sailing school in the Lustica Bay Marina authorized to offer various IYT Worldwide courses to all interested persons.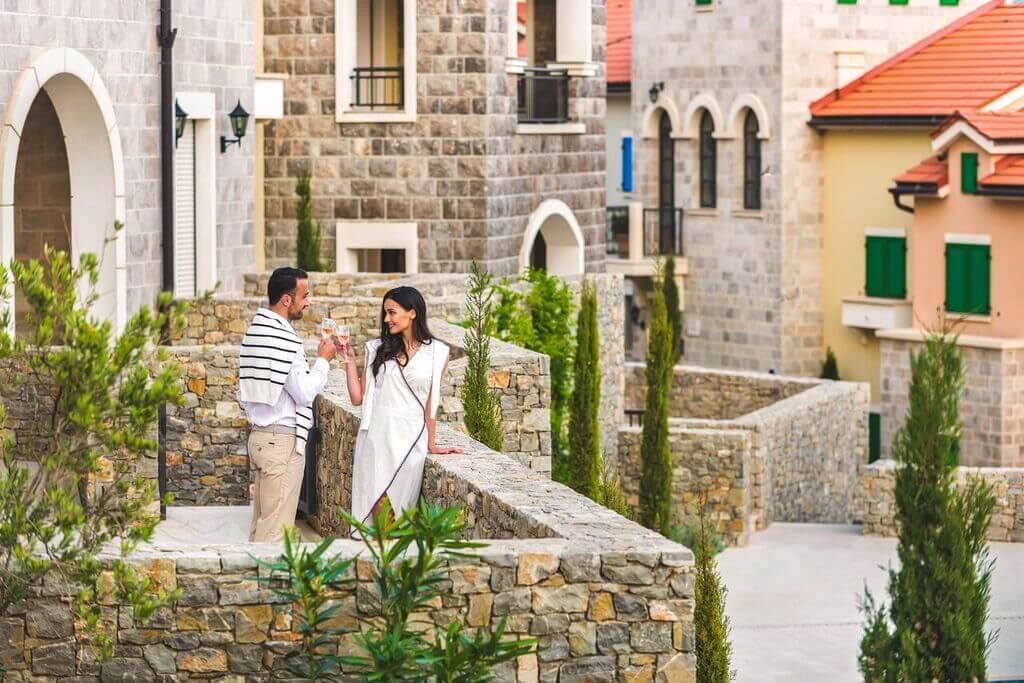 We are working intensively on the opening of the fuel station and border crossing which is intended to be operational by the season.
Dry boat storage and service center is another project on which it is actively working and which should be available by the following winter season as an alternative to marina clients for winter months.
Work is also continuing on our 18-hole golf course. The driving range will be operational this summer.
Phenomenal progress, and 2019 is sure to be an exciting one yet again for Lustica Bay. You can follow the latest on the official website.