July 31, 2020 - Producers of various local products will have the opportunity to present their produce at Luštica Bay twice a week, on Saturdays and Wednesdays, as part of the project "Luštica Bay Farm Fresh".
Every Wednesday and Saturday there will be a collection of selected products such as cheese, olive oil, soaps, juices, liqueurs, wine, souvenirs and similar products on show in business space B2-3 on the Promenade in Marina Luštica Bay, from 10am to 9pm. The farm-style initiative, showcasing fresh domestic produce, is taking place in cooperation with the Association of Rural Households of Montenegro, as announced by the developers of the tourist complex in Krtoli, Luštica Development.
"Already on Saturday, 1st August, wine, olive oil and hand-made olive products will be available from Garnet Winery and the Čelanovic Family Mill. On Wednesday, 5th August, products made by the Pony Art Garden household will be on show. These include homemade luštic cheeses, olives and olive oil, homemade luštic wine, liqueurs, souvenirs made of olive wood, shells and stones. On the same day, there will be a display of honey products made by the Radman household," states Luštica Development.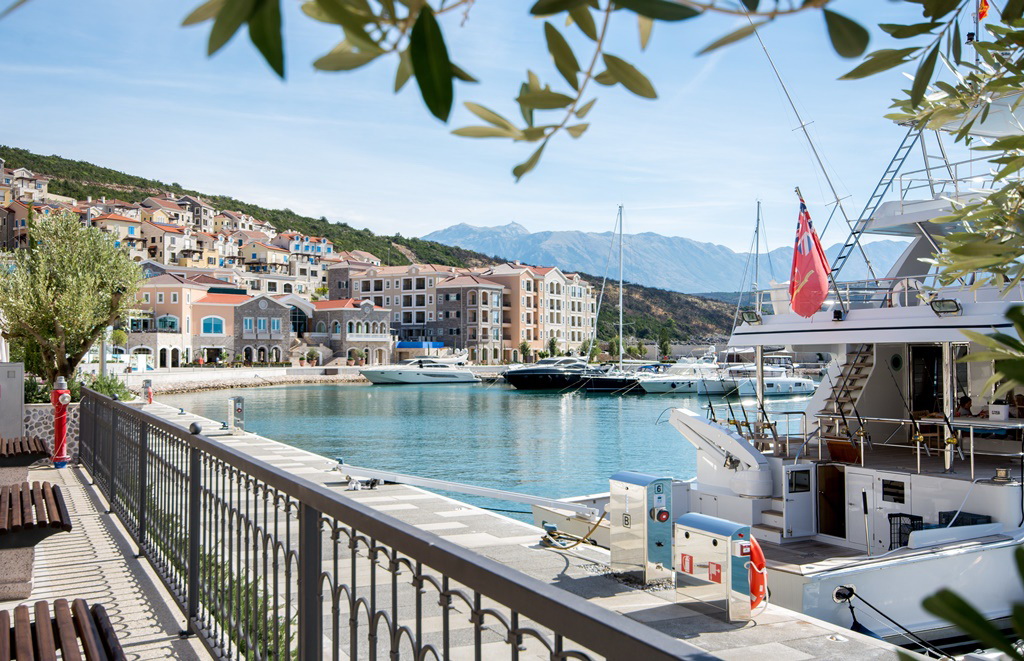 Luštica Bay Marina
"Luštica Bay Farm Fresh" is a specially designed platform created with the intention of providing a constant overview of local products and a space to connect producers with a new market. Luštica Development is a strong promoter of continued cooperation with local producers and suppliers, and with this in mind, Marina Village, in partnership with local suppliers, has this year continued to open new facilities, including restaurants, service facilities and beach clubs.
HRB