It is always nice to be there at the very start of something good. A cool project which will bring untold benefits to a country, with motivated people focused on delivering excellence.
And so it was that Total Montenegro News found itself at dinner a couple of nights ago with Igor and Tina Kolovrat, owners of the Nikola Tesla Electric Vehicle Rally and the driving forces behind Croatia's e-mobility infrastructure expansion, and Jan Albers, Executive Assistant Manager i/c Sales and Marketing of the The Chedi Lustica Bay, which is set to open its doors on July 14, when the first ever Tesla destination chargers in Montenegro will be available, as previously reported by Total Montenegro News.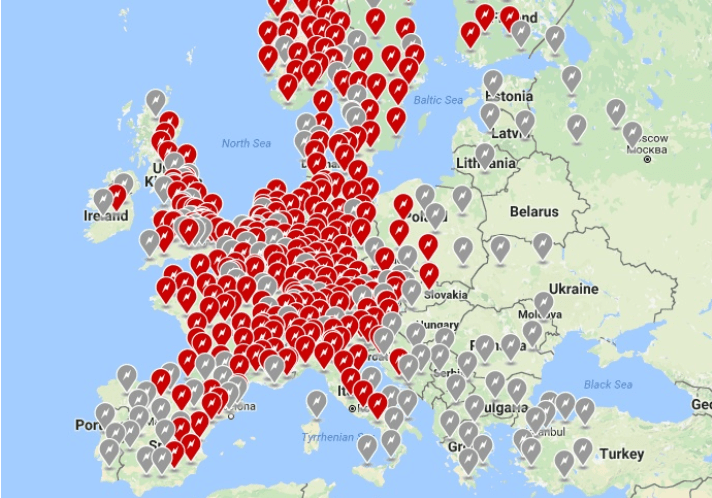 Montenegro is not yet on the electric vehicle map, but that should change very soon. Back in 2014, there were just 4 charging stations in all Croatia and 5 registered electric vehicles. The Croatian couple, who run a successful e-mobility business, took this as a challenge and decided to organise an electric car rally, with predominantly Tesla cars in Slovenia and Croatia, moving to exclusively Croatia in 2015, the same year that Maye Musk - mother of Mr. Modern Tesla, Elon Musk - took part in their rally. Other participants have included Mate Rimac and Paul Runge, the American who bought the first ever Concept One for a cool million dollars. Concept One was the star attraction of the 2016 Nikola Tesla Rally.
Since those inauspicious beginnings, the Kolovrats have worked hard to expand the e-mobility infrastructure of Croatia, and they are directly responsible for some 170 of the 300 charging stations now in Croatia - quite a rise from the 4 in early 2014. These include a charging station they donated at the birthplace of Nikola Tesla, in the village of Smiljan, an important stop each year on the rally.
The decision to include Montenegro in next year's rally, scheduled to take part in May, 2019, is a statement of intent. Nothing without infrastructure and the holding of the rally will take place with efforts to establish e-mobility infrastructure in Montenegro, to continue to expand the reach of electric vehicles in Eastern Europe. As you can see from the Tesla Supercharger map above, there is very little in place in Eastern Europe. However, from nothing in early 2014, Croatia now how 6 Tesla Superchargers, with two more on the way. With the right support, Montenegro will very quickly catch up, and the Kolovrats visit included meetings with officials to develop an e-mobility strategy for Montenegro.
The 2019 Nikola Tesla EV Rally will start and finish in Croatia, beginning in Novi Vinodolski, before heading to Dubrovnik and Montenegro, then returning to Sibenik and Tesla's birthplace in Smiljan, before ending as usual on the main square in Zagreb, Ban Jelacic. You can learn more about the rally here. We will bring you the latest updates as we have them, but an exciting chapter for a cleaner future for Montenegro for sure.
Of course, another motivation for holding the rally could be that Tesla was in fact Montenegrin, as some claim. Read more about that here.