For this project, Rambo says it is a collection of all his affinities, hobbies and passion in one place. This Solar Sailing Boat, as he said, is simply a prototype of his dreams. Rambo told us about Kuter, a ship that would sail on the Adriatic Sea on solar power for about four months:
"Although this model has been carved nearly a century ago, it has a remarkable hydrodynamic line and achieves remarkable speed with a minimum of propulsion. It was a boat on which rowing and sailing training was carried out, very much reminded of the Arsenal boat from Boka only twice longer. It is very convenient when the deck is closed to be a training boat for people who want to sail on traditional sailing boats. Today, on modern sailboats, everything is automated and then sailing is less interesting. The very principles and sailing mechanics are less visible because they are hidden behind atomization. This ship reminds me of the sailing ships on which were sailing my great grandfather, grandfather and my father, then it is the protection of tradition on the one hand, and on the other my personal affinity with such a ship and the Latin sail, and finally my affinity to be, if not the only one, then at least the first one. Of course, none of this could happen if I didn't establish any extraordinary cooperation and mutual trust with Bokovci, who are great lovers of ships. The bulk of the solar powered sailing budget was secured by means of independent financing - crowdfunding, which means that many interested people bought a souvenir or paid for a few hours, and then the ship was funded from that money. "Crowdfunding" has begun to evolve precisely because people's sensitivity changes. There are a lot of people who, when they have something to do and believe they are useful, such as this sailboat, which has the function of spreading knowledge about new technologies, although it's old-fashioned it will have solar panels and power engine so it will be "zero emission ". It will have zero CO2 emissions, not to mention the protection of the Boka Bay and the Adriatic, because none oil drop will never sink into the sea.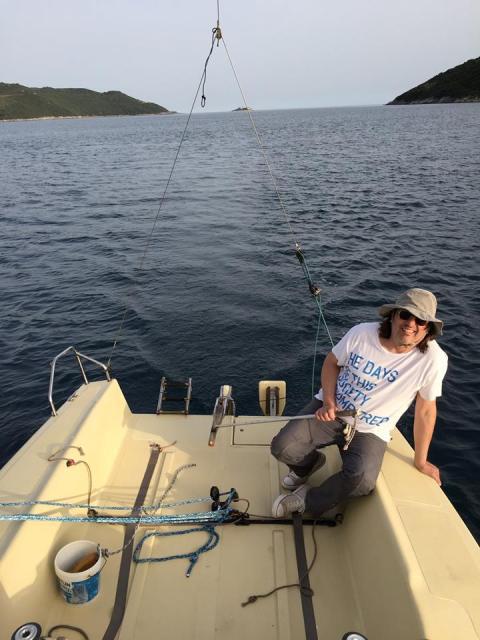 Among the reasons you mentioned that inspired you to this idea is that ecological side.
"Certainly, we are all witnesses that Boka, due to its huge attractions, is attracting more and more motor boats, which I have to say are very unusually designed. They don't have a hydrodynamic bottom like a sailboat, but a galleon, as if their owners with these huge waves want to draw attention to how powerful they are, not to talk about that rumbling engine. All this is the sensibility of the past, the industrial age, the sensitivity of the demonstration of power. I, as a musician and somebody who earn for living by playing music, and since I was a sailor, I realized that I was the ideal person to promote a new sensibility, so let's slip through the water using sun and wind, to be allied to nature, not to act like her lords".
The Bokovac family, which deals with the restoration and manufacture of wooden boats with Latin sails, claims that you are one of the few among our musicians who have a hearing to preserve tradition and ecology. The co-operation between you has started quite a bit before this project.
"My late father, Ilija Pušić, was the first man in Boka who put a Latin sail on the boat, in 1969, the same sail that he used to go to scuba diving. He lived for 94 years and experienced a lot of epochs. The epoch of the internal engines came and people massively removed the sails from the boats. Suddenly it became a peasant to have sails, so people boasted their engines, so the sailboats had been thrown out. Since the beginning of the Second World War, when the engines were very modern and chic until the seventies when he returned the Latin sail to the boat, he was practically the only one in Boka.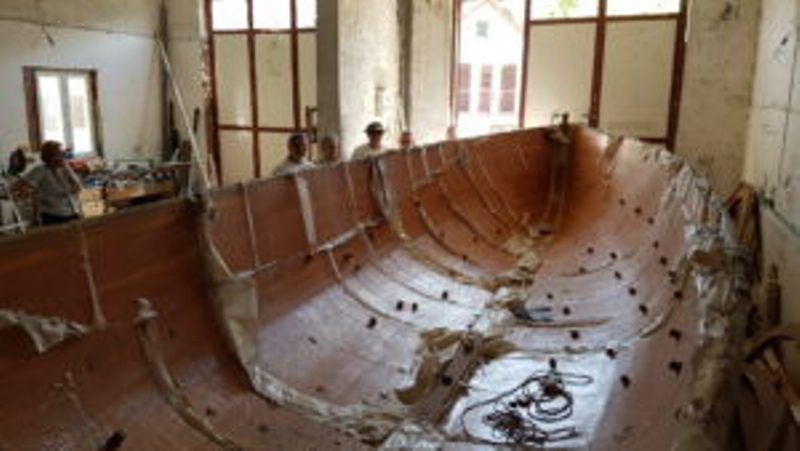 I resolved to restore that boat, see boat's of the Bokovac family in the photos, and then I went to see them live. I pointed at his boat Arsenal and told him that I want my boat to be decorated in the same way. When he saw the boat he said it was Arsenal, and now that boat is over. Naturally the appetites jumped in conversations, I told him about Kuter. When you have a mission, then things are settled in life. We found that Kuter in his neighborhood and brought it into his yard. Nenad had completely ruined it to look at it and it turned out to be more expensive to fix it than to make a new one. Since we have collected the material resources that enabled us to start the works, the projects exist and are preserved from the era of the Yugoslav Navy.
Of course, we made some changes to him because he needs to sail a bit more seriously. My first little Ekomodel, my boat sailed last year for the first of May on the "Terra da Mare" regatta. I came with her from Herceg Novi together with a convoy of sailing boats to Tivat, and this big solar will be finished by September or October of this year, I hope so."
The boat will be in your possession, but access to the solar sailboat will be open to all participants in this project, ecological associations, authors of eco broadcasts and eco projects, all the curious sailors who want to apply your concept on their vessels.
"In a sense, it will be open to the public. I will allow, of course, the kids from our clubs to sail on it. It will be promoted to use solar energy. We can see that the sun is heating up all the time, and it's free, it's completely free, especially for a boat where you need engine to sail in and resail, and when something is unplanned. You know, the love for the environment is, if a man had a clever, love for himself, for the children, the grandchildren, it should still be left behind.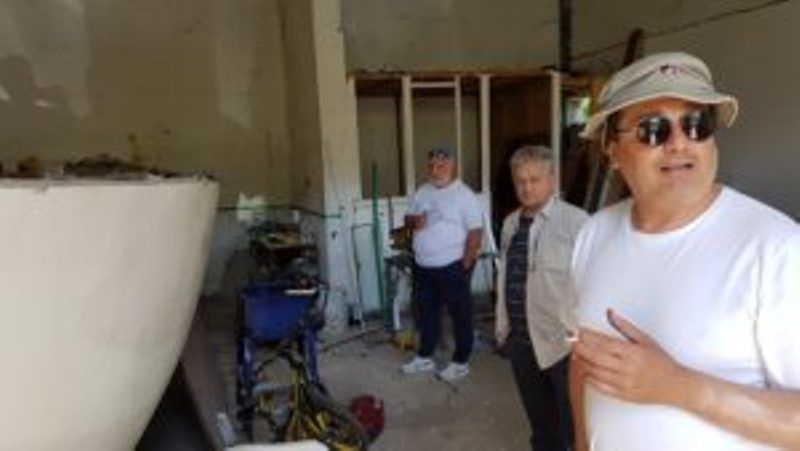 Yesterday we solemnly expelled the boat from the workshop. Sensitive work. It should have been transferred from the balance to the drifter.
When I contacted Rambo some half an hour ago, he told me that the woman's intuition is incredible: "We just rushed him into the sea to check how hard he was, what his water line was, what are the focus areas, back to the garage" .
SAILING SCHOOL
At Boka Kotorska Bay, in the beautiful town of Herceg Novi, at the sailing club "Jugole Grakalić" Rambo has courses for beginners thought by experienced sailors seeking Olympic triangle regatta sailing knowledge, along with every level between. The sailing school in Herceg Novi offers theory, practical training on the microtoner "Pomidora". The Vip Hours, Rambo Amadeus for the helm, provide the secrets of naval skills. Master class, lectures and consultations in the field of music, music and video production, advertising, business and business shows during sailing training.
Details and booking: This email address is being protected from spambots. You need JavaScript enabled to view it.