For those who are not strict vegetarians but are pescetarians, of course, the choice is much richer, and you can choose from fish, mussels, and squid which have always been the standard in the coastal areas. Skadar lake and numerous rivers in the northern part of the country are also full of trout, carp, and eel. You can always order an octopus salad or grill a seabass for dinner in Montenegro.
The question "what am I gonna going to eat here?" seems more complicated for those who entirely exclude fish and seafood from their diet. Of course, there are many pizzerias everywhere, and you can always order a non-cheese pizza or pasta arrabbiata, but visiting a local restaurant, you would probably like to try something else.
As for the salads, the Greek and sopska salad come with cheese on top so that you may ask for them without it, and the seasonal or mixed salads include vegetables only. And if you don't eat cheese or seafood, stay away from the Caprese and octopus salads. Pay attention to the garnishes, as with grilled vegetables you can be offered 'Dalmatinsko varivo' which is a delightful mixture of boiled potatoes and stewed mangold leaves seasoned with olive oil and garlic. Sometimes you may find a sataras on the menu, and that is also a great choice of sweet peppers that are stewed together with onions and tomatoes, and sometimes rice is added to it. You may also like hot tomato soup and champignon cream (if you consume milk). For snack time, I'd recommend bruschetta with tomatoes, basil leaves, and garlic with rosemary and local olives. In autumn, many restaurants equip their menus with a seasonal risotto with porcini or chanterelles, though you may need to ask your waiter if it's cooked with a chicken or mushroom broth.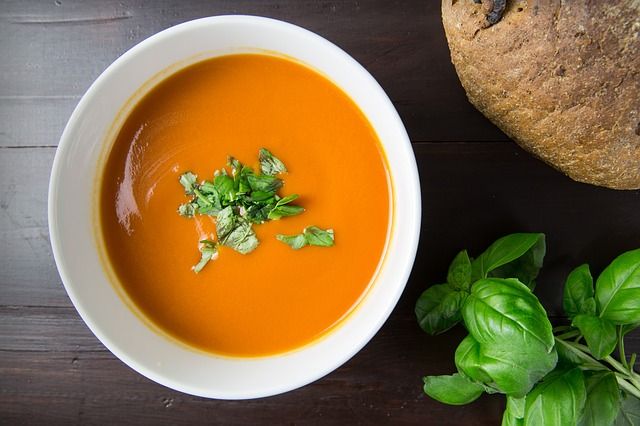 Among the restaurants that can offer some variety of vegetarian dishes are the Chinese, Pan-Asian, Arab and Indian cuisines in Montenegro, and you can find more information about them here. Only two Montenegrin restaurants are using exclusively vegetarian - one recently opened in Podgorica called 'Bistro Baba Ganus', and the other, which has operated for three seasons already, is called 'Cafe Barbarella' and is located on the main promenade in Herceg Novi. When ordering your coffee at a nice restaurant, ask for soy milk - they most likely have it.
If you don't mind cooking when traveling, soy products and tofu, as well as hummus, can be found in Zdrava hrana (Healthy food) stores and Bonella supermarkets. And as a tip: our famous Balkan sweet pepper 'ajvar' and its eggplant version 'pindjur' can be found by the pickles and are worth a try, so go ahead and buy a jar.