December 2, 2018 - Skiing in Montenegro started at the end of the 19th century when a Norwegian officer brought skis to the Montenegrin capital of Cetinje and showed local people that their glorious mountain of Lovcen could be suitable for this sport that had never been considered here before.
Montenegro is traditionally associated with the summertime, but it is also
a very popular ski destination
, considering skiing in Montenegro is mainly based in beautiful areas of national parks. The
most famous resorts of Montenegro are Kolasin and Zabljak
. These are the perfect places to rest and play sports in the open, far from the noises of civilization. Although National Park Lovcen was the first ski destination in Montenegro, ski facilities are still weak and suitable mainly for children and less experienced adults.
Skiing in Montenegro - who brought it, and when?
By the end of 1892, in Austro-Hungarian Kotor, a young Norwegian officer, an adventurer, and traveler to unknown regions came. He was located at the hotel "Graz" and immediately began to inquire about the hunting grounds and mountain part of Montenegro. Locals took away his idea because it was a fierce winter. Still, they did not manage to poke. At the beginning of January 1893, Henrik found a young and strong guide, a certain Jovo, who organized a wagon that would carry his luggage and climbed trails with horseshoe serpentines from Kotor to Njegusi. His Montenegrin ski adventure, Henrik described later in the travel book "Skiing through Montenegro," which is a true bibliophilic rarity.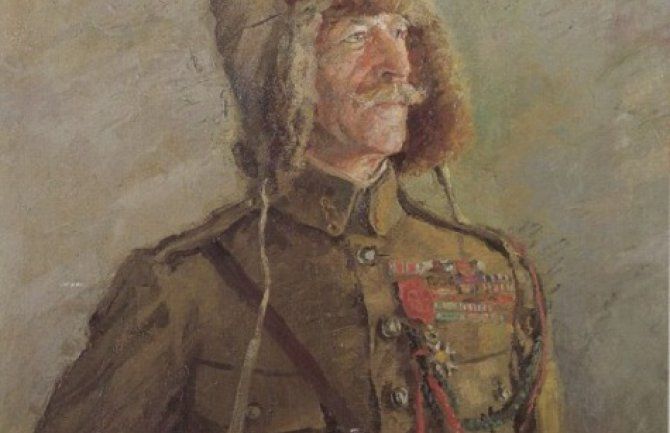 At Njegusi, Angel rested in the home of his guide Jovan. As it was customary in Montenegro then, where strangers rarely visited, the curious inhabitants of Njegusi came to Jovo's house, mostly seen people, worthy to be presented to one foreign officer. And nothing surprised them as a pair of first-time skiers; they did not know what could be done.
Immediately in the morning, on a hill covered by snow, in front of the locals, the Norwegian demonstrated standing on skis and then slammed down the slope. The observers were delighted.
The Montenegrins would not be who they are today if they did not want to try this immediately. There were falls, laughs, but for a short while, a few young men from Njeguši managed to get down the valley on skis.
Unfortunately, to the people of Njegusi, Henrik Angel continued his travel to Cetinje where had an opportunity to test his skills on skis down the slope. He would walk down the hill and wait for his companions. One young man who noticed a strange odor ran to the then editor of "Voice of Montenegrin" and said, "I saw the devil himself descend on the boards down the mountain, and there is snow left behind..." That was probably the first media report on skiing in Montenegro.
The first acquaintance with Cetinje a young Norwegian established with a French Counselor at the Montenegrin Court. His new friend explained many details about Montenegro to Henrik, including its famous history, customs and the lives of local people.
In his book "Skiing through Montenegro," Henrik Angel argues that Montenegrins are the true masters of the sport, and it was most surprising that he saw an attractive ice rink in Cetinje, one of only a few in Europe at the time. He claims that his acquaintances knew how to use a ball, were excellent runners, and knew other sports as well.
He described them as robust, slim and durable people. "I could not reach them when they went climbing up a mountaintop..."
He also described a competition that took place once a year and that the winner did not receive any prizes, but until next year he was an idol in his area. All these Spartan competitions Angel had experienced in Montenegro three years before the first Olympic Games held in Athens.
Skiing in Montenegro was Immediately supported by Prince Nikola
When the prince Nikola of Montenegro came to the strange tourist who was flying on the decks in the snow, he called him to the courtyard, and then came out on one slope to see Angel's skill on the skis. The Prince was so enthusiastic that he had ordered ten ski pairs from Vienna to be delivered immediately for his officers. He then ordered tribal captains of Montenegro to get acquainted from Norway with all parts of his country.
Angel carried out several passes before the locals, who were so enthusiastic that the local carpenter of Niksic had made the first pair of skis only one day after Angel's performance in his town. These were the first skis made in Montenegro. And the skiing school established by Angel and his French friend was the first ski club in Balkans.
In the Central Library at Cetinje, there is a rare copy of the book "Skiing through Montenegro," written by Norwegian officer Henrik Angel, who brought the first skis to our country. After his departure, skis and skiers could be seen in many places in Montenegro.
Sources: montenegrina.net; kodex.me