Here is a list of restaurants worth visiting while you're in Kotor - not necessarily in their order of excellence, because they all have unique selling points that make them attractive, but solely based on my personal preferences.
Probably the only restaurant in Kotor that could fall into the category of fine dining, Forza Mare is set on a beautiful private dock, locally known as 'ponta', with a terrace that offers a magical setting both during the day and night. Candle lights, white tablecloths, an excellent regional wine list with some international classics, and a contemporary seafood menu, inspired by local ingredients and traditional dishes, and modern Mediterranean cuisine, make Forza Mare the number one choice for those looking to have the complete restaurant experience suited for all the senses. Forza Mare is on the more expensive side of Kotor restaurants, but compared to its international counterparts, it is still a great value for the money. Perfect for couples and smaller groups, you can take a straight dive into the sea after lunch from their adjacent sunbathing platform.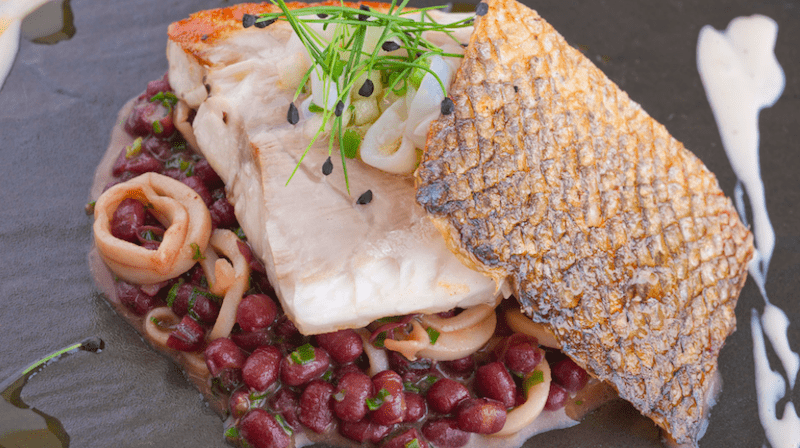 Forza Mare Website
Galion has been around for decades. Its terrace, located on a waterfront platform just outside of the old town overlooking the port and the old walls of Kotor, has been the stage for many essential dinners over the years. It was refurbished in the mid-2000s with a modern look, and though the menu is more contemporary than most of the other places in Kotor, it is still very much rooted in traditional cuisine and heavily focused on seafood and local ingredients. The wine list is extensive and features many regional favorites, and all in all, this is a great lunch choice, especially if you are visiting the old city of Kotor. Considering the location and the level of service which has been consistently good over the years, Galion represents a great value for the money, even though some may find it to be on the more expensive side compared to other local restaurants.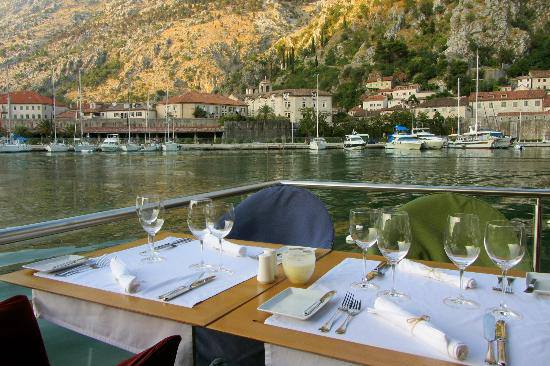 Galion Facebook
Ladovina is a relatively new addition to the Kotor restaurant scene, as it opened just two years ago. It is situated in a nicely appointed courtyard just off the main road on the way to Prčanj, sheltered by large trees, some ten minutes walking from the old city of Kotor. The wine list is mainly regional, and the menu is a combination of traditional and contemporary dishes with some of the best meat you can eat in Kotor. Ladovina is a place where you could stop by just for a glass of wine and some local charcuterie or enjoy abundant seafood and meat-inspired meals for lunch or dinner. The service is outstanding and friendly, and the menu is moderately priced. Ladovina is a place worth exploring and visiting again.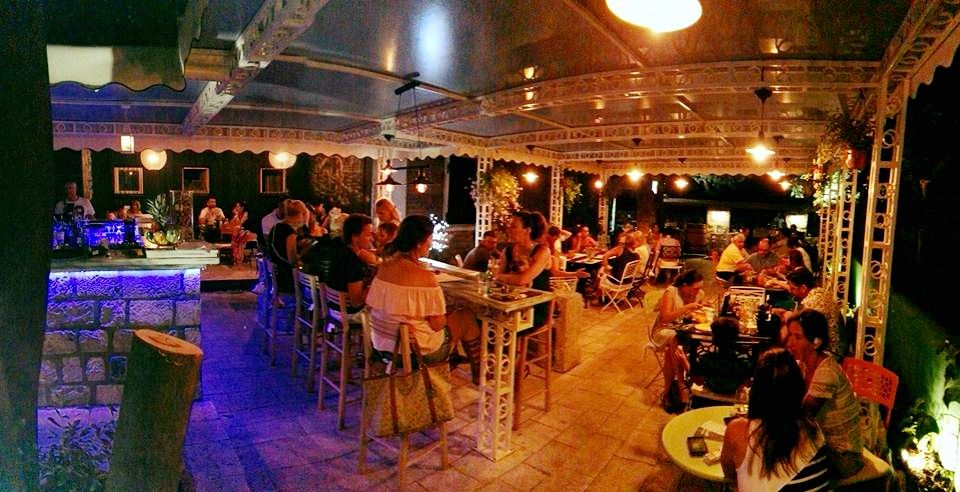 Ladovina Facebook
In Kostanjica, a half an hour drive away from Kotor towards Herceg Novi, and just below the main road, Ribar is a traditional seafood konoba specializing in the preparation of shellfish and grilled fish. The setting is warm and cozy and the service attentive and friendly. They also have a summer terrace which is below the restaurant on the waterfront which offers an impressive view of the bay. The seafood is always fresh and skillfully prepared, and the wine list features mainly Montenegrin and Dalmatian wines.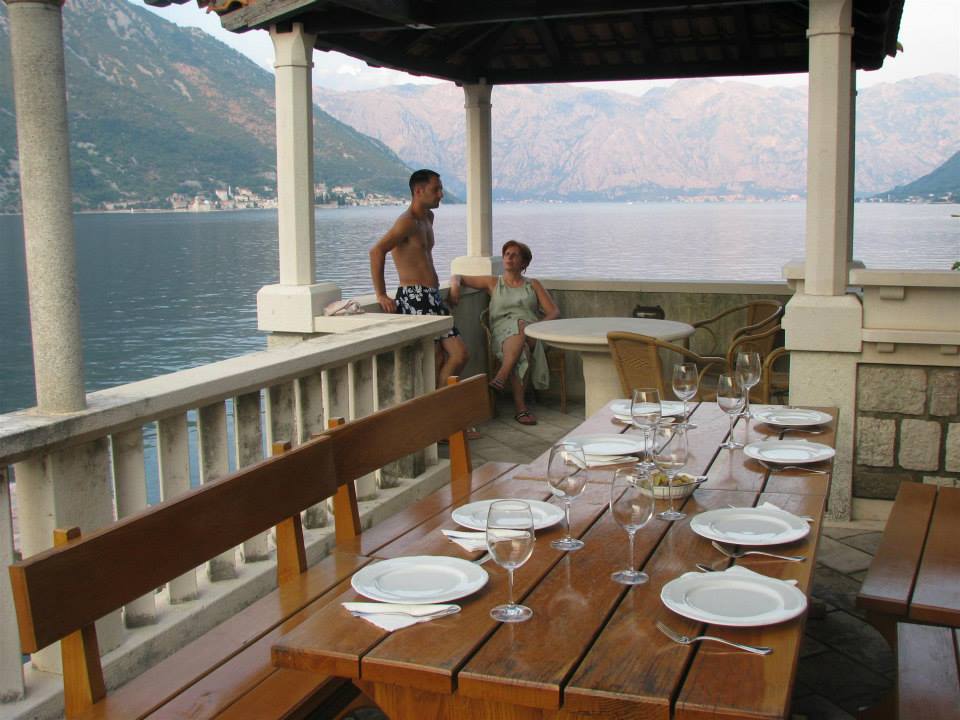 Ribar Facebook
Velji Mlin is in Radanovići, just ten minutes away from the Kotor old town on the way to Budva. This is a traditional konoba that specializes in meat dishes and is a great place to visit if you like black sausage, or any sausages, smoked meat, cured meat and traditional stew dishes. Especially fantastic in the winter months, the wine list offers mainly local wines, but with the hearty food they offer, a glass of Vranac is always a great pairing. Velji Mlin is a moderately priced konoba with some very inexpensive dishes daily.
Velji Mlin Facebook
Dobrotski Dvori is a family owned restaurant not far from the old town of Kotor with a large covered terrace that offers cool refuge from hot summer days. The menu has a bit of everything, and while that is not always a good indicator, at Dobrotski Dvori, they still manage to serve good quality meals at very moderate prices. They are primarily famous for their grilled meat and come highly recommended for smaller and medium-sized groups as well.
Bastion is located within the city walls, near the northern gate of the town, which is also known as the Škurda gate. Bastion is a seafood restaurant that has been slightly frozen in time, concerning the décor and style of service. However, if you are looking for fresh seafood and especially grilled fish, and hope to stay within the city walls, Bastion will not disappoint. Bastion is moderately priced considering that it is a seafood restaurant, and sitting on the outdoor terrace near the northern gate is highly recommended.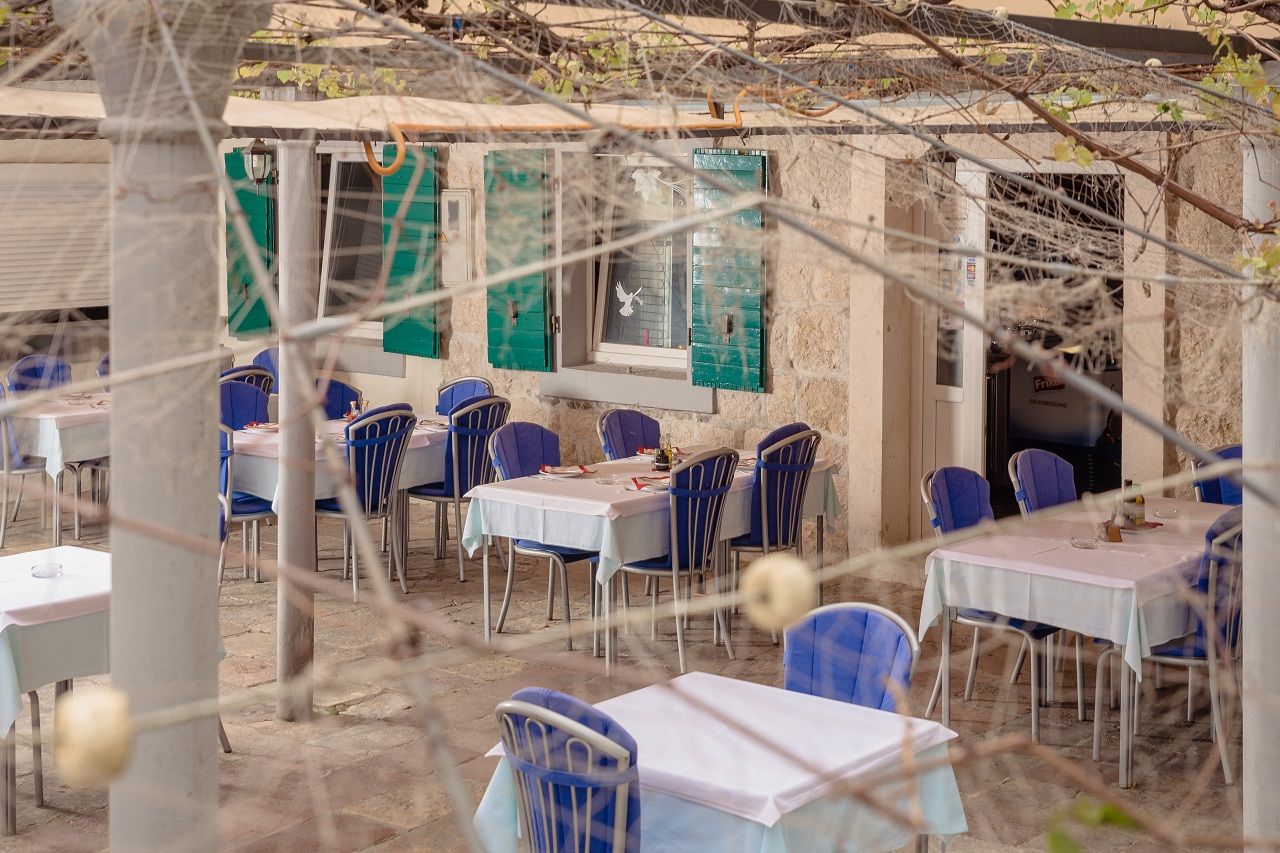 Bastion Website
Ćatovića Mlini is a family owned konoba in Morinj, less than a half an hour drive away from Kotor on the way to Herceg Novi. It has been regarded as one of the best restaurants on the entire Montenegrin coast for years, and mostly since it opened its doors over twenty years ago. Boasting an extensive wine list and mainly seafood dishes of the Boka Bay area, with smaller thematic seasonal menus, Ćatovića offers excellent service in a private location along with the stunning surroundings of an old rustic mill and water streams, making it unique for the entire coast. While Ćatovića is on the more expensive side, it is usually worth it.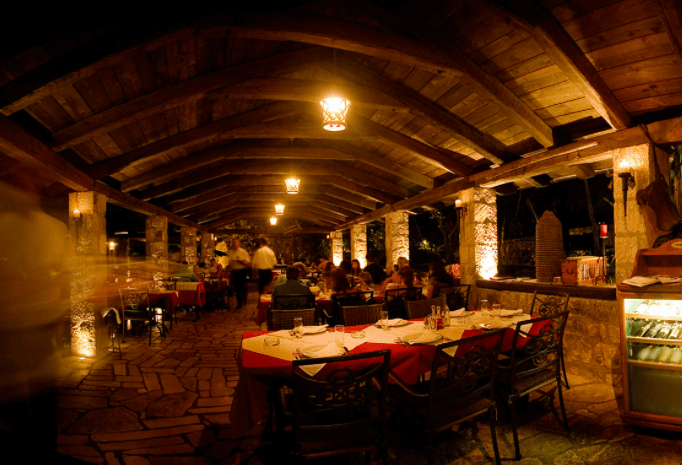 Ćatovića Mlini Website