The National Tourism Organisation of Montenegro is participating in the international tourism fair IFTM Top Resa from the 1st to 4th of October in Paris, as part of its promotional activities on the French market.
At the National Tourism Organisation's stand in Paris, local tourist organisations are participating from Bar, Ulcinj, Budva, Kotor, Podgorica, and Bijelo Polje, alongside JP Morsko Dobro, Montenegro Airlines, Montenegro Stars Hotels Group, HG Budva Rivijera, Beppler & Jacobson Montenegro, Lazure Hotel & Marina, and agencies Montenegro Tourist Service, Luminalis DMC and MTO Travel.
IFTM Top Resa brings together a large number of exhibitors from over 160 countries worldwide. Some 34,000 tourism professionals and 1,000 media representatives are expected from across the globe. After participating in the fair NTO Montenegro and partners will organise a study trip to Montenegro for the largest French tour operators.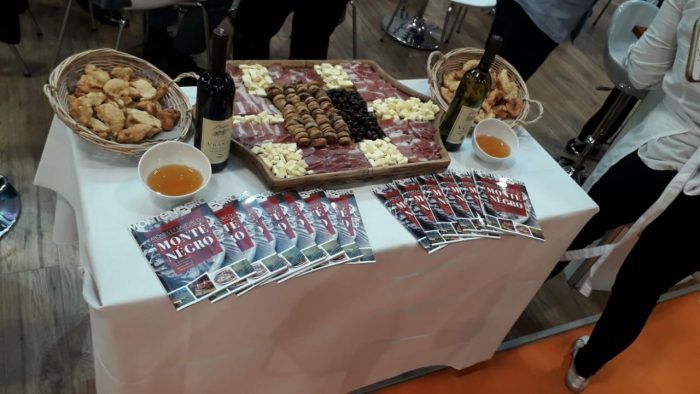 Paris Fair IFTM Top Resa: NTO Montenegro
There were many interested visitors to the Montenegrin stand even on the first day, where they were allowed to discover the wide variety of what is on offer for tourists in Montenegro, the natural and cultural sights, options for active nature holidays and favourable arrangements for tourists. During the fair, French tourists have the opportunity to discover the culinary delights of Montenegro, with tasting sessions of home-made delicacies.
"Known as particularly curious tourists, the French want to take in as much as they can from their annual holiday. The main reasons for French tourists visiting Montenegro are to see the cultural sights, discover the natural heritage and local gastronomy, as well as sports and adventure tourism," stated the Organisation.
In recent years, French tourists have been choosing Montenegro as their holiday destination in ever greater numbers. In 2018, Montenegro saw double-digit growth on the French market, and the trend continued this year. From the start of the year to the end of August, 9.3% more French tourists stayed in group accommodation (hotels and those of similar capacity), staying for 5.7% more nights. From the total tourist traffic in the first eight months of this year, French tourists made up 6.3% of foreign visitor trips, 8.1% in terms of numbers of nights. The French are in third place in terms of nights spent by foreign tourists. The average length of stay at their destination is five days.
Besides the quality of what is on offer, the availability of flight connections has had an impact on the number of tourists visiting from this market. Montenegro Airlines runs regular flights from Podgorica and Tivat to Paris and Lyon, and last year saw growth of 59.5% in the number of French travellers, compared to 2017. Concerning French traffic, Transavia France runs flights from April to November on the Paris-Podgorica route, and SmartWings runs from Lille between May and November.
The National Tourism Agency of Montenegro, together with local tourism organisations and the tourism industry, hosted a study group in May for prominent journalists from France, including representatives from GEO Magazine, the most widely-read tourism publication in France. Seven reports on Montenegro are soon to be published in the magazine. Recently, the French publication The Good Life also wrote about Montenegro as an attractive tourist destination worth visiting.
Source: Radio Jadran