The protection, restoration and promotion of the traditional agricultural landscape is a prerequisite for the sustainable development of agriculture in Montenegro, which almost entirely, according to the density of the population, represents a rural area. The small and hill country is not suitable for the development of industrial agriculture, but has exceptional climatic conditions favoring the numerous Mediterranean and sub-Mediterranean crops, while the soil is still suitable for organic cultivation. "However, rural development is not just agriculture, but a set of activities in the rural area," recalls Ratko Bataković, president of the Rural Development Network of Montenegro.
TMN: At what stage is Montenegro today, if we are talking about rural development?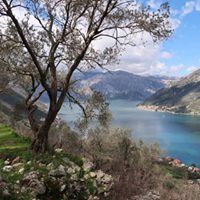 Ratko Bataković: With regard to rural development, the concept itself was not clear enough. Today, it is a little clearer for the Montenegrin and the regional public. Through the prism of rural development, the European Union looks at the overall development of the area. All economic activities that develop in rural areas are considered rural development. When you say rural development, most people usually think of agriculture. However, agriculture is only one of the tools of rural development. Where rural development today is and Montenegro in this context, I think things are significantly clearer, and since the Rural Development Network was established six years ago to promote rural development and strengthen support measures, and to promote bottom-up and bottom-up approaches above, that we are much closer to the goal. This is a developed rural area with retained economic activities that will generate and retain in these areas and prevent the displacement of people into urban areas. Today, Montenegro has a Ministry of Agriculture and Rural Development. Only the introduction of the notion of rural development, in what was earlier defined as the Ministry of Agriculture, Water Management and Forestry - points to the importance one country needs for rural development, as it is a broad and comprehensive concept.
TMN: This should especially apply to a country whose almost entire territory is a rural area.
Ratko Bataković: According to the classification of the OECD - Organization of Economic Cooperaion and Development - Urban Areas in Montenegro, only the centers of Podgorica and Tivat are considered. This is because in these environments, the population per square kilometer meets this classification. As far as rural development is concerned, each country sets out rules concerning rural development, determines which measures will be implemented and supported in order to develop an area. This is a very serious process for us. From the national level, we have support measures from the Ministry of Agriculture, and then, down to the bottom, local governments have their own tasks that are addressed to the users, rural residents who develop their economic activities. The aim of the Networks, and the essence of a persistent Networks, is to enable horizontal and vertical communication, from the highest level, from the European Union, through national and local authorities, to transmit information and support measures to final users while promoting bottom-up access, to promote initiatives from the local society. We convey this information and make opportunities, and with decision-makers, we establish interlocking so that they can formulate support measures in a better and better way rather than some measures that do not actually mean people living in that area .
TMN: The biggest challenge is to establish first and foremost the necessary infrastructure, lacking in lot of rural areas with great potential for various activities, such as agro tourism or tea production. There are no roads, no electricity, and no water supplying system. These are investments that imply the synergy of various national and local government institutions. Do the institutions clearly recognize the steps and goals in this regard?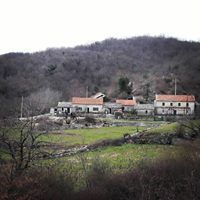 Ratko Bataković: When it comes to the goals of rural development, Montenegro has clearly defined its goals. Not only because we wanted it, but also because we are on the road to joining the European Union. There is a common agricultural policy, there are common goals, and we have aligned our agricultural policy and rural development policy with the common agricultural policy of the European Union. This does not mean that we have to map out what works in one of the European countries, but we align our needs with what they can support. Therefore, the diversification of activities, as you have said, is conditioned by the configuration of the terrain itself. The villages around Kotor or around Žabljak have different needs, which means that different support measures are needed. Which will also be created and implemented in this field. What will this be, it depends on the population living in particular area. If you have people interested, then they will contribute to their initiatives to create such measures. That is why one of the main goals of the Rural Development Network is to animate and bring together all the participants, all interested parties, because only joint work and joint activities can make a difference. Here, for example, Župa Niksic has great resources, a large number of people who are left there and those who gravitate. They also have resources for tourism, both for the economy and for agriculture. We, as the Network, support them to form a stakeholder group that will include all those who reside there, those who come from the local authorities, the local community and the administration of Niksic, and ministries. So, a group of all those who can contribute to the development of the local community, Župa Niksic, in the best possible way.
For example, in the case of projects implemented in Gornja Lastva, there is a large number of projects, at first glance it is not necessary to be clear what is the product of these projects, but we are at that level that every project, that will stimulate interest, that will draw attention to the neglected resources of the area, which will educate the community, is more than welcome and beneficial.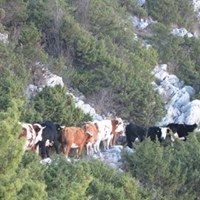 Certainly some things will not be started by themselves, but it is very important that there are enthusiasts in certain local communities that run the story. How many of them will succeed in starting a story, animating others, depends on their education and their motivation to deal with something like this. Acting through the Rural Development Network, I am sure that such people in all parts of Montenegro exist. Somewhere the number of people living in a certain area has diminished, but we are all in some way directed to these spaces and we want them to return to life. Reasons may be different. Sometimes this is emotional reasons, we all have our own emotional homeland, and we would edit it and adapt it to ourselves, for our soul. However, to be something sustainable, it must generate some value. Apart from the generous value, villages also have spiritual value, customs, and the habit is only what keeps our identity. I often like to repeat all the cities have their own shopping malls, they have the same brands, all have some of the same or similar phases. But what makes a difference, what preserves the quality of life in a given space, are customs. They are only nurtured in the village. Not only, but they encourage it. These are all reasons that will motivate some people to return to the animation of the local community. And, in order to animate the local community, economic values have to be devised, which will generate new value in that space. Montenegro is specific because we do not have large areas where we can deal with industrial agricultural production. We can be dealing with agriculture that will preserve some old varieties, what is characteristic of our area. And add value to it through promotion and sales through tourism. Therefore, animation of the local community requires enthusiasts who will bring together a stakeholder group, who will communicate with the local authorities, which will connect everyone interested and bring projects that will animate people through the realization and give them new ideas and new impetus for developing these places. In order for these projects to be implemented, local governments must provide the infrastructure, and through this local rural development strategy infrastructure that is compatible with the national strategy and national with a common European agricultural policy.
TMN: You keep track of improving rural development across the country. It seems that the steps are more decisive and more concrete in the north of Montenegro than is the case with the shore, except for olive cultivation.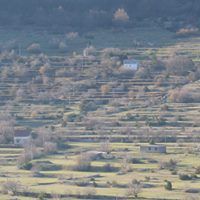 Ratko Bataković: Montenegro is a country that is divided into the southern, central and northern parts. In this case, North is least developed, so more projects are being implemented in that direction. However, when it comes to tourism, which is one of the major economic branches of our economy, it is predominantly linked to the coast, and those activities that are happening in the hinterland have so far not been realized in the right way. And we are working on the Network to develop projects that will make part of those guests coming to the coast to come to the continental area and wish to stay there. A good example of this is rural tourism, for which we have taken some initial steps. It is very important that natural and agricultural potentials are put into function and valorized through rural tourism.
RT: The major problem of shoreline is the absence of synergies in decision-making between different governing structures. In that sense, we have a situation where traditional agrarian landscapes, as a cultural landscape, are not counted as important, nor protected as such.
Ratko Bataković: In the time that was behind us, the focus was on the sea and some winter tourism, and most of the generations of tourism-generated finances come from that direction. However, we have enormous potential in the hinterland and the promotion and valorisation of these agro-natural potentials. Every development, especially rural, implies an intersectoral approach, both horizontal and vertical communication. If everyone does not get involved in the right way, the process will slow down.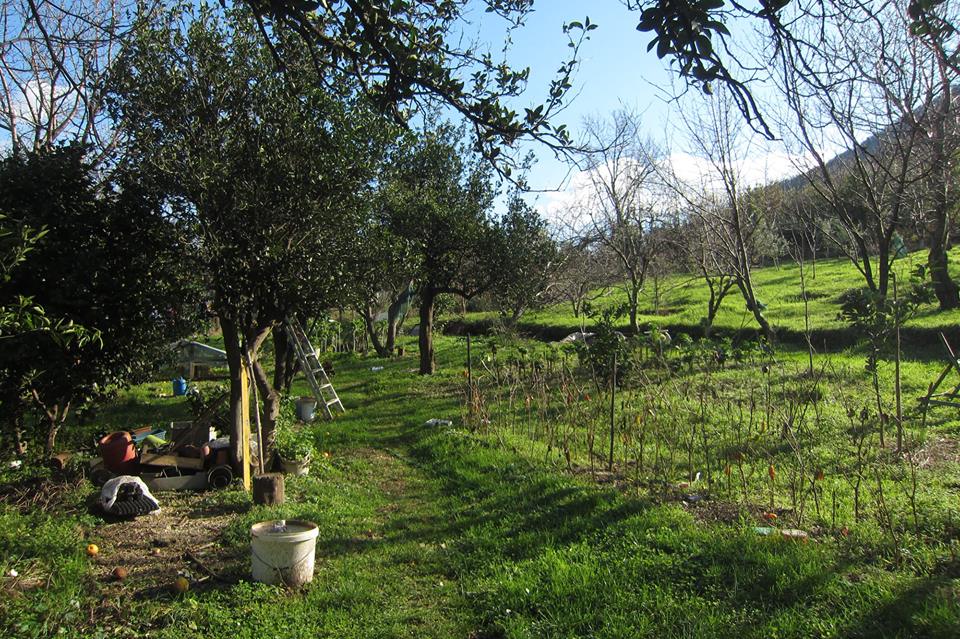 At present, with regard to state support for rural development, we have the best established structure in the region. The infrastructure for the realization of projects has been established, the conditions are met, certain funds have been provided, and through the measures of different programs, such as MIDAS, or IPARD Like, a large number of farms have been upgraded through infrastructure, through the provision of certain equipment and a large number of educations. One of the support measures that goes through IPARD is the Lider program, which is currently promoted by the Rural Development Network. In this way, we will reach every pore, every household, or every rural area where there is something that can be done.
If decision-makers at the local level understand the concept, they will certainly support the whole story of rural development. Whether there is a community at sea, or in the hinterland of the sea, or located in the north or in the central part, the local government has elements in its own hands, or a tool that can make a great contribution to developing its local community - this is rural development. By investing in infrastructure at the local level, connecting all the people from that area, and by achieving good communication with the national authorities, particulary those who manage the ministries of agriculture, rural development and tourism, and communication with the region and the European Union, you're surely awaited for success. Whether decision makers have time to deal with it, is the question ahead of us.
TMN: The indicator of the degree of development of a community is precisely the degree of its rural development, especially if we are not an industrial country, which Montenegro is definitely not.
Ratko Batakovic: Definitely not, and my sincere wishes are never to be. We need to nurture the resources we have and to develop the potentials by making sustainable use of what we have left behind and to strive to connect each other in the best possible way, to develop confidence and awareness of the concept of rural development. One of the factors that is very important for every development, especially for rural development, is the role of the media. We as a network are here to help in the strategic planning of some local community, but also in concrete projects. We are well organized on the ground, we are well connected regionally through the Balkan Network for Rural Development, and finally the European Network. At the national level we have made a good framework, there are funds, one of them is the Investition Development Fund, which supports our story. How much we will succeed depends most on the mobilization of people on the ground and by people who make decisions on the premises.