Today, more than 1,700 farmers continue this tradition. Olives are pressed in one of the 12 mills or in some cases in traditional family presses. It is a key ingredient of the delicious local cuisine, and you can find it in almost every dish from refreshing salads to seafood grills and even in mouth-watering moist cakes.
Traditions of processing olives are not limited to pickling (of which TMN will introduce in a special report) olive oil, but also include tea of olive leaves (23 leaves per 0,5l water) and even olive liquor based on rakija which is considered a local medicine.
While olive oil and pickled olives are something you can find at any coastal corner, TMN has managed to find a really unique olive delicacy and has the recipe for you. Trendy Tivat restaurant La Pirogue has a very unusual desert on their sweet menu – an olive cake. La Pirogue pastry-chef Dejan Veljin was kind enough to share his top secret with us.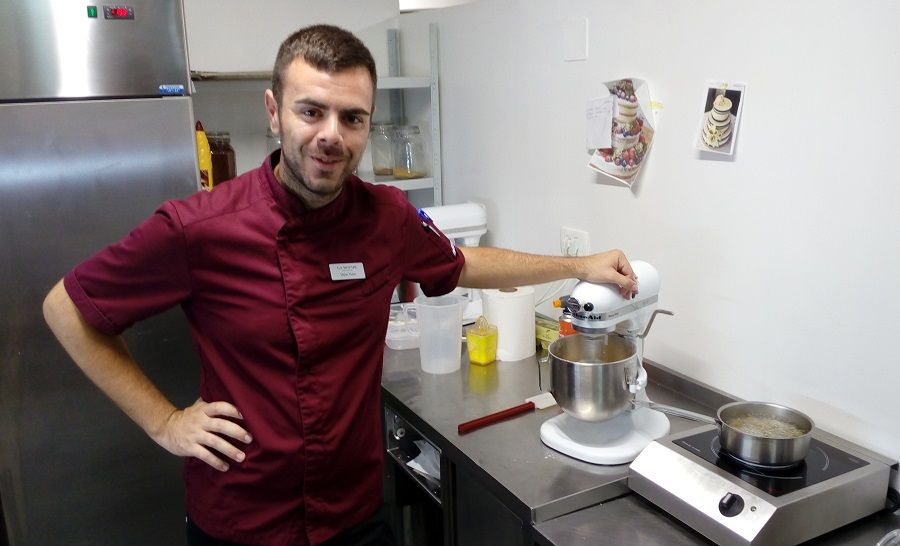 Basically, green olives are cut into small pieces and cooked in sweet water, and are added to a classic dough which is similar to that of a muffin. And after the cake is baked olive syrup is poured on top so it is softer and even more full of flavor. Look at the video of the recipe we prepared for you.