06 December 2018 - For the first time in Kotor, on Saturday, December 8 and Sunday December 9, a two-day NLP Basic training for improving business skills is organized.
Whether you are an employer, manager or employee, the complexity of the business environment is conditional on the need for continuous additional training said Aleksandra Anđelić from NLP Network.
NLP methodology is currently the leading methodology for improving business skills and it is used in all activities, such as sales, marketing, management, etc.
For the improvement of business, three reasons are of the utmost importance.
Interpersonal relationships in the workplace - numerous research has come up with data that employees in over 80% of cases leave companies because of poor communication, poor relationship with the manager. Employees do not actually leave companies, but bosses. The reason is the inability of quality communication, a lot of stress, reduced productivity or motivation. You can imagine the cost, when every time someone leaves the company because of bad interpersonal relationships.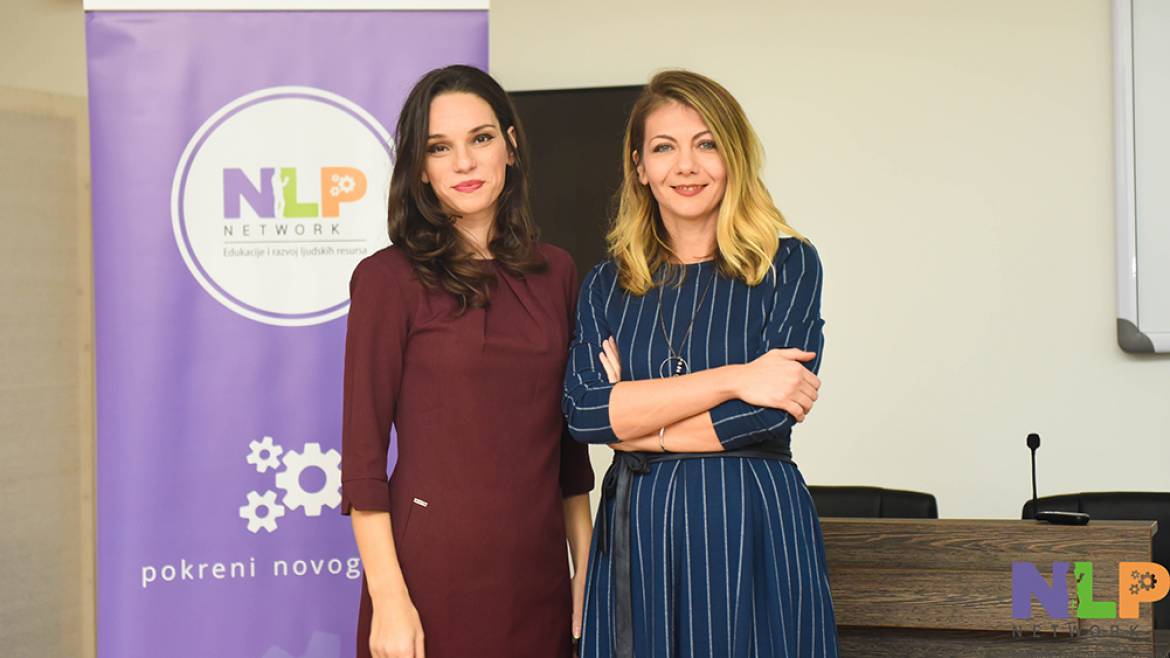 Research say that more than 80% of sales are made due to the relationship the seller builds with his client, not because of the product or service. What makes this relationship - first of all, quality communication, which includes respect and trust, flexibility to diversity. The third reason is the increase in employee motivation.
It is known that only motivated employees are productive employees, however, a very small percentage of employees is truly motivated. Some research says that every 4th employee like the job they do. At work more and more employees often spend more than 8 hours, and it is important to be motivated. However, employers seem to fail to find adequate drivers for their employees. It is not easy because everyone is starting different things.
These are some of the topics covered by the NLP Basic two-week training conducted by licensed NLP coaches Danka Ćetković and Aleksandra Anđelić, founders of NLP Network.
"We are all more and more seriously disturbed by the balance between business and private life, and for that reason, we feel dissatisfaction, constant stress, worry, nervousness and so on. All of this, in the end, leads us to, in spite of the increased effort, to miss the desired results and not to realize all that we can for what we have potential. These are some of the reasons why it is necessary to work on improving the communication skills, flexibility, goal setting, as well as reconsidering their beliefs that can be supportive or even limiting to achieve the desired results, in which NLP can greatly help us with its methods," concluded members of NLP Network during their lecture about methods of neuro-linguistic programming which took place in mid-November in Kotor. Read more information about this lecture here.
Until now, NLP education was conducted only in Podgorica, however, due to the interest shown after the Info Lectures, for the first time in Kotor NLP Basic is being organized - a two-day training programme which will take place during December 8-9. Information and applications can be found here, and you can also follow NLP Network on their Facebook Page.
Information and applications at: This email address is being protected from spambots. You need JavaScript enabled to view it. or telephone number 069 564 117.