Work is ongoing, and the impressive pace of construction over at Lustica Bay means that all is on schedule for the opening of the luxury Chedi Lustica Bay in July, the first of seven hotels to be built in the upscale Lustica Bay resort. A project covering a staggering 7 million square metres, and including a full Gary Player golf course, two marinas, new resort town and a host of other amenities, it is the latest chapter in Montenegro's rise in the map of world luxury tourism. With 530 construction workers working flat out, things are more than taking shape, and Montenegro's chicest hotel opening of 2018 will be quite an addition to the country's tourism offer.
But what can guests at the Chedi expect?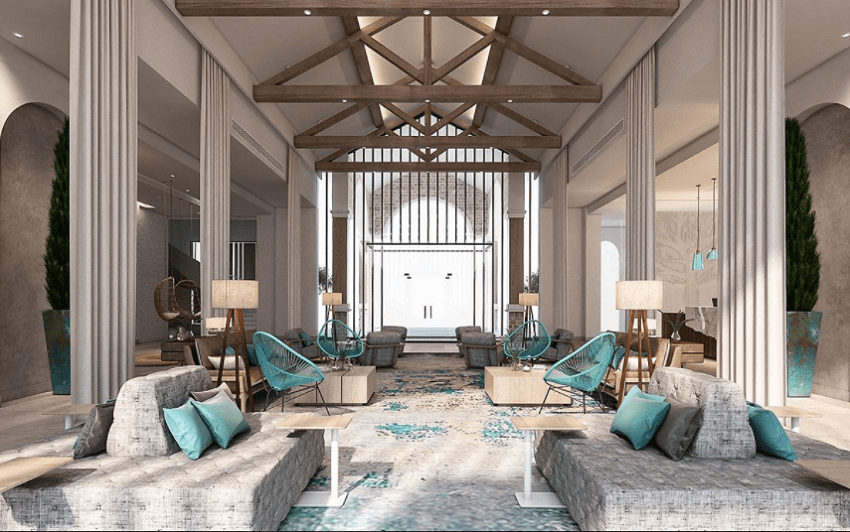 While the hotel is not yet finished and most of these images from the Chedi website are yet to become a physical reality, a tour of the website gives a nice taster of what guests can expect this summer.
The lobby, above, is the entry point to the Chedi, which "encompasses 111 rooms and suites, two restaurants, two bars, a high-tech conference and business centre, a wellness spa with indoor pool, a private beach and a heated outdoor infinity pool. From culinary artistry through to thoughtful technology, our facilities are everything you would expect from Montenegro's most exclusive hotel, brought to life with genuine Montenegrin hospitality and one-step-ahead service."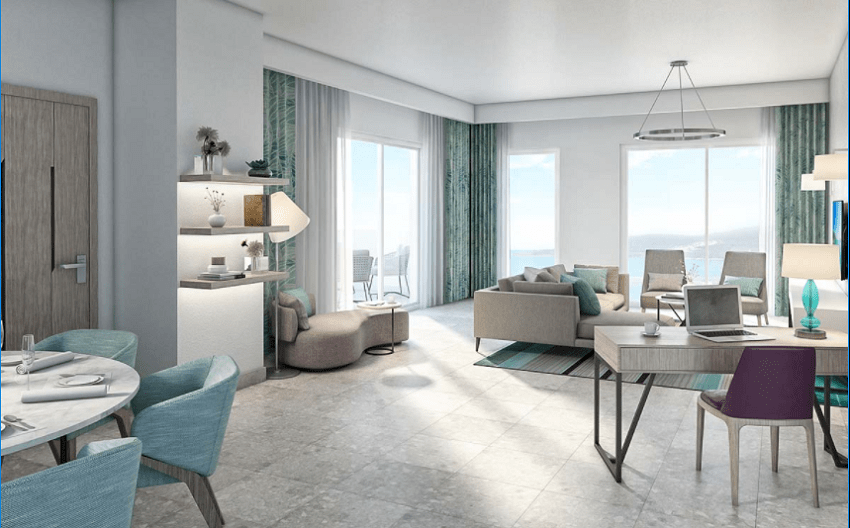 There are nine different types of room, which vary in terms of size, of course, but they all come with the same things as standard:
"Every room of our Luštica peninsula accommodation maximises natural light with floor-to-ceiling windows and balconies that frame unique views across the surrounding verdant mountains or out over the dream-like Adriatic sea of Trašte Bay. Reflecting these watery horizons, the decor is clean and uncluttered with splashes of Mediterranean colour."
The luxury penthouse suite (above), all 165m2, is in a fabulous (and very private) central location overlooking the Adriatic (learn more about it here), and although I will never be rich enough to be able to stay there, I still have my memories visiting it as a construction site.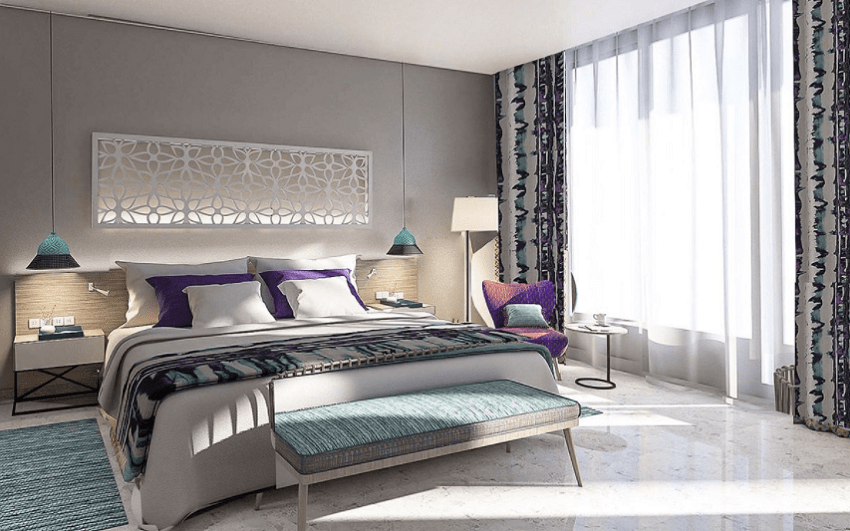 Not ready to splash out on the top suite in the hotel? Even the smallest category of accommodation, the Superior Room, is a generous 44m2.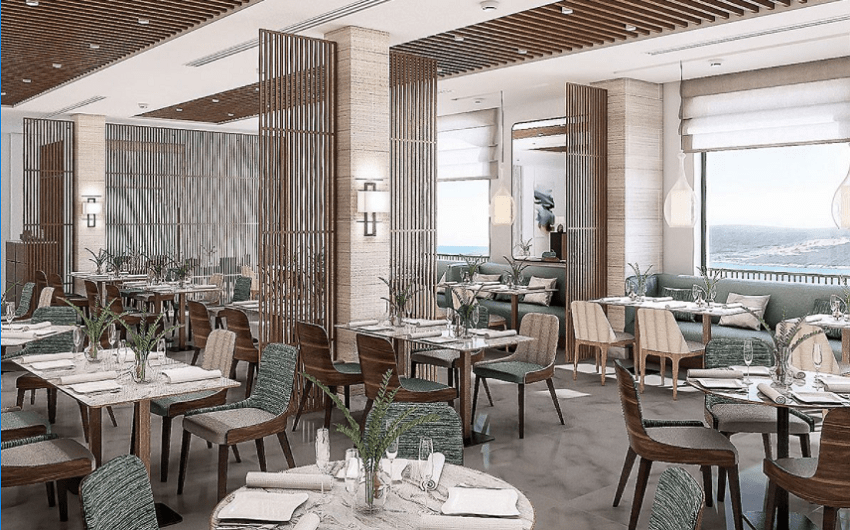 The hotel itself will have two restaurants - The Restaurant:
"Lunch and dinner in THE RESTAURANT offer a la carte dining. Our menu opts for a lighter, more luxurious take on the comforting dishes of the region, while maintaining their richness of flavour. We call on Montenegro's wealth of ingredients including an array of fresh seafood from local fishermen and acclaimed cheeses and meat from our mountainous regions."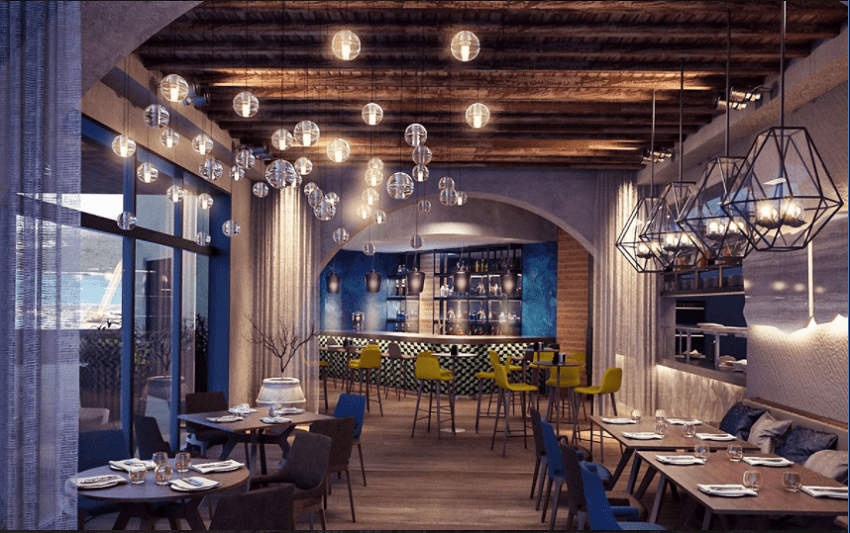 And The Spot:
"Set on the marina promenade with endless sea vistas, it is a brasserie-style, all-day dining restaurant, serving fresh, healthy and satisfying meals. By day drift in from the beach and soak up the relaxed atmosphere and by night head to THE SPOT for dinner and cocktails alongside live music and DJs."
Relaxing with a drink? Choose from The Lobby Bar and The Rok.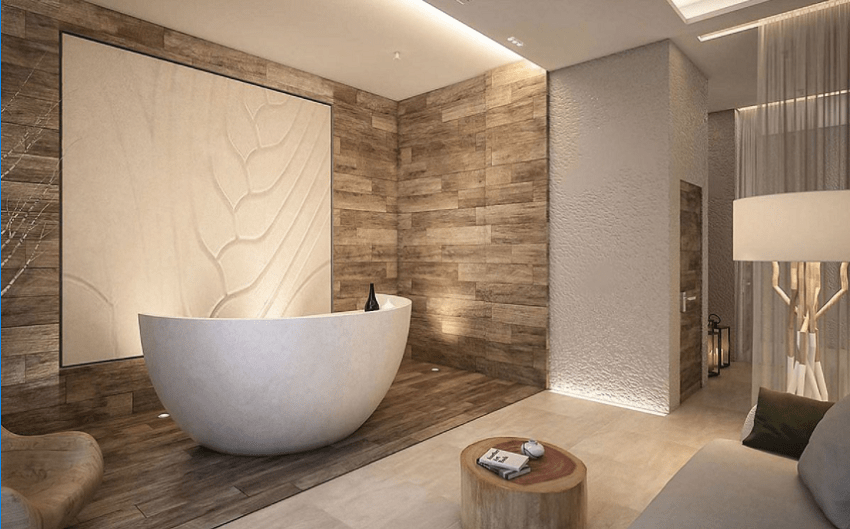 No luxury holiday would be complete without a range of relaxing spa treatments, and the Chedi will be bringing a touch of its Asian roots and philosophy to help guests truly unwind at their spa facilities:
"In The Chedi spa indulge yourself in the sanctuary of our four calming treatment rooms and candle-lit relaxation room. In keeping with the Asian roots and philosophy of the Chedi brand, we offer an authentic treatment menu that calls upon Eastern traditions alongside a team of Asian spa experts. We work with a specially selected range of VOYA organic, seaweed-based products. Containing botanical and medicinal ingredients they not only smell divine but deliver a luxury experience that is aligned with the healing hand of nature."
For Spa, read Fitness, where there will be excellent facilities for those looking to keep in shape during their stay. With such a romantic location, it should not be long before the Chedi becomes a popular wedding and honeymoon destination. So if you would like to say 'I do' on the very shores of the Adriatic in front of up to 100 friends and family, there can be few more spectacular settings on the Adriatic.
And you don't have to be romantic to arrange a gathering. With its state of the art conference facilities and abilities to house 165 delegates in its biggest facility, the ballroom, coupled with its very close proximity to the increasingly popular Tivat Airport, the Chedi has great potential to develop itself as a premier upmarket conference facility in the region.
The Chedi will also be a magnet for the sailing community. With one of the two Lustica Bay marinas located directly in front of the hotel, anchoring up and affording yourself of the on-shore luxury facilities could not be easier. And while some hotels exist in isolation, the whole Lustica Bay concept is based on community inclusion.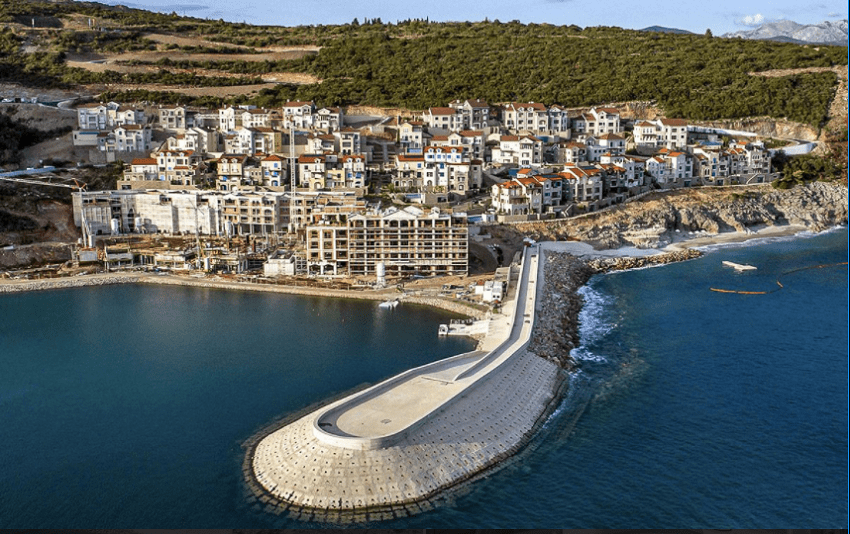 And, as those 530 workers continue to work all the hours available, a new community is being built. As I wrote previously, having followed the Croatian tourism sector for years, I can't tell you how exciting it is to see a project make it off the drawing board, spring into life, and seemingly be completed on time. Refreshing!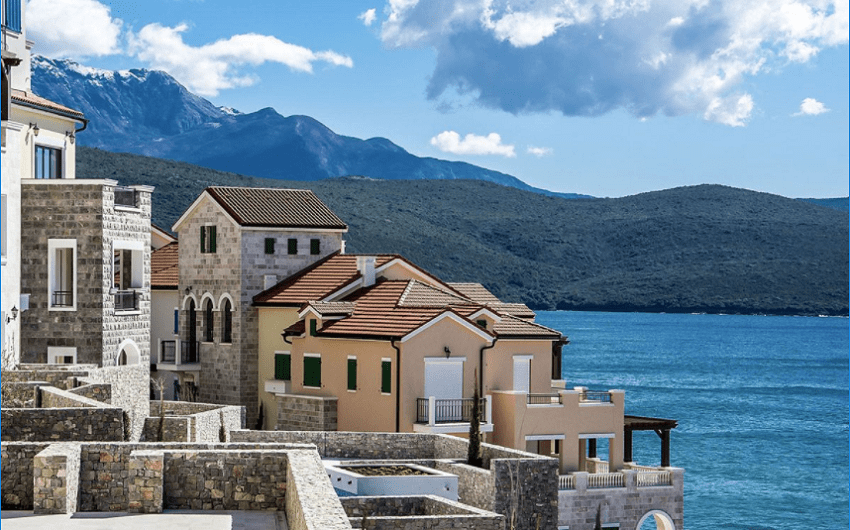 The Mediterranean as Is Should Be.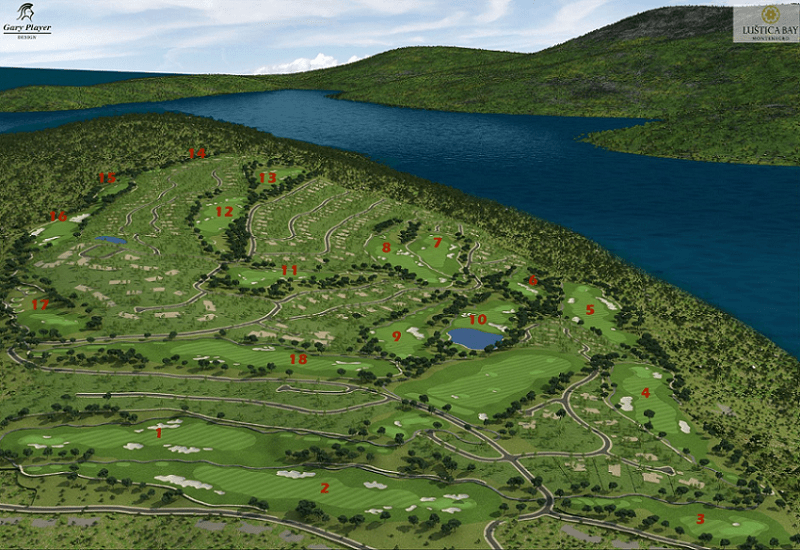 While The Chedi is an oasis of luxury on its own, the full force of what Lustica Bay offers will come to fruition shortly. Work is ongoing on the 18-hole Gary Player golf course, for example (the driving range will be available this summer, and a limited number of holes next summer, before the full course by - from memory - 2021).
Three months to go until Chedi Lustica Bay opens its doors. It promises to be an exciting summer for sure. There is still lots to do - below is the latest video progress report from last month.
Take a closer look at the Lustica Bay project here.