If last year was busy for the airports of Podgorica and Tivat, 2018 looks set to break all records.
With both airports breaking the one million passenger mark in 2017, just what will the 2018 numbers look like? If the early signs continue, it is going to be quite a year.
As ExYuAviation reports, passenger traffic for the first quarter of 2018 is sharply up. Podgorica handled 181,327 passengers from January to March, up more than 18% on the corresponding period last year, while Tivat was up more than 20% with 59,449. Tivat's numbers will soon start to surge as Podgorica is more of a 12-month airport for scheduled traffic. Click here to see the full data.
Additionally, Montenegro Airlines has introduced a season flight schedule connecting destinations better than ever, linking to a total of 43 cities.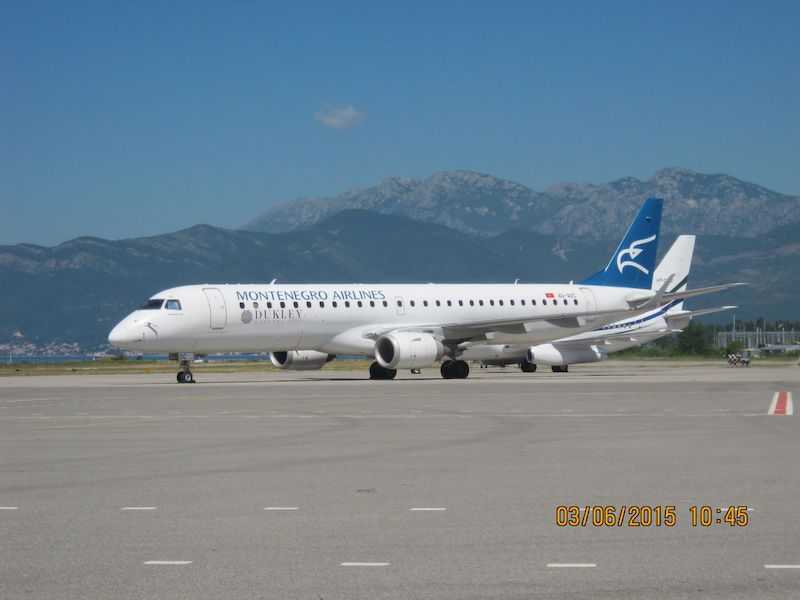 This season, Podgorica Airport has announced new services by TUI from Birmingham, Manchester and London Gatwick. The Montenegrin capital will also be connected with Lyon, Lille and Paris by TUI Belgium.
New routes from Oslo, Brussels and Geneva will fly twice a week to Tivat Airport, in addition to new weekly routes from Bucharest and Baku. Also, the Israeli airline, Arkia, has introduced new flights to Tivat ahead of this season, and together with Israir flights, we'll see 2-3 flights per day from Tel Aviv.
Montenegro Airlines, Flydubai and Transavia have increased their flights from Munich and Leipzig, Dubai and Paris Orly.
The season flight schedule will take us through November 1st.