November 14, 2020 - "The painting is created, not painted. All of my paintings have been created by the impression of the environment in which I live." This is the view of Momcilo Macanovic, an academic painter who works and lives in Tivat. He is recognized as one of the most talented artists in Montenegro, as well as throughout the wider area.
This refined artist is well known for his astonishing paintings, which are easily recognizable due to their precise figuration and sculptural form.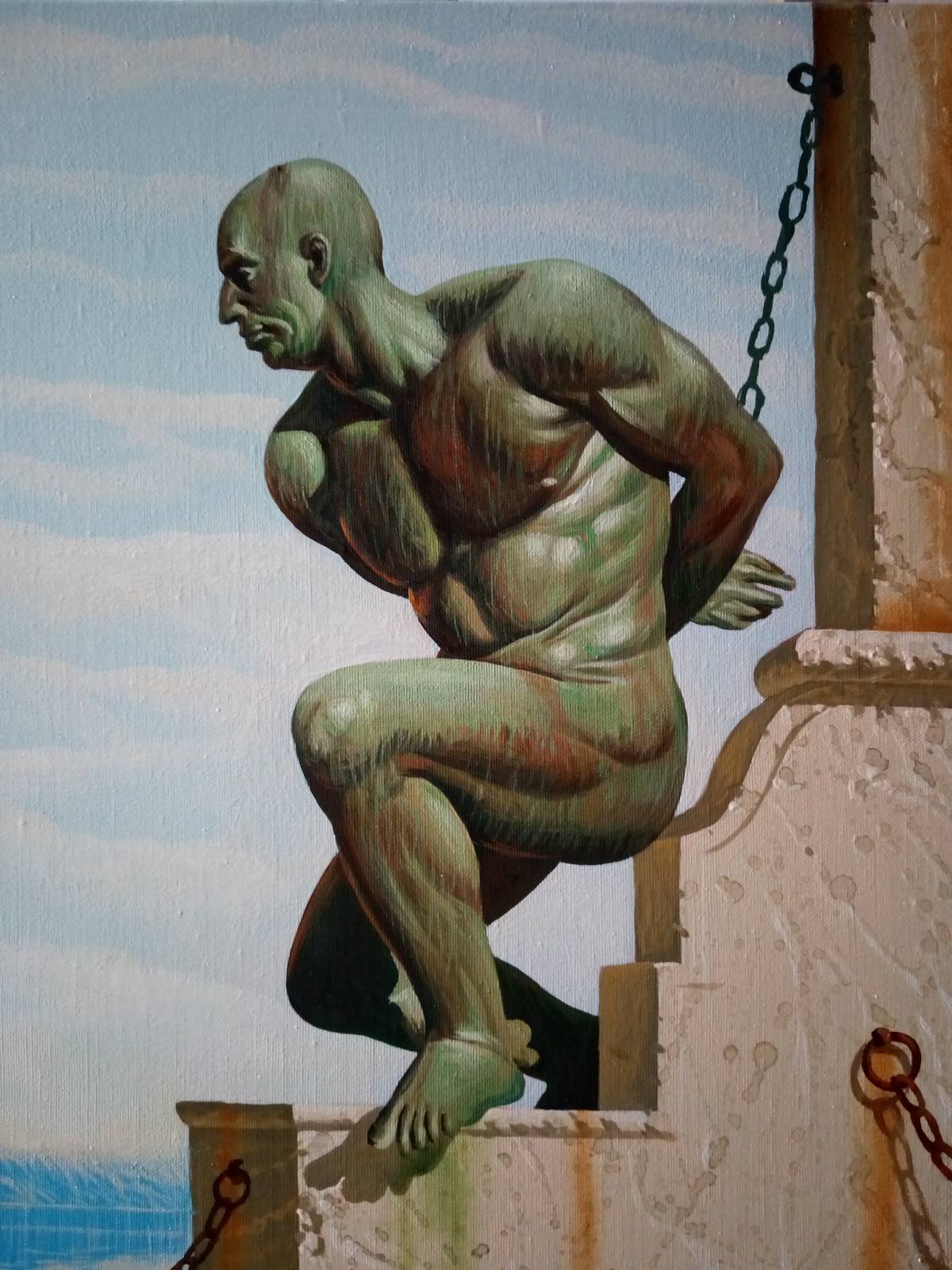 His creative opus is characterised by hyperrealism, with a rich presence of the Mediterranean light.
The primary focus of Momcilo's art is on the figure, which is always static and frozen in time."The figure is in the center of the composition and dominates it, while the other objects and details simply have the role of filling the empty space. Everything is centred around the figure; for example like a mooring bollard behind which is painted a ship or an island," he said. "The environment is of essential importance for every painter out there. It greatly impacts their view of the surroundings and the way they convey it on canvas".
Momcilo views the world as a composition of light and shadow, which helped him to develop his unique painting style. The presence of shadow and light play on his canvas, followed by olive-gray tonality, sometimes with a certain dose of humour and satire.We can often spot peeled paint, corrosion and rust on his paintings, for which he is well known.
As for techniques, he prefers to work with oil, since it gives him broader possibilities, although he often uses aquarelle paint as well.
While talking with Momcilo, he added that the biggest influence on his creative work comes from Flemish paintings and Italian renaissance.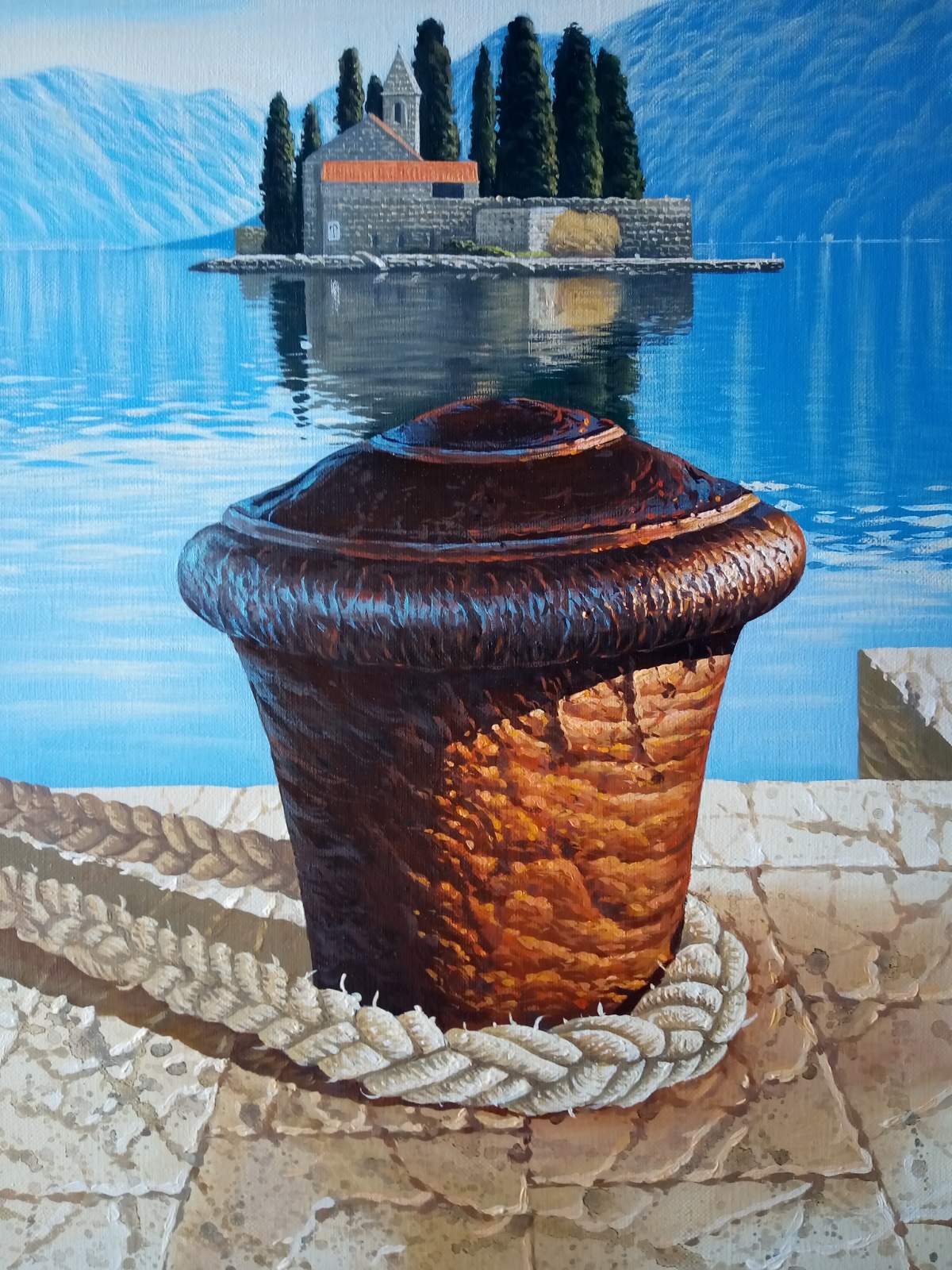 When asked how he chooses themes for his paintings, Momcilo replied, "Sometimes a random detail, light or a part of a facade catches my eye and I convey it on my canvas". He is able to create a whole composition, often even a cycle of paintings, out of a single detail. Momcilo never repeats compositions and motives. He uses linear perspective, while his paintings are organized horizontally.
The artist himself concludes,"The process of painting is unpredictable, full of details, and radiates with imagination."