As tourism grows in Montenegro, so of course do the passenger numbers at the two key airports of Podgorica and Tivat. Just how much things have changed in recent years is reflected in the numbers over the last 15 years or so.
Back in 2005, accessibility to the Boka Bay was a lot more reliant on flights to Dubrovnik, complete with transfer and a border to cross, but things are changing, and while Dubrovnik remains an option, Tivat is no long as hard to get to as it once was. In fact, in many ways, given the two daily flights to Belgrade and onward connections to Air Serbia's global network, as well as direct flights from Dubai, Tivat is in many ways in a better position than its more famous neighbour.
Passenger traffic has tripled since 2005, according to these statistics on Wikipedia, and how strong is 2018 looking already? Up more than 25% for the first two months of 2018 over the corresponding period last year.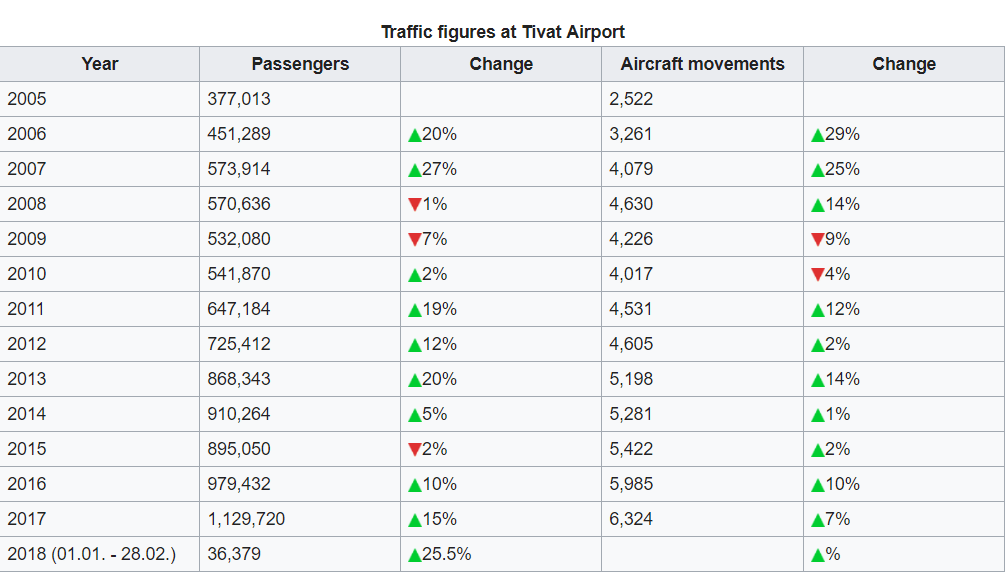 Podorica has mirrored Tivat's rise, also breaking the million passenger barrier for the first time in 2017. It has also had a very strong start to 2018. More of a year-round destination, perhaps, than Tivat, its 2018 traffic is so far up over 17%, but with passenger numbers already 35% of the entire year of 2005.
One thing is for sure, 2018 is going to be the busiest yet for Montenegro's airports.