July 3, 2020 - The coronavirus pandemic first hit the tourism sector, which, on the one hand, is disastrous for economies like ours, yet it could also be a new, real development opportunity. When it comes to the development of sustainable tourism through various specific types of tourism - Montenegro has inherited considerable potential. Through its 20 years of work, the professional NGO Expeditio - Center for Sustainable Spatial Development from Kotor has been looking into this potential. Its most recent task is that of publishing five books that represent the beginning of the edition "Cultural Routes of Montenegro."
The rich and diverse cultural heritage of Montenegro is recognized as an essential factor of national identity and a long-term resource for sustainable development. Although the presentation of aspects of cultural heritage is dealt with through the activities of both institutions and the civil and private sector, the need to improve its promotion and interpretation is certainly evident, especially given the exceptional richness of Montenegrin cultural heritage, in many areas not yet identified and protected. Those were the initial premises that inspired Expeditio to design a further project based on cultural heritage - "
PATHS OF HERITAGE
- the potential of cultural heritage to create cultural routes in Montenegro," which the Ministry of Culture supported within the competition "Diversity of expressions in the independent cultural scene" in 2019.
The project coordinator, architect-custodian Aleksandra Kapetanović, explains:
"One of the possible and practical ways to promote cultural heritage is through cultural routes, which include thematic and spatial connection of cultural heritage sites through a joint presentation, interpretation, and tourist promotion. Cultural routes can be especially important for discovering and promoting lesser-known sites. The opportunity to reawaken various cultural pathways in Montenegro, which inherits rich and diverse cultural heritage, is still not sufficiently used.
At the European level, there are several initiatives related to cultural routes, which Montenegro currently uses only to a minor extent. It may be necessary for the inclusion of Montenegrin heritage in these more extensive networks and joining regional and European cultural routes. However, in parallel with the recognition of cultural heritage sites in Montenegro as part of European cultural routes, there is great potential for the formation of cultural routes within Montenegro, at the national, regional and local levels. Through all these activities, one can contribute to the promotion of goods with potential cultural values, ​as well as to that of diversity of expression, and finally to the creation of something really unique for tourists."
Within the project, five books have been published, representing the beginning of the edition "Cultural Routes of Montenegro". The edition includes new, redesigned versions of previously published
Expeditio
publications, translations, and new titles. The following books have been published:
• Palaces of Boka Kotorska
In the area of ​​the Bay of Kotor, there are a large number of palaces and other significant houses with distinct cultural-historical, artistic and architectural values ​​that represent one of the crucial segments of our cultural heritage. These houses testify in the best way to the level of social, economic, and cultural development and speak about the culture of housing and the lifestyle of an entire environment.
In the publication "Palaces of Boka Kotorska", all palaces and other famous significant residential houses in Boka are presented in one place, which is one of the potential exciting cultural routes.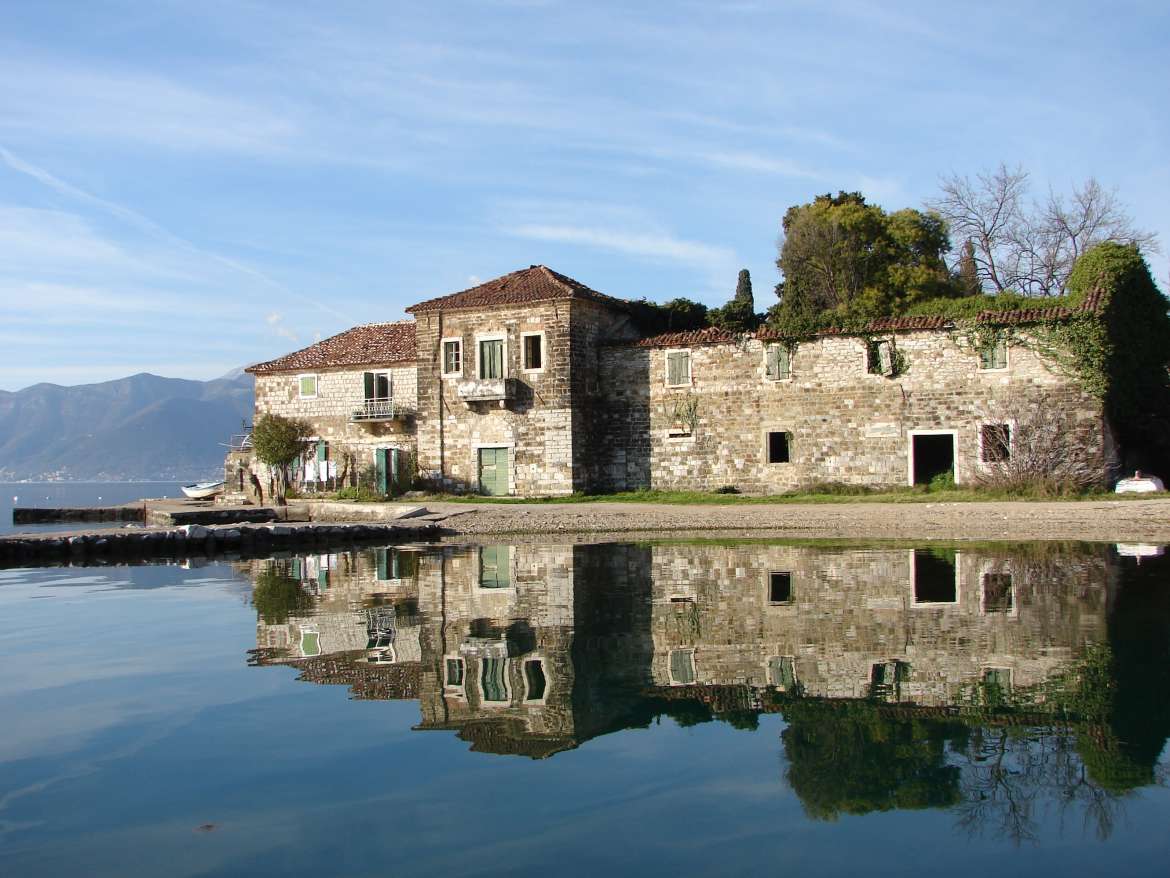 Palace Verona, Tivat, Photo by Antonela Stjepčević
• Perast - The Outstanding Boka Kotorska
An array of quality photos accompany the engaging book Perast - The Outstanding Boka Kotorska, which presents the city's cultural and historical sights and contains information about the location and history of Perast, important buildings (churches, palaces, fortresses, etc.) and traditional events.
• Medieval Towns of Montenegro
The publication "Medieval Towns of Montenegro" is the first step towards the inclusion of medieval cities, as a unique thematic unit, in the cultural and tourist backdrop of Montenegro. The publication was based on the book by prof. Pavle Mijović and Mirko Kovačević "Medieval towns and fortifications in Montenegro".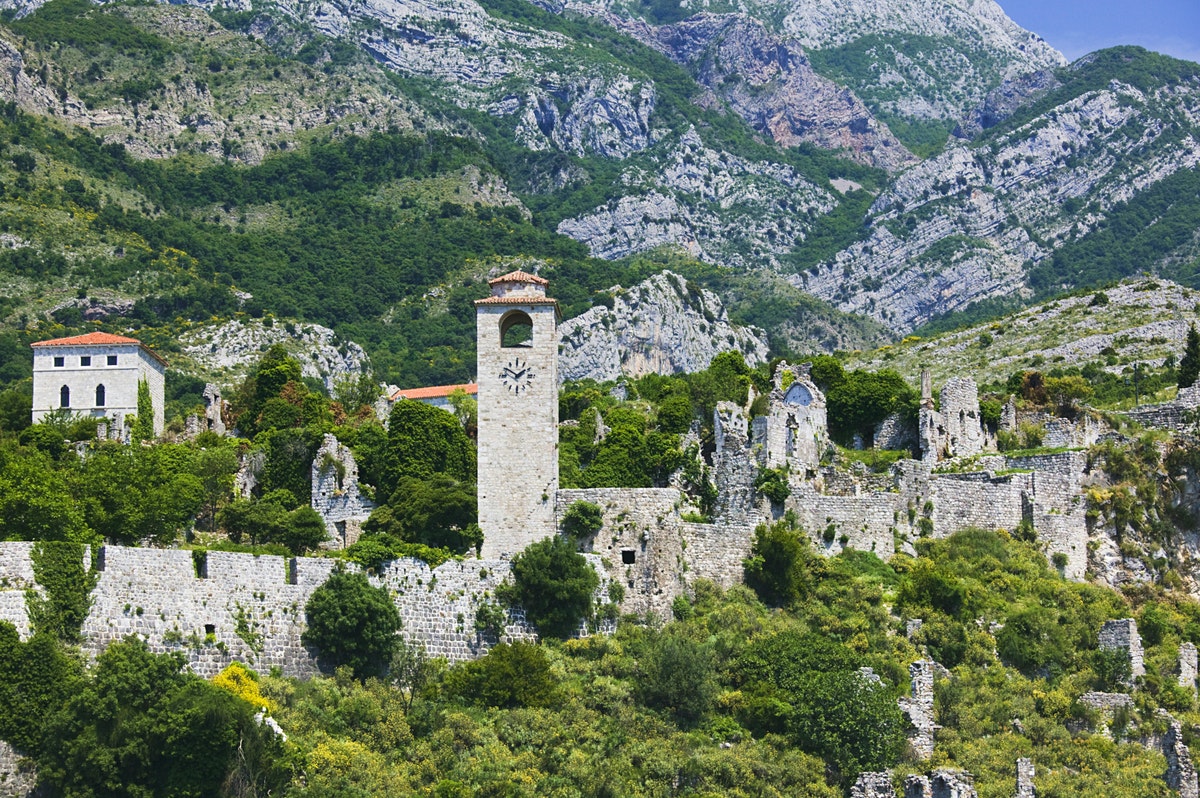 Old Bar, Source: Lonely Planet
• Godinje - Exceptional Rural Heritage of Shkodra Lake
The book "Godinje" presents the research carried out within the workshop of architecture students in the village of Godinje on Skadar Lake.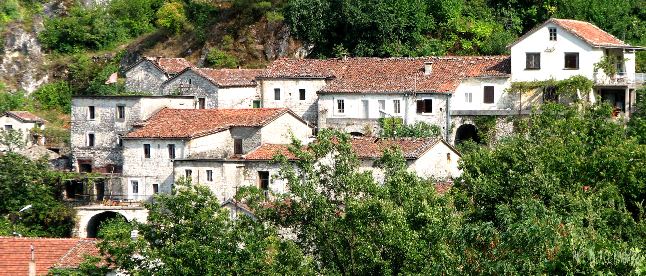 Godinje, Source: outdoorandmore.me
• World War II Monuments in Montenegro
The book "World War II Monuments in Montenegro" is intended as a guide to this valuable segment of Montenegrin and regional cultural heritage. It presents 11 monuments with a particular emphasis on five that have already been recognized at local and international levels (Dola, Trebjesa, Barutana, Jasikovac, Memorial House in Kolasin). The book aims to identify monuments dedicated to World War II, their recognition and affirmation as an essential segment of the entire cultural heritage of Montenegro, and thus their promotion as a broader, regional cultural and tourist product, i.e., part of the cultural routes of Southeast Europe.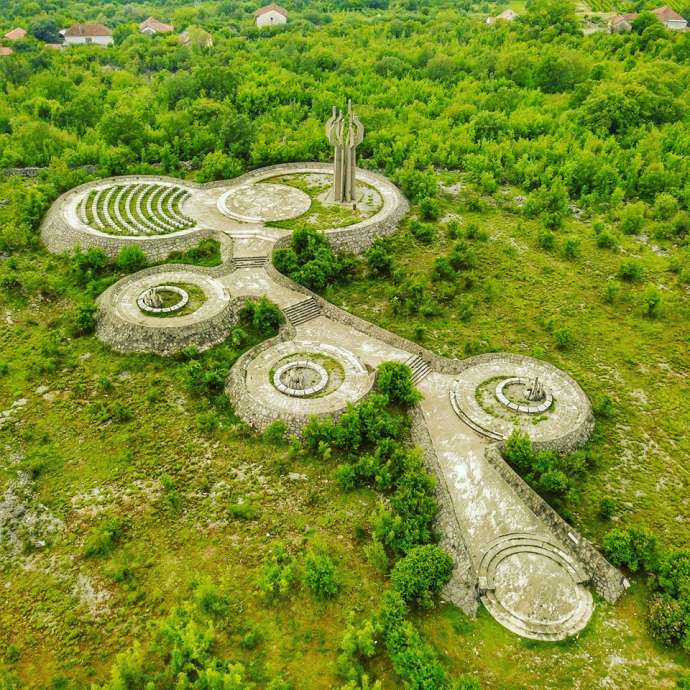 Monument of Fallen Solders, Barutana, Podgorica Photo by Ivan Botica
"We have produced four publications in English. The idea is to be available to tourist representatives and tourists themselves in discovering the rich heritage of our country, "explained Aleksandra Kapetanović.
In addition to the printed editions, which will be partly available for free sale, these publications will soon be available online on the project website: www.culturalroutes.com.