1. The opening of the 5-star Chedi Lustica Bay in July is Phase One of an incredible 7 million m2 transformation of the Lustica peninsula, a very exciting opportunity for you. Tell us how you got involved and what were the driving factors which made you accept the position.
The sheer scope of Lustica Bay, 7 Million sqm, a total investment of 1.1 billion EUR, 7 hotels, world-class amenities in the hotspot of European luxury hospitality, Montenegro. Who in their right mind would not be inclined to find that attractive? I was approached last year if I would imagine joining and was hooked by this project immediately. The recruitment and onboarding process was one of a kind. It is one of the greater challenges in my professional career to be heading The Chedi as our landmark hotel opening and to participate in creating an entire destination that will change the landscape while still respecting its origin, Luštica Bay.
2. This is the first Chedi hotel in the region. Tell our readers a little about the Chedi brand and what makes it special.
The Chedi is part of GHM. Each of the GHM hotels and resorts features elegant and contemporary designs interpreted with respect for the indigenous culture, rich history and unique surroundings. Authenticity is key to every GHM guest experience, from the refined grandeur of the architecture to the respectful intimacy of addressing our guests by name; GHM truly is a style to remember. The Chedi is influenced by an Asian hospitality culture and delivers unforgettable guest experiences on a personal level South East Europe has not seen before. Check out our sister hotel The Chedi Andermatt here and you will understand what I mean. The Chedi will bring an authentic, yet different style to the region….and I repeat it will be a style to remember.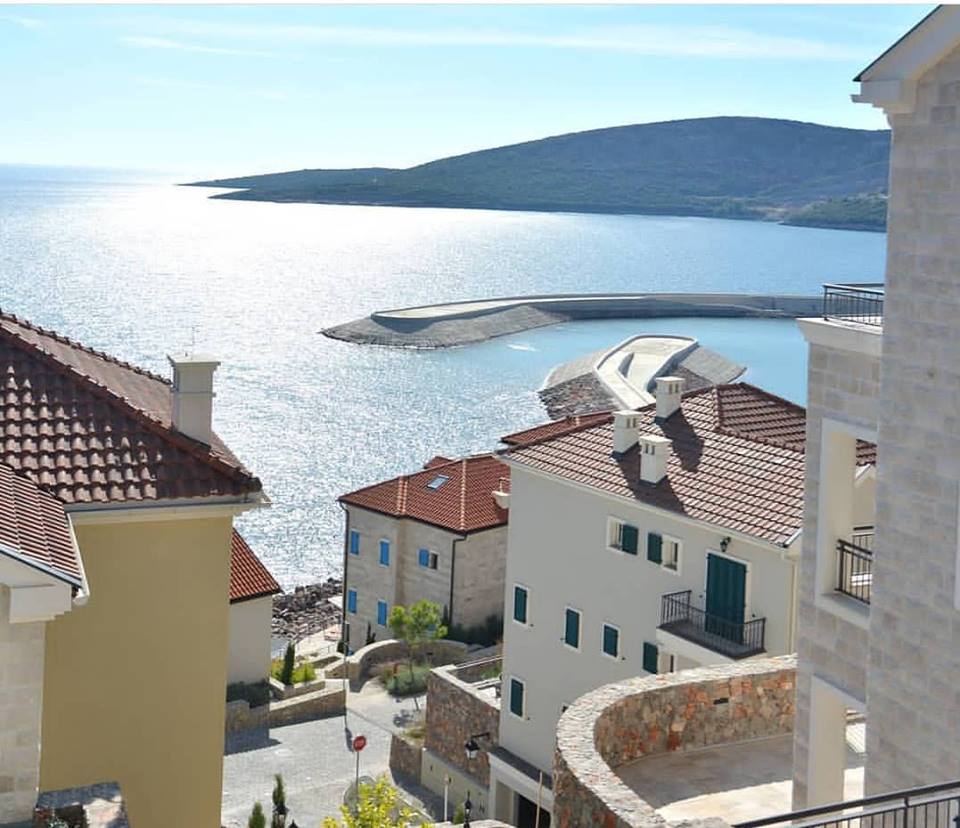 3. The hotel opening is set for July 15. How is progress?
Simply put: as planned. We shall be able to finish the rooms by mid-June to then focus on the final touches of public areas and the surroundings. Lustica Development, together with our key partner Besix, are doing an amazing job at the construction site. The amount of effort put into thorough planning and coordinating resources is the best I have ever seen. See the progress for yourself here:
5. The Chedi Lustica Bay is only part of a 1.1 billion euro investment, which will include 7 hotels, two marinas, a golf course and an entire village. Presumably, this is one of the biggest challenges of your career. Where do you see the greatest challenges ahead?
The great challenge is the greatest honour. We are not only talking about a hotel opening here but creating the most sought-after destination in the region - and this does not end with the touristic aspect of it. The goal is to build a community, to build an environment which caters for everyday needs to a high-end standard. "Life in the Mediterranean as it should be", that is not only a slogan, but our daily mission. We are working hard and passionate, combining forces and knowledge in every department, let it be The Chedi or in our Development company, to ensure our mission is met and our goal in sight. To create a full serviced community with a marina, retail, golf course and hotels is a spectacular endeavour which offers many opportunities to be creative and one never stops learning. The most important part of it all is that we also support the local Montenegrin suppliers, local employment which allows us to become an integral part of Montenegro to join forces as a destination within a destination.
6. Ten years ago, Montenegro was relatively unknown as a tourist destination. How do you think it ranks now on the luxury tourism map, and tell us a little about the potential?
Montenegro is a rising star on the luxury tourism level. The pioneering Porto Montenegro with The Regent, Dukley in Budva, Amman in Sv.Stefan, One&Only to be opened in Portonovi, Oberoi to be opened at the lakeside. We are talking exclusively high-end products here. Kudos to the Montenegrin government for having created a business environment that made all of us coming to this beautiful raw diamond. There is still a lot to do, in particular when it comes to infrastructure – we recently have taken part in a meeting with Lufthansa route & network development to discuss the possibility of direct flights all year round from German-speaking hubs (Frankfurt, Munich, Vienna) to Tivat. This would not only open up new markets but support our efforts to improve connectivity and promoting our destination as an all-year-around place to be. Montenegro is more than just sun and beach. It is rich in culture, has beautiful mountains inviting you to ski and surprises as a wild beauty at any given time of the year.
7. You have been in Montenegro a few months now. How has the reality differed from your preconceptions?
I had expected a beautiful countryside. But boy, was I wrong. Montenegro truly is a hidden gem in the heart of the Mediterranean. It seems that the forces of nature have chosen our small country as their playground, resulting into the wild beauty Montenegro is so rightly promoting itself as. The laid-back mentality of the Montenegrins is surely helping to create this special cosy feeling in anything you want to do. It is just so different, yet familiar to us Europeans. But it seems we never thought it through. The Montenegrins managed it religiously. Every turn has a different and better vista, every village a different vibe, both sunsets and sunrises are spectacular; it's a daily discovery.
8. And finally, tell us about your favourite spots in Montenegro that you have come across in your few months here. Any spots you recommend off the beaten track?
Lake Skadar is impressive, shaped like a dolphin and not yet known in the world. It is actually the largest lake in South Eastern Europe and borders with Albania. The landscape and its beauty strike me in many ways. The mountains around Dormitor and Zabljak and of course the canyon are memorable and for those that enjoy more extreme sports, the Tara river rafting, hiking and mountain climbing are unique experiences. For luxury yachting or sailing there is always the marina. Too much to mention and too much to do for one visit alone.
And it is all easily explored as a day trip from Luštica, which shows once again how convenient it is to choose The Chedi as your future Montenegrin hub to explore this country and its fascinating nature.