25 May 2019 - An increasingly popular local event P(i)jat od žućenice (English: Dandelion Dish), which is the most popular program organized within Žućenica Fest (English: The Dandelion Fest) will be held on June 1, 2019, at the Pine Promenade in Tivat. The number of exhibitors who participate in the event is increasing each year, so there are usually over 250 dandelion dishes presented during this traditional manifestation!
The head organizer of the Žućenica fest is the Women's Organization of Tivat while the technical and financial support is provided by the Tourist Organization of Tivat, Radio Tivat and the Municipality of Tivat, which is the sponsor of the Festival.
City orchestra of Tivat will open this year's festival with a mini-concert that will start at 7 pm, and the musical segment of the program will continue with the performance of the regional star Ana Kokić, who will step on stage at 8:30 pm.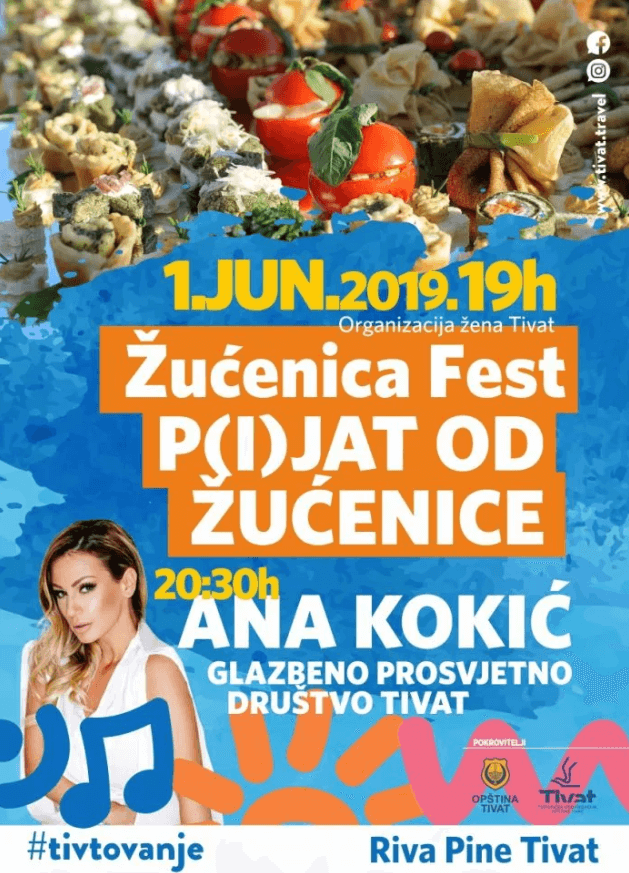 This year's P(i)jat od žućenice will gather 19 cooking teams with more than 150 chefs ready to showcase their cooking skills and to prepare various types of dishes with the common garden plants dandelions. The dishes will include pies, rolls, salads, various types of meat and vegetables prepared with dandelions and greens.
With colorful and delicious dishes made from dandelion, this festival easily grabs the attention of locals and tourists, and the mastery is probably best described by the fact that all of the specialties get eaten very soon after they're exhibited.
The list of the Festival's exhibitors will include NGO Kolo srpskih sestara from Tivat, Women's Organization of Risan, NGO Harlekin from Donja Lastva, Women's Organization of Budva, Secondary and High Trading School Sergije Stanić from Podgorica, NGO Fešta from Baošići, NGO Ruke from Herceg Novi, NGO Bokobran, Women's Democratic Party Forum from Tivat, Kavačka alla maka, Bokeški Forum, Secondary School Mladost Tivat, Elementary School Drago Milović from Tivat, Vodena kočija, Association of Tivat Caterers, Bokeški izrazi Kotor and Gourmet Shop Batričević Njeguši. In addition to local exhibitors, the Festival will also host a team of chefs from the Polish town of Skočová, led by the famous chef Wiecho Wroblewski.
The Tourist Organization of Tivat has posted an official invitation to all interested parties to come and enjoy the outstanding traditional delicacies and musical part of the program.