22 February 2019 -The "Belle Adriatique" cruiser was the first to bring guests to Bar this year, marking the beginning of the cruising season in Bar. Tourist Organisation Bar, Barska plovidba, as well as the Cluster of tourism and creative industries, organized a joint traditional welcome for guests from the cruiser.
Director of the TO Bar, Emil Kukalj, said that he was satisfied with the early start of the cruising season, compared to the start of the previous seasons. "We are very satisfied with the fact that today we will host a significant number of tourists who will visit Bar, above all Stari Bar and the Old Olive," Kukalj said.
The TO Bar representative said they expect the arrival of about 27 ships, which, according to the report, is a significant figure for Bar. Namely, they also stated that the number of cruisers who visit Bar is increasing from year to year.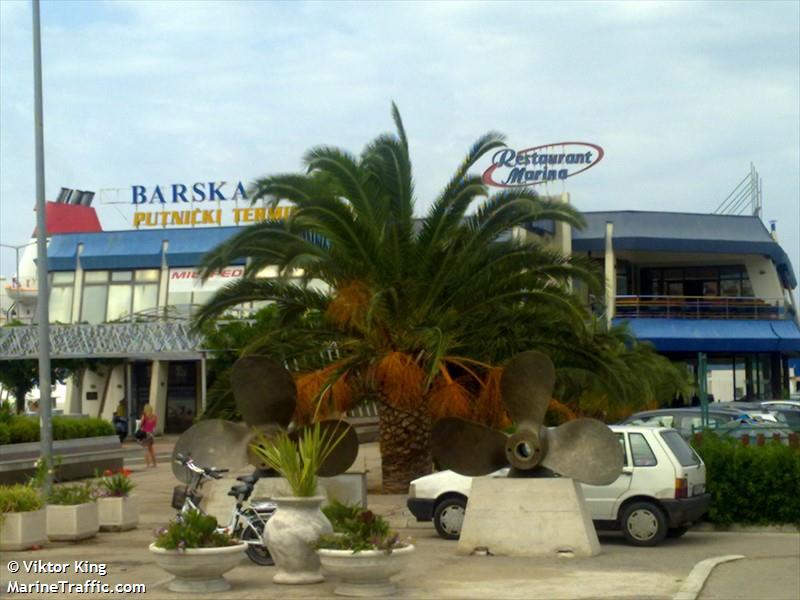 "Today, the first cruiser owned by a French company came to the port. The specificity of this first cruiser that arrived today at the port of Bar is exactly the date of its arrival, i.e. the ship arrived in the winter period, which is a rarity," said the Director of the Department for Passenger and Goods Traffic of Barska plovidba Sanja Tomašević. She pointed out that, according to schedule, the same cruiser will arrive in Bar eight more times this season.
Tourists from "Belle Adriatique" cruiser were presented with souvenirs and gastronomic delicacies.
Olja Fatić, President of the Tourism Cluster, pointed out that the goal of the grand welcome of tourists who come to Bar is to present the tourism offer of Bar and Montenegro in a different manner. "Our cluster includes 15 active exhibitors dealing with handicrafts, such as olive oil, other olive products, goat milk products, soaps, decorative items and many others," Fatić said.
The owner of the agency Ave turs Biljana Dabić pointed out that this is the first year in which the cruising season opens in the winter period and will last until the half of October. She believes that in 2019 the cruising season will be record-breaking by the number of cruisers arriving, and by the number of guests as well.
It has been announced that more than 25,000 cruiser tourists will arrive in Bar within this season. "We do not expect benefits within the first year. Still, if you just consider that 25,000 people are coming to Bar, their potential satisfaction and happiness with their journey mean a lot. Their positive experience will mean that on the tourist map of the world, Bar will be presented to hundreds of thousands of people throughout the world, "said Dabić.