18 February 2019 - Souvenir and Eco-Food Fair, as a segment of the 50th Mimosa Festival program, will be held from February 22 to 24 at Hotel "Vojvodina". The event is organised by Public Cultural Institution Herceg Fest and the Secretariat for Utility Activities and Ecology of the Municipality of Herceg Novi.
This compact two-day trade fair provides visitors with the opportunity to meet the leading suppliers of souvenirs and recreational products, as well as other market players. Excellent masterpieces of art and great samples of creativity are to be exhibited in the exhibition that ranges from souvenirs and handmade decorative items to various types of delicious eco-friendly food.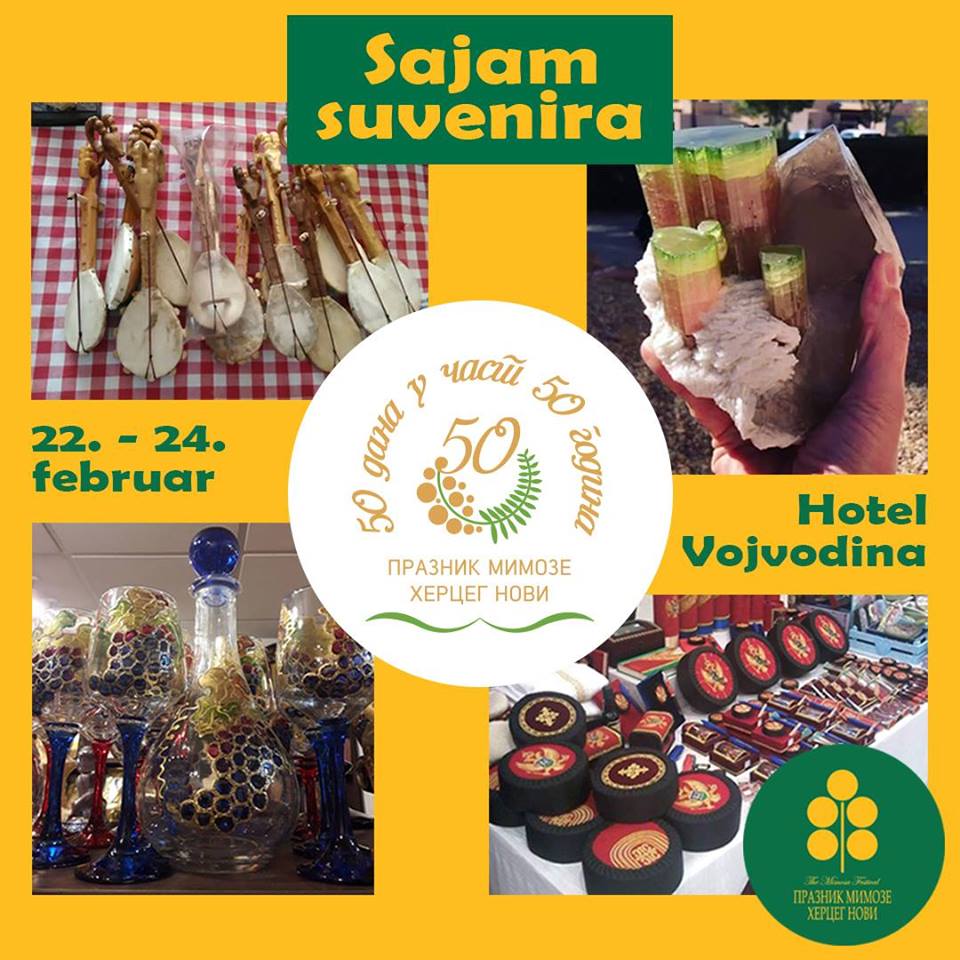 The fair will gather 54 registered exhibitors from Montenegro, Serbia, Croatia, Bosnia and Herzegovina, Macedonia and Albania.
Visitors of the fair will be able to learn more about handmade products, old crafts and domestic production - from Montenegrin national instruments, gusle, jewellery and embroidery, to crystals, wood and glass items, natural cosmetic products, teas, products of olives and honey.
The Souvenir and Eco-Food Fair is of great importance for everyone working in the souvenir industry as is the place to be for the latest souvenir and eco-food industry news, products and trends. Entry to the fair is free of charge!
Local exhibitors are excited that they can show a wide range of beautiful items from Montenegro and bring together the cold North and the warm South of the country. The fair aims to stimulate creativity and design of new souvenirs, promote souvenirs producers and producers of eco-friendly food and encourage the entrepreneurship in this field.
During the Fair, the workshop for the youngest will be organised, in cooperation with the Elementary school "Dašo Pavičić".
The official opening of the fair is scheduled for Friday, February 22 at 11 am. The working hours of the Fair are from 9 am to 7 pm.