16 February 2019 - On Wednesday, February 20, Cultural and Information Centre "Budo Tomović" will host the exhibition " Montenegrin Film Poster ", which represents a segment of the collection of the author, Momir Matović. The event will take place in the exhibition hall of the Cultural Centre in Podgorica at 7 pm.
The exhibition will be opened by Jovan Nikitović, culture editor in the daily newspaper "Pobjeda" and will last until March 4.
In every film production, special attention is devoted to the creation of the concept of a film poster, which, as a propaganda-advertising medium, creates a recognizable visual indeterminacy for a potential audience. Film Poster has the mission to introduce the audience to the film work they have yet to see in the most sublime way. At the Montenegrin Film Poster exhibition, visitors will be able to see 41 film posters, chosen by the author of the exhibition, Momir Matović.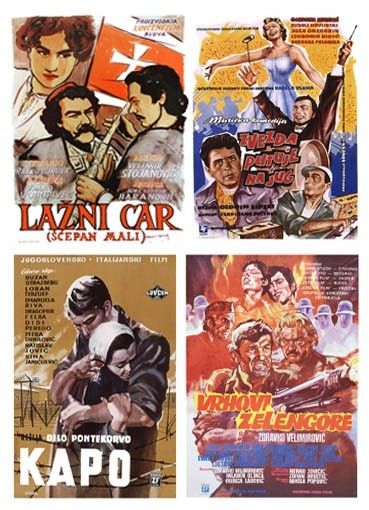 Montenegrin Film Poster provides information on the level of general and commercial culture from one period of Montenegrin cultural heritage. All exhibits in this monograph are mostly a part of a unique original collection of the director Momir Matović.
The author of the exhibition, Momir Matović, is a recognized Montenegrin director, film cameraman and art photographer. He was born in Titograd in 1951. He graduated from the Faculty of Dramatic Arts in Belgrade at the Department of Film Camera. He is the author of numerous short and feature-length documentaries.
He has won many national and international awards and prizes. His film creations include: Obala života, Metri života, Kao i sjutra, Crvena linija kuće Ujkić, Noć duga 68 godina, Posljednja bioskopska predstava, Ja znam kako, Žica života, (Po)rađanje jedne nacije, Prva i posljednji, Opstajanje…duh…dah, Ram za sliku moga zavičaja, Mi pravimo žive slike, Sa osmjehom već 50 godina, and many others.
Momir Matović lives and works in Podgorica.