25 January 2019 - Hotel Regent Porto Montenegro has recently claimed the Best Conference and Meeting Resort Hotel Award at the Conventa 2019 in Slovenia.
The 11th Conventa (2019), an international conference dedicated to the future of MICE (Meetings, Incentives, Conferences and Exhibitions) and travel marketing, took place on the 23 and 24 of January at the Ljubljana Exhibition and Convention Centre in Ljubljana, Slovenia.
Conventa has become the leading marketplace for the meeting industry of South East and New Europe. The trade show facilitates personal contacts between an international hosted buyer community and the wide choice of meetings supplier businesses from South East Europe.
This year, the conference included more than 400 people holding more than 3300 meetings! Exhibitors came from 15 different countries, while hosted buyers from 44. The meetings were held in Marmorna Hall of the GR – Ljubljana Exhibition and Convention Centre.
Every year, Conventa rewards extraordinary achievements in the "meetings industry". Thus, aside from the meetings, Conventa 2019 included the Meetings Star Award Ceremony, where the winners and finalists among the best meeting destinations, hotels, and convention centres were announced. Since its inception, the Meetings Star Award has become known among the circle of event organisers and in the profession as one of the few that is awarded by established standards and criteria. Kongress magazine and Conventa confers the awards for the best congress destinations, hotels, congress centres and events in New Europe.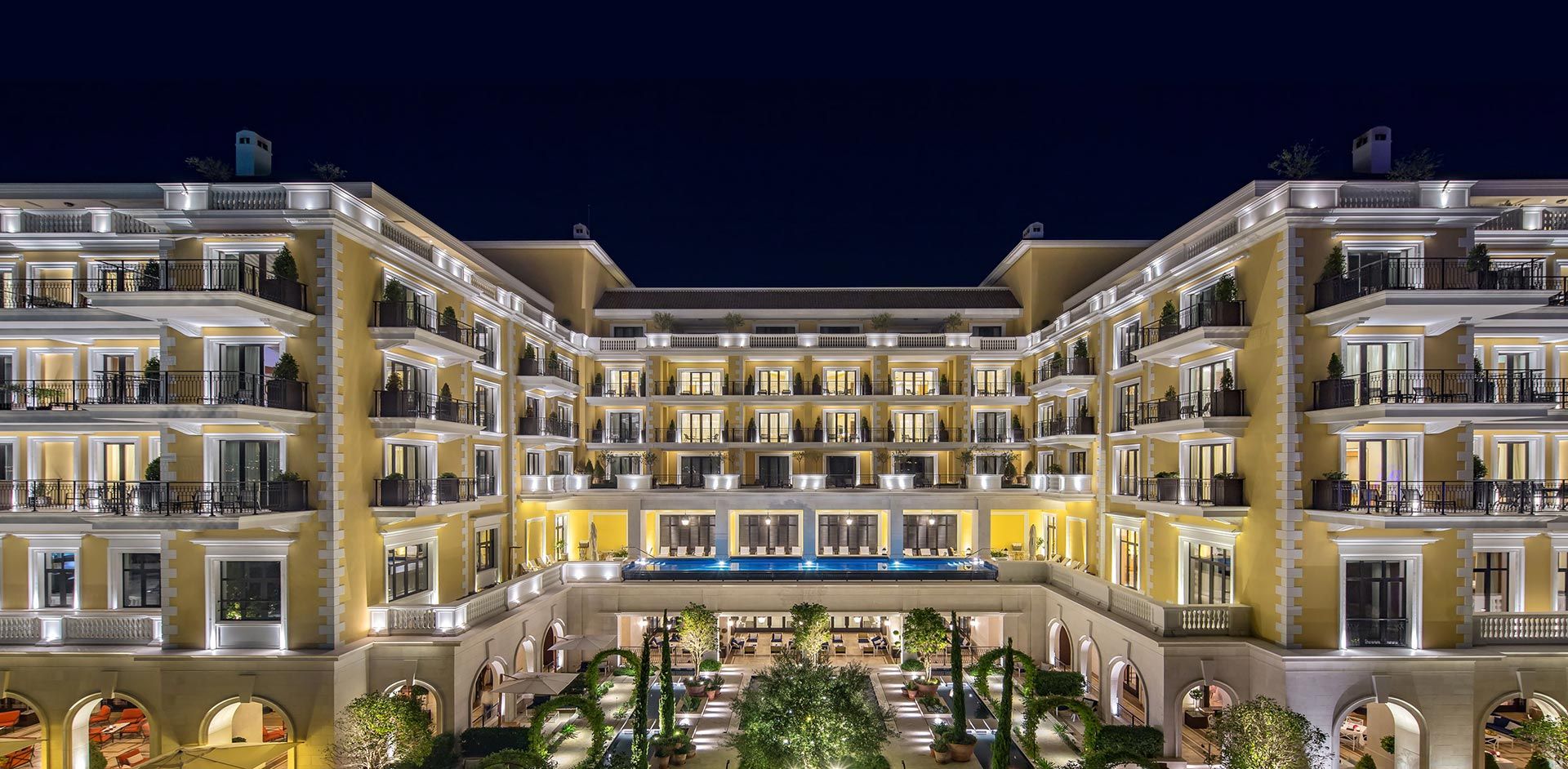 The Best Conference and Meeting Resort Hotel Award went to Regent Porto Montenegro Hotel in Tivat. The Regent Porto Montenegro was awarded by the jury that visited the hotel in 2018 without prior notice.
In the overall score system, the Hotel Regent Porto Montenegro was awarded a rating of 4,96 out of 5 points. The sales director of the hotel Regent Porto Montenegro, Ivan Gajić, received the award on behalf of the hotel.
Regent Porto Montenegro is a beautiful luxury hotel with personal service on the waterfront of the UNESCO protected Bay of Kotor in the heart of Porto Montenegro Village, the glittering residential and glamorous superyacht homeport. The hotel offers a superb choice of event venues. The 250 square meters of function facilities are ideal for events ranging from intimate private dinners to business conferences and weddings. The professional team of the hotel dedicates its attention to every single detail offering impeccable service according to the customers' needs. Providing a perfect meeting spot with special conference packages prepared in advance, full conference and banqueting equipment and sophisticated luxury setting, Hotel Regent Porto Montenegro has proudly claimed its Best Conference and Meeting Resort Hotel Award.