04 January 2019 - Montenegro's rich cultural offer includes a great number of festivals, from small gatherings to regional events which attract numerous tourists from all over Europe. Festivals in Montenegro often gather an impressive amount of international artists who offer an incredible experience and thus contribute to the development of tourism within the country. Many events explore exciting aspects of life and are closely related to a specific region in Montenegro.
The citizens of Montenegro especially enjoy music festivals, which bring together top music artists who strive to enrich the cultural scene within the country, and with the power of will and with a lot of effort, they succeed in making significant and memorable events.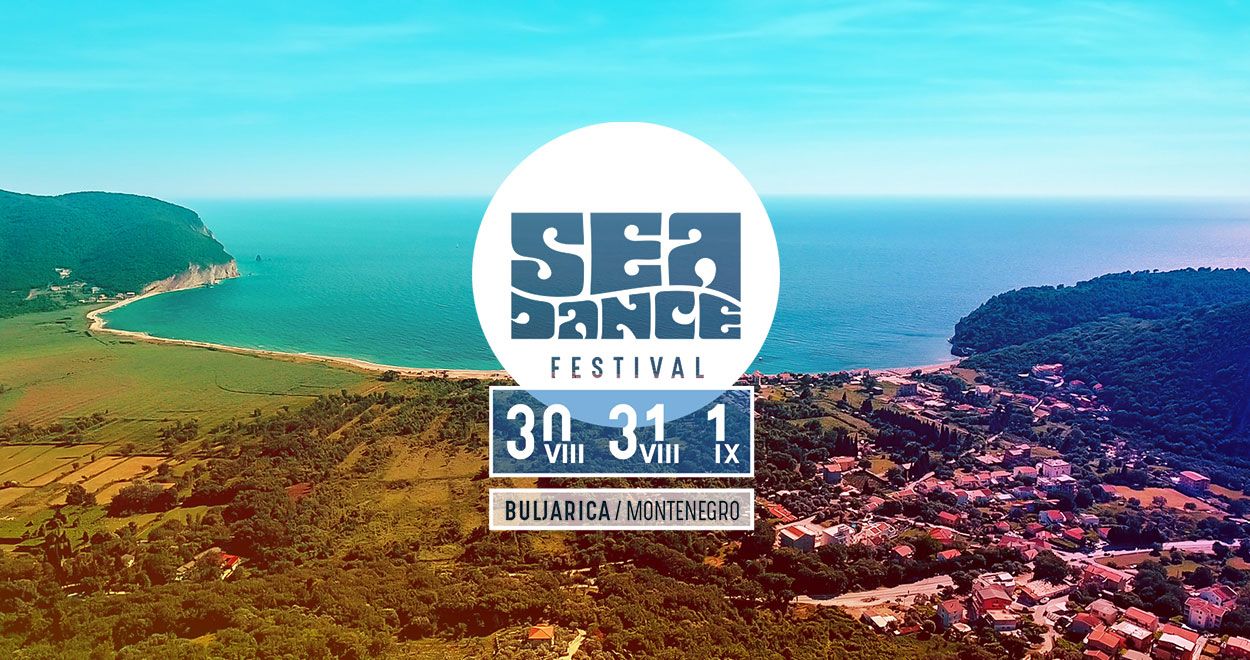 Sea Dance Festival
Sea Dance Festival is a fantastic music festival held at Buljarica beach in Montenegro. It has been held at Jaz beach in Budva since July 2014 until 2017, as a part of the EXIT Adventure, an extension of EXIT Festival. Just after its first edition, Sea Dance festival was officially proclaimed as the "Best Medium-Sized European festival" at the European Festivals Awards, held in Groningen in January 2015. The key stages of the festival include the Main stage with its 30,000-attendee capacity, No Sleep Stage, Reggae Stage, Silent Dance, Latino Stage, Cinema, and CHILL Zone. Dance Paradise Stage was replaced with the No Sleep Stage in 2017. In 2018, Sea Dance Festival took place 30 August–1 September. It was the first time the location of the festival has been changed, moving from Jaz beach to Buljarica in Budva. The headlining acts for Sea Dance 2018 included Chic, Dimitri Vegas & Like Mike, Paul Kalkbrenner, Nina Kraviz, Alice Merton, as well as Bajaga i Instruktori, Bassivity Showcase (Sara Jo etc.), Burak Yeter, Filatov & Karas, Hladno Pivo, Lost Frequencies, Rambo Amadeus, Van Gogh and many more. The overall attendance was 47,000 people in three days.

Lake Fest
Eight years of Lake Fest have shown that Nikšić has a large number of people who want such a primarily musical but also a multicultural festival to be organised within the city. This is another reason for Lake Fest to become a tradition and a segment of interesting event program which Montenegro brings to its citizens but also all the visitors from the region and other parts of Europe. The tradition of rock and roll as well as other related music styles are extensive in Nikšić and provides an additional reason for the domestic audience to know how to recognise a quality manifestation. Lake Festi is organised near Lake Krupac, which adds to the overall atmosphere within the event. The 2018 Lake Fest lasted four days, from 9th–12th August 2018. The leading artists included Rudolf, Barbara Munjas, Orthodox Celts, Perper, Zoster, Ritam Nereda, Iskaz, Atomsko Sklonište, Van Gogh, Goblini, Chiapas – Rage Against The Machine Tribute, Punkreas, Bubnjivi, Helem Nejse, Vlatko Stefanovski Trio, Dst, Marčelo And The Prodigy Tribute.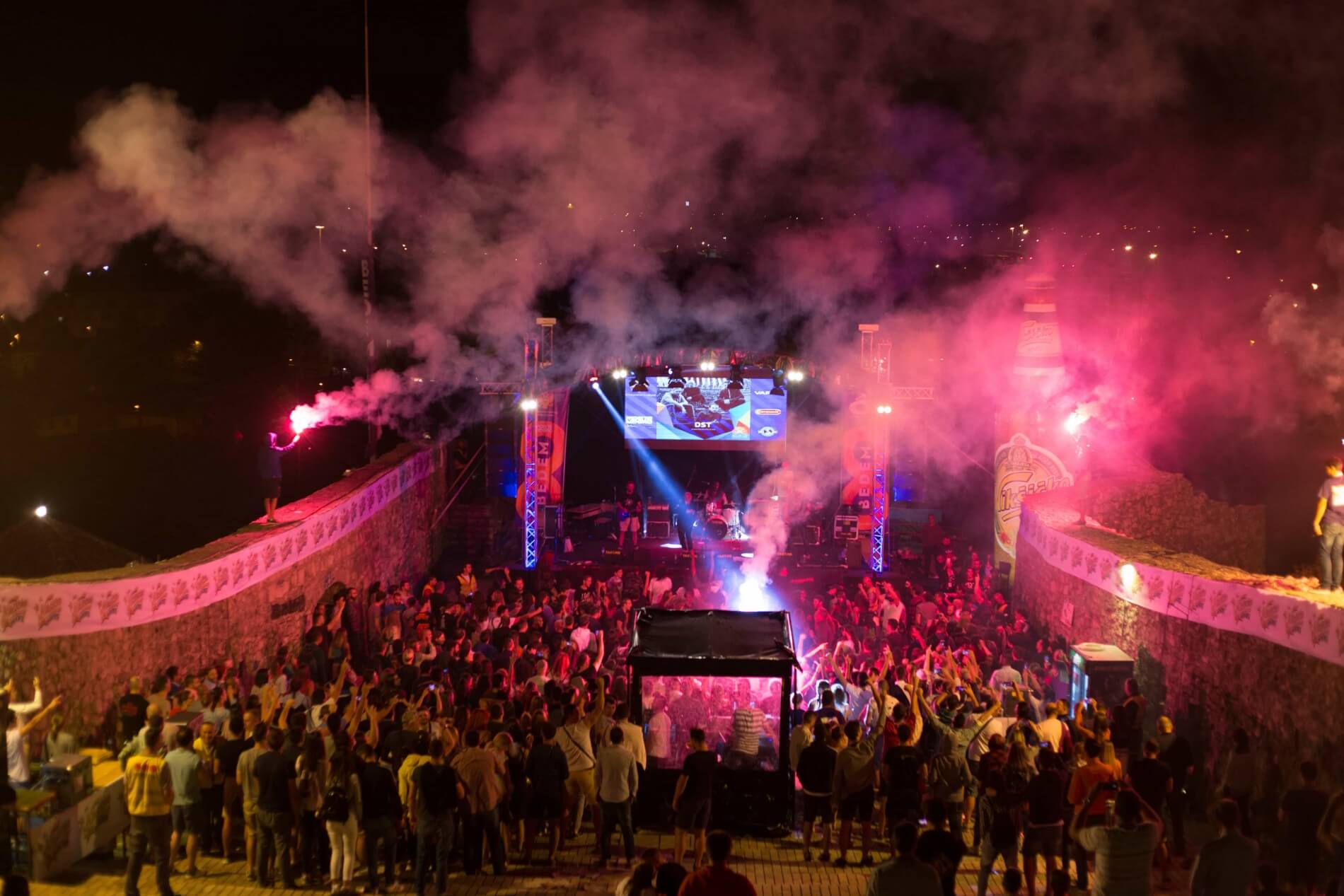 Bedem Fest
Bedem fest is a traditional musical event that takes place at the Nikšić fortress Bedem, after which the festival was named. The festival was created with the enthusiasm and energy of Petar Šundić, who began with the mission of gathering Nikšić's musicians of different generations with the main idea to create a tribute to the band EKV. The phenomenon worthy of attention and respect is the fact that at Bedem fest most bands and musicians perform without fee and thus contribute to the affirmation of the festival. Thanks to the resulting synergy, the Bedem fest is authentic and special. This year's edition of the festival was marked by Masimo Savić, Beogradski Sindikat, Zorica Kondža, Kaliopi, Melau bend, Obojeni program, Sowas, Električni orgazam, and many others.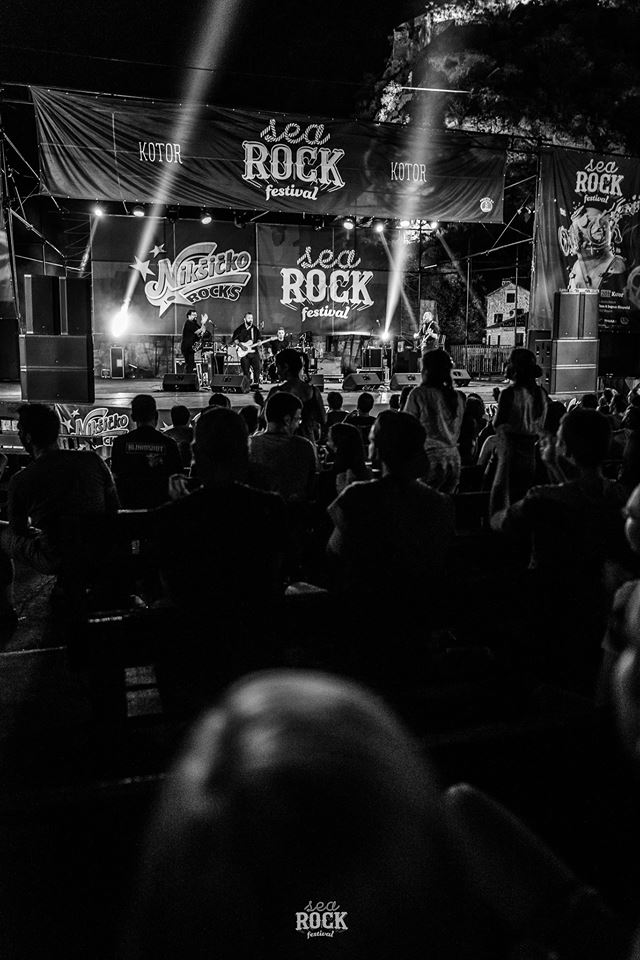 Sea Rock Festival
Sea Rock Festival was first organized by a small group of enthusiastic young people from Bay of Kotor region with no significant financial support. Sea Rock is a unique opportunity for the people of Montenegro and neighboring countries to enjoy live performances of some of the most important alternative rock bands from all over the world on the open-air stage surrounded by stone walls of the amazing ancient town of Kotor. Every technical detail of the festival is carefully planned and thought of, and it is a unique and enjoyable experience being on or off stage for everyone, artists, and visitors. In 2018, the SeaRock Festival was held for the eighth time, and performers at this year's edition were American Sun Kil Moon, Strand Of Oaks, American Howe Gelb, Billie Joan, Tourists, Baobab and On Tour.
City Groove Festival
City Groove Festival is held at the Small Sports Stadium in Podgorica. This year the fourth edition of the festival managed to attract more festival tourists due to the great music stars that performed on City Grove. The festival has defined its format as an international manifestation that the Capital records on the map of world music attractions. In 2017, City Groove Festival was declared the best event within the Capital at the manifestation "The Best in Tourism and Catering" organized by Tourist Organisation of Podgorica. The list of artists that performed in 2018 includes Dario Nunez, The Cube Guys, Josipa Lisac, Vatra and Simple Minds.