21 December 2018 - The Fifth New Year's Fair of Local Products was officially opened on December 21st at the Sports Centre in Nikšić.
Nearly 250 producers from Nikšić and other Montenegrin municipalities, as well as from the region, are exhibiting their products at this economic-tourist event, established four years ago as a local product fair.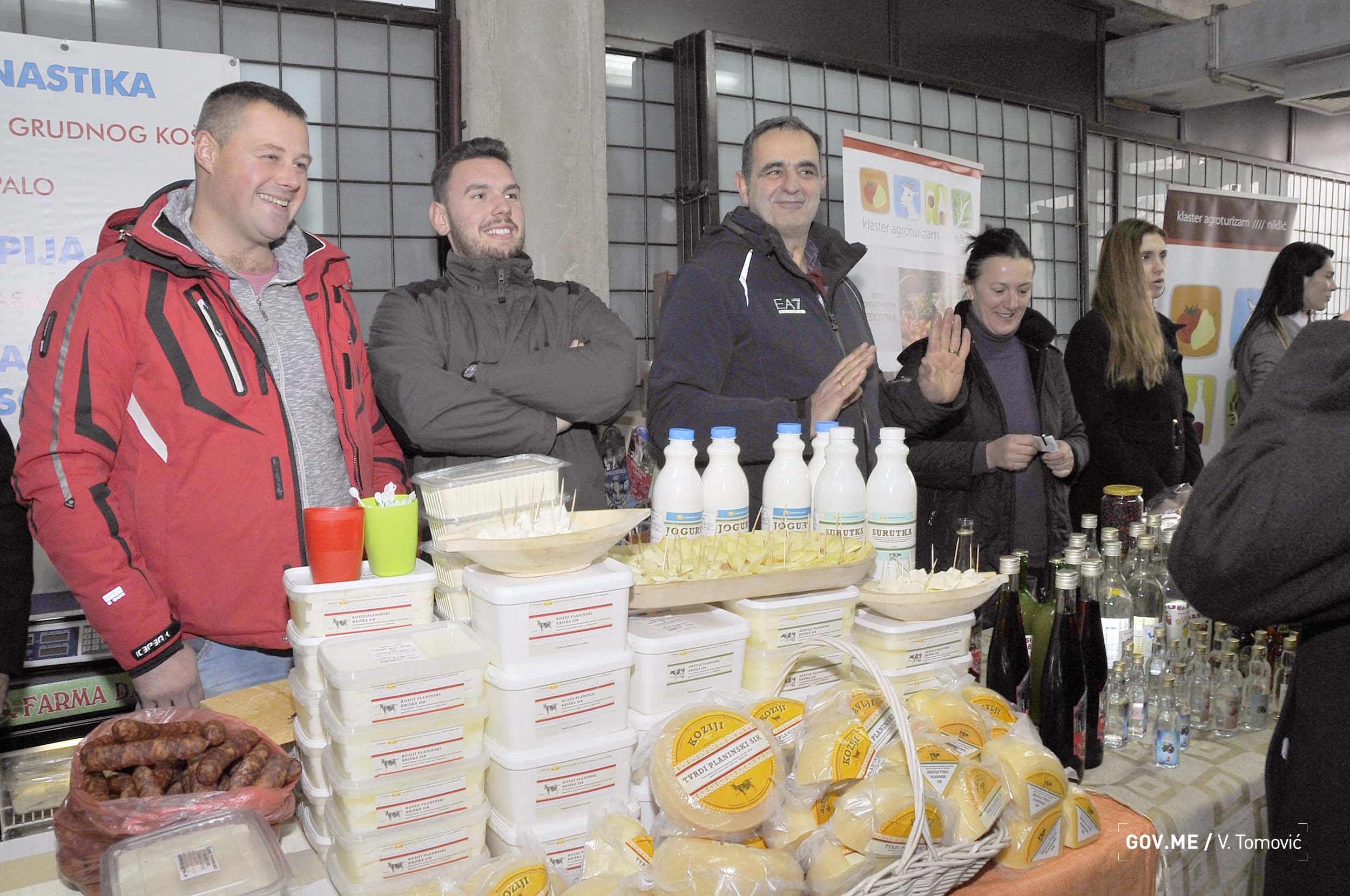 The fair has justified the expectations of the organizers in a relatively short period because it is obviously becoming one of the official brands of the city of Nikšić and an event that delights both the exhibitors and visitors. This event is an exceptional opportunity for the promotion of food products, healthy lifestyle, artisan work, and artwork, as well as for the encouragement of fellow citizens to buy local products. The exhibitors of the fair prepare themselves several months ahead of the event to make sure they offer the best and highest quality products to the visitors.
The Fair of Local Products also offers an excellent opportunity for establishing new contacts, exchange of information and knowledge about the latest trends in production and consumption, as well as a chance for the producers to promote their own business efficiently.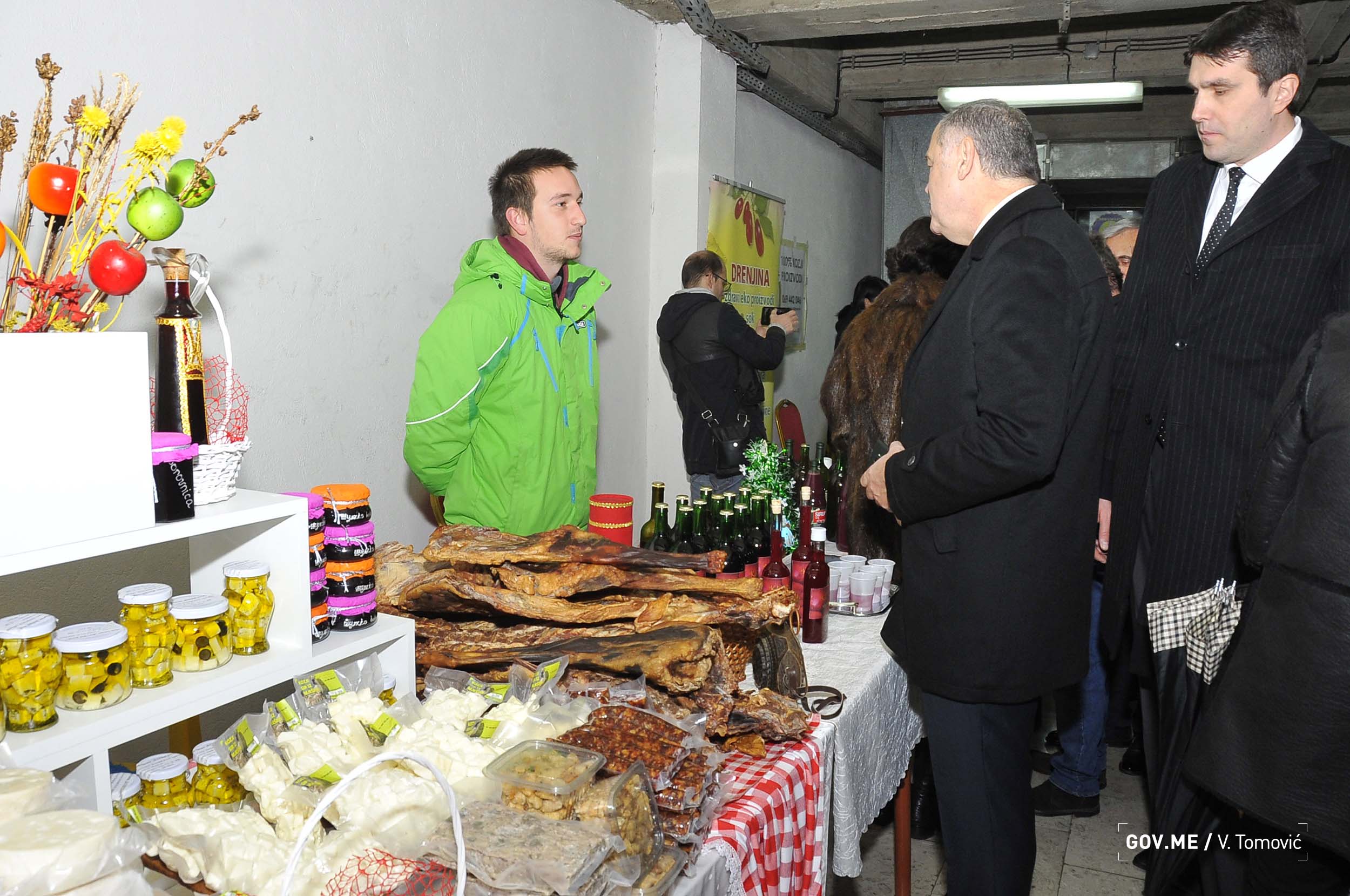 This year, the exhibitors offer large quantities of various products, from food products such as homemade liqueurs, honey, juices, sweet, brandy and balsam, goat and cow milk products, traditional Montenegrin prosciutto, to various handicrafts that can serve as souvenirs or gifts - embroidered trousers, socks, etc.
Deputy Prime Minister and Minister of Agriculture and Rural Development, Milutin Simović, who opened the fair in Nikšić, said that the achieved results in the agricultural sector are the best confirmation that the opportunities for a successful business in this sector are becoming more and more apparent and accessible.
The Local Product Fair is organized by the Municipality of Nikšić, with the support of the Ministry of Agriculture and Rural Development, Entrepreneurship and Innovation Centre Tehnopolis and NGO "Rural Development Network". This year's partner of the Fair is the Municipality of Bijelo Polje that supported the participation of producers from the city.
New Year's Fair of Local Products will be held from December 21 to 23, 2018.