17 December 2018 - Charming and beautiful, Kotor is especially gorgeous during the end-of-year festivities. Kotor's streets and citadel are embellished with lights and magnificent decorations that all locals and tourists can enjoy during the holidays.
This year's refined Christmas decorations throughout Kotor caught the eye of the city's public. Inspired by the holiday's spirit, the representatives of the local government paid particular attention to details, and their creativity contributed to the Christmas atmosphere within the city.
Creative interpretation of the holiday symbols that lit up Kotor includes: Christmas presents, luminous arches, tunnels, cross street decorations, Christmas bells, colorful bows, Christmas tree balls, Snowmen and, of course, a giant Christmas tree. Still, the culmination of all Kotor lights and decorations is, without a doubt, the light curtain that covered the Citadel. This breath-taking landscape that looks even more elegant in the evening hours is definitely a place to admire.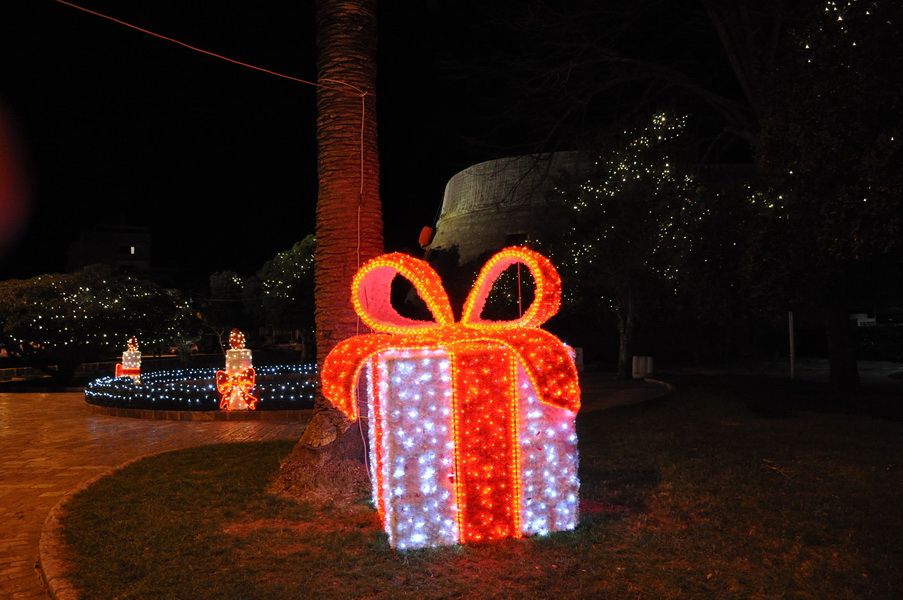 If you're looking to spend your holiday in Kotor, not only can you enjoy a special Christmas atmosphere, but the rich New Year program can also entertain you with many concerts by renowned performers from the region. In fact, the New Year's Eve celebration in Kotor is organized as a so called "Kotor Evening" which includes a program for the youngest – Children New Year's Eve, followed by entertainment by numerous local performers and guests. For the New Year's Eve and the first night in 2019, Kotor returns to its true, rock image and within the Rock New Year program, brings the most significant bands of the EX-YU rock scene of today. On December 31, the audience will have the opportunity to enjoy the performances of Damir Urban, Darko Rundek, Bombaj Press and M.O.R.T. On January 1, and the program continues with the sounds of Four Blues Driver, followed by Galija, Psihomodo pop and Autogeni trening.
Rich New Year celebration program offer goes beyond Kotor. Looking for information on entertainment programs along Montenegrin coast? We've got you covered.