06 December 2018 - The National Tourism Organisation of Montenegro is dedicated to the promotion of Montenegro's winter tourism offer. In this respect, this year the organisation is also focused on development within the country and countries of the region, which are Montenegro's target markets when this segment of the offer is in question. In anticipation of the winter season, NTO of Montenegro will present the offer for the New Year's holidays and the winter season in Belgrade to the most important media from the Serbian market. This presentation will be held on December 7th, and the Montenegrin representatives will organise an all-day promotional event for visitors of the shopping centre "Big Fashion Shopping Centre" on Saturday, December 8th, which will include rich entertainment program, gifts, and animation for the youngest. NTO will invite guests from Serbia to enter the New Year 2019 enjoying the events, dinners, and parties with the music of the most popular singers and groups of the region, both in town squares and hotels and discotheques on the coast and north of Montenegro.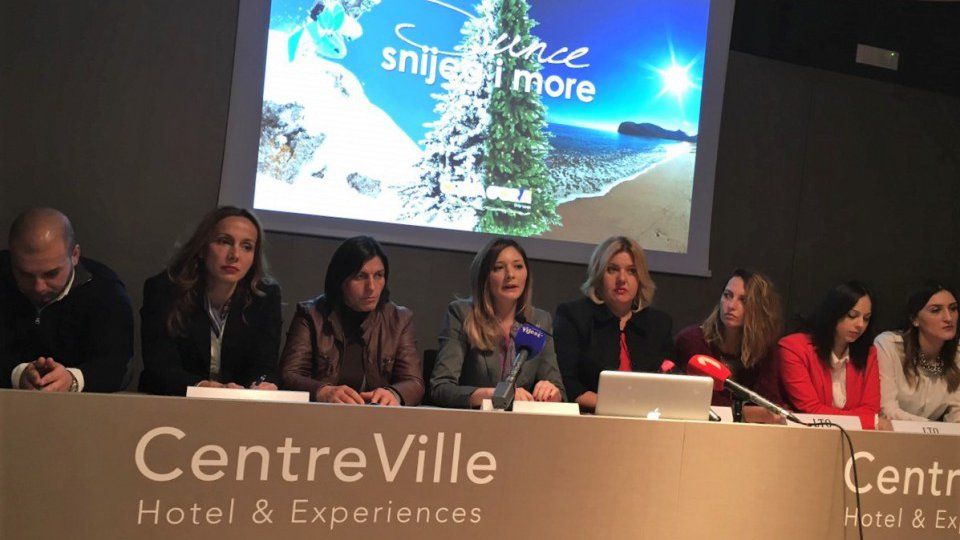 After multiple presentations in Belgrade, similar promotional events will be organised in Albania, Croatia, and Bosnia and Herzegovina. As in the previous years, the presentations will be organized in Sarajevo, Tirana, Dubrovnik, and Trebinje in cooperation with local tourism organisations and local businesspeople. Montenegrin offer will be also presented through PR activities, online promotion through the official portal, social networks, through "outdoor" campaigns - placing billboards at the most beautiful locations of major cities in the country and the region.
Representatives of NTO expect that Montenegro will, based on a program that is already prepared, justify the epithet of a destination that is most recognizable in the region after the New Year's Eve. You can read about the New Year's Events on the Montenegrin coast here. The rich offer for the holidays is prepared for the northern cities of the country as well. NTO is expecting great interest in the offer and prices of ski centres that are increasingly visited by tourists during the winter season, as well as for the costs of New Year's arrangements in hotels on the coast. Montenegro is entering the winter season with optimistic expectations based on the readiness of mountain tourist centres, new exclusive, luxurious hotels, rich festive programs along the Montenegrin coast and already significant confirmed booking.