04 December 2018 - Montenegro can genuinely be proud of its beautiful 293 km long coast with 73 km of sand, pebble, and rocky beaches spread over 117 locations. Each summer season, beaches attract numerous tourists from all over the world to Montenegro. Having clean and beautifully arranged beaches have been recognized as a necessity by the Montenegrin Government, so The Public Enterprise for Coastal Zone of Montenegro decided to make an effort to improve beach appearance and positively affect the tourist offer of the country during the summer.
As announced from the Coastal Zone Management Company, as of next summer season, Montenegrin beaches will have a new, unique look when it comes to beach equipment that will be more appealing to tourists from the country and guests from abroad. Achieving a beautiful looking coast should contribute to an increase in satisfaction with tourists who travel to Montenegro for the summer holidays.
The Local News Station RTV Budva recently interviewed Blažo Rađenović, the director of the Limited Liability Company "Mediteran reklame" (English: "Mediterranean Advertising") on the subject, and he explained that the new decision that will soon be made and the three-year plan proposal would introduce new regulations when it comes to beach advertising. He justified the recent agenda with the unsightly multicolor picture of Montenegrin beaches, where umbrellas, sunbeds, and cabins are used for commercial purposes, and they do not reflect the beauty of the country's coastal area.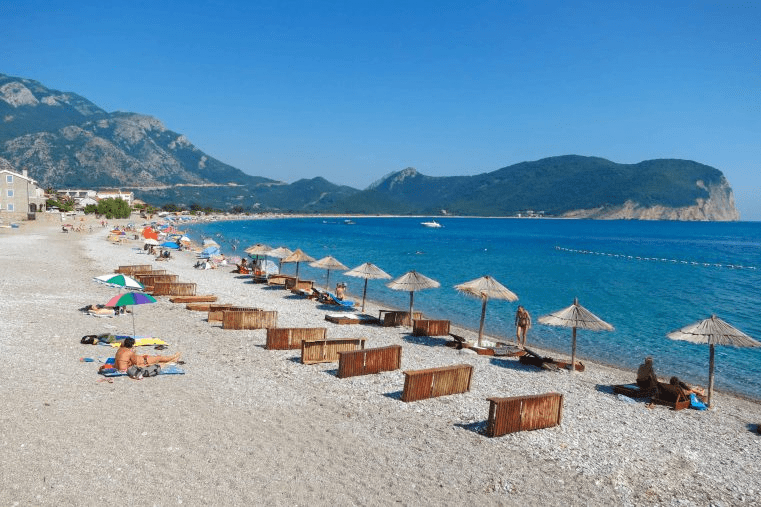 According to Rađenović, The Public Enterprise for Coastal Zone of Montenegro will create new coastal area regulations in the following period, so that all beaches have their unique appearance that is focused on attracting tourists, and not creating commercial effects for private companies.
In the past period, before the issue of coastal zone appearance was brought to the surface by the authorities, LLC "Mediteran reklame" was in charge for controlling the advertising aspect on the Montenegrin beaches, and have charged a fee for advertising in beach zones.
"We tried to act preventively with our taxes and limit the advertising options. In Montenegro, that was the only way to influence and change something for the better. If our company did not exist, everyone would have the right to place hundreds of ads, and that would worsen the image of the country's coastal area, "Rađenović concluded. He is pleased that the public company has recognized the importance of this issue and that taxing will no longer be the method for creating a more beautiful image for the beaches.