03 December 2018 - In cooperation with private accommodation providers and some of the caterers in Herceg Novi, local Tourist Organisations have created "Accommodation and Meal Special Offers" for 3, 5 or 7 days, during the New Year, the Mimosa Festival and the preseason period.
So far, arrangements have been made with the accommodation providers in Topla, Igalo, Đenovići, and Baošići.
"We categorized the accommodations; formed more favourable prices for the pre-season, and now we are working on forming unique offers that we will send to the agencies. It is innovation. Restaurant owners have offered a half-board service while staying in an accommodation arrangement. Practically, a guest who comes to some of the offered apartments and rooms will have a half-board meal in one of five or ten restaurants. They will not be "tied" to only one restaurant during their stay, but they can change their meal place every day," explains the Director of TO Herceg Novi, Pavle Obradović.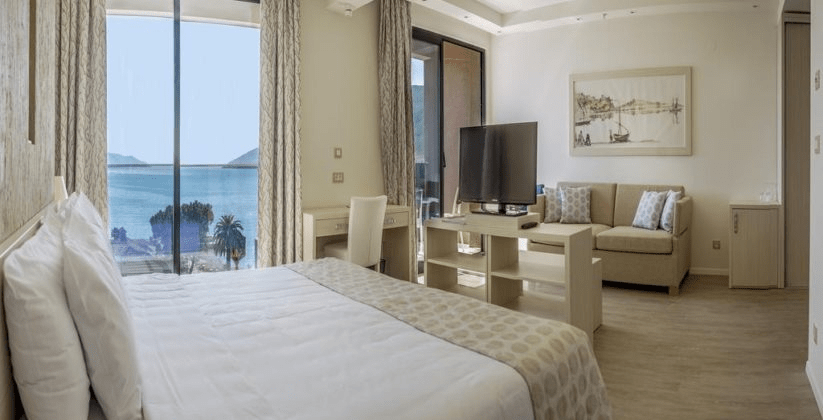 He also stresses that they created cheaper transportation arrangements to the nearest regional destinations, such as Dubrovnik, with local agencies, because they were told that they wanted to offer lower prices to both locals and guests. A consolidated offer will be sent first to agencies from cities that are "connected" to Montenegro via low-cost flights (London, Rome, etc.).
The price for "New Year's Package" of 3 overnight stays is 45 EUR per person, for five overnights the rate is 70 EUR, and seven overnights require 90 EUR per person.
These price arrangements will also apply to the Mimosa Festival.
All categories of private accommodation (rooms and apartments) can be rented out during the pre-season and post-season period, ie from 1 to 30 April, from May 1 to June 14, from June 15 to June 30, from 1 to 14 September, from September 15 to September 30, and from October 1 to November 1, 2019.
Tourist Organization Herceg Novi is inviting all private accommodation providers within the Municipality to contact them via tel. 031 350 820 and email: This email address is being protected from spambots. You need JavaScript enabled to view it. to offer accommodation services to tourist agencies and tour operators in the region and abroad.