02 December 2018 - Tivat is one of the youngest cities in the Bay of Kotor, as well as on the Montenegrin coast. The city is situated in the central part of the Bay of Boka at the foot of Vrmac (710m) the spur of Mount Lovcen which extends to the north-west side of the town. At the opposite side is the Bay of Tivat which is the largest of four bays forming the Bay of Kotor. The Bay of Tivat with its exceptional beauty attracts every visitor.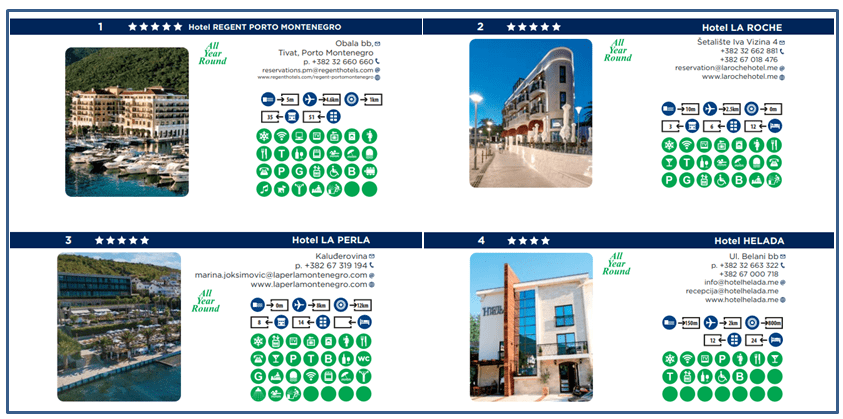 There are 17 hotels in different parts of Tivat, but all of them are very close to the sea. There are small hotels with only twenty beds and large ones with about 300 beds. A lot of tourists chose private accommodation which is cheaper, and in many cases, there is no difference in quality comparing it with the hotel accommodation. Both private accommodation and hotels consist of apartments and nicely renovated rooms with their bathroom. Whatever you choose, you are in the right place, because visiting this city for your holiday will be the right decision.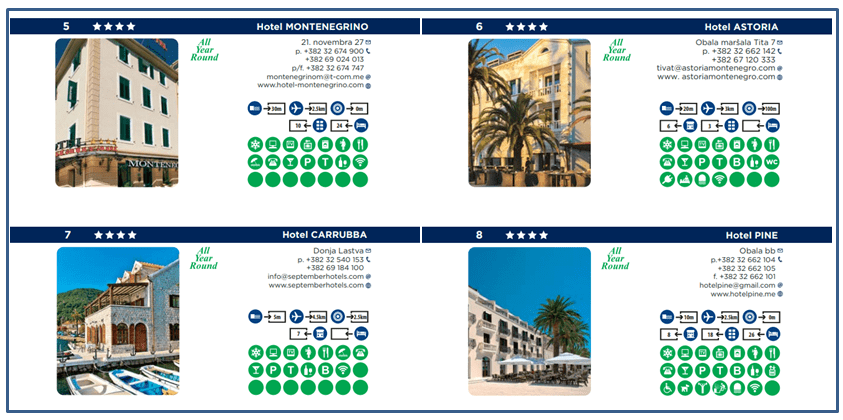 Tourist organization of Tivat has recently published New Year's Program within the city. As Total Montenegro News journalist explained, Željko Joksimović will entertain citizens of Tivat and their guests on New Year's Eve, and Lepa Brena and Bojan Delić will perform on 1 January, while Ana Kokić and the Tivat band "Toć" will perform on 2 January. The New Year's program on the city promenade Pine will begin on 15 December when Tivat's caterers will set up recognizable gastro cottages, and the music program will start on 26 December. During the eight holiday days, there will be the concerts of Amadeus band, Ana Rucner, Leontina and guests, Boris Novkovic, La band Tambura night, The gents, Disko inferno, Tribute band ABBA. The rich fun-minded program will continue until January 10, 2019, with a variety of events and resident DJs.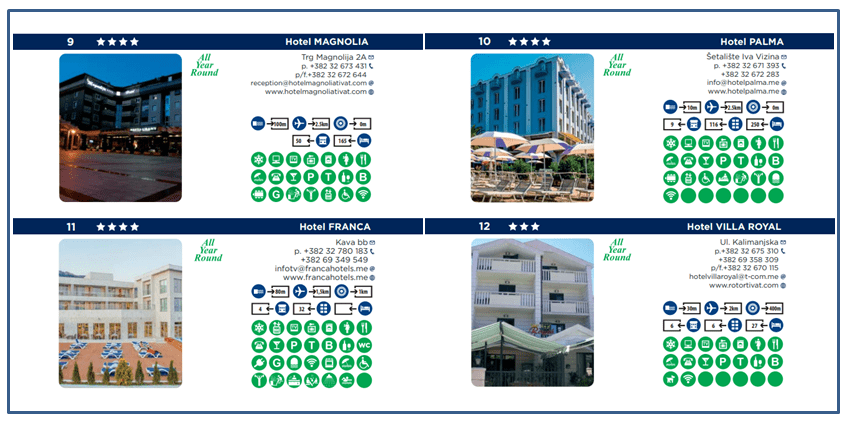 If you decide to spend your New Year's Eve somewhere along the Montenegrin coast, Tourist organization of Tivat has many propositions for your accommodation options.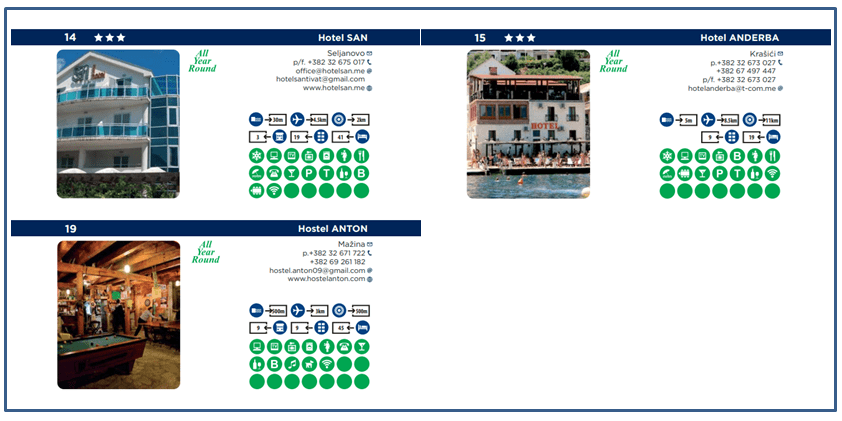 If your choice is hotel accommodation, you can pick one of many hotels that are operational all year round, like Hotel Regent Porto Montenegro, Hotel La Roche, Hotel La Perla, Hotel Helada, Hotel Montenegrino, Hotel Astoria, Hotel Carrubba, Hotel Pine Hotel Magnolia, Hotel Palma, Hotel Franca, Hotel Villa Royal, Hotel San, Hotel Anderba or Hostel Anton. TO Tivat has presented all the amenities as well as the contact information of hotels, which you can find on the pictures.
Read more information about accommodation in Tivat here.