02 December 2018 - Although the summer season in Herceg Novi ended long ago, the first December weekend near the festive New Year's season has attracted 1576 guests to the city, which is an increase of 26% compared to last year according to the local Tourist organization data. Most tourists come to Herceg Novi from abroad (1230 guests).
Most tourists chose private accommodation – 975 guests, and 601 guests have picked hotels. Many hotels are closed during winter, and among those which are operational is the luxury Lazure Hotel & Marina in Meljine. This five-star complex is not only popular for people who look for accommodation, but for locals and visitors from other cities of Montenegro as well.
Lazure Marina & Hotel reside on the Adriatic coast of Montenegro at the entrance to the picturesque Kotor bay, next to the beautiful medieval city of Herceg Novi. Supplemented by a boutique hotel housed in a renovated 18th-century building, spacious residences, Mediterranean restaurants, and a wellness centre, the Lazure Marina & Hotel is a supreme destination for travellers and sailors.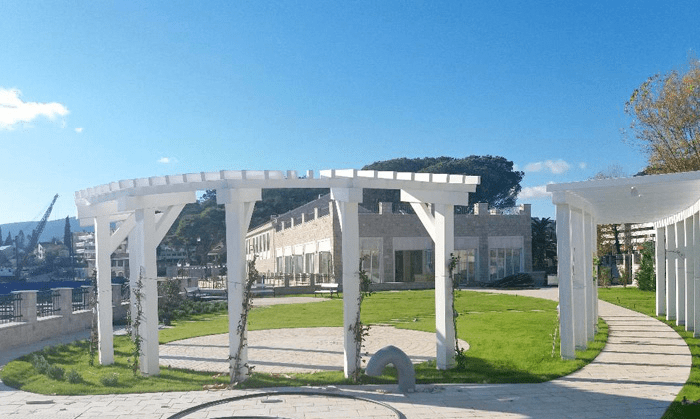 And while many guests are enjoying one of the Lazure restaurants and terraces and taking advantage of the favourable weather conditions, the Spa centre is being built within the complex. The planned construction of the new hotel segment is at its beginning stages. The new segment is included in the V, VI and VII phase of the project. The principal investor of the hotel expansion is Limited Liability Company Imperio Holdings. The Spa centre will cover 1710 square metres; it will have an underground segment, ground floor, and first floor. The resort will cover the area of 17,000 square meters, with an underground section for garages, ground floor, and four floors. The whole complex covers over 10 thousand square meters.
The completion of works is planned for next year. The technical documentation was prepared by the company "Omorika Montenegro", which is the contractor. This company has been engaged in the construction of the hotel and has done an excellent job.