14 November 2018 - Washington Life Magazine, a premier lifestyle magazine and media outlet in the Washington D.C. metropolitan area, has recently posted an article about the "Dalmatian Dream" - a luxurious travel through Croatia and Montenegro. "It's not hard to see why two small neighboring states on the eastern coast of the Adriatic Sea have become Europe's hottest summer destinations. With over 1,200 islands, sky blue water, ancient walled cities, a rich cultural history that includes numerous UNESCO World Heritage sites, high quality local food, snow-capped peaks and pristine lakes, Croatia and Montenegro offer unsurpassed holiday experiences at generally reasonable prices," the writer Kevin Chaffee explains. He suggested to his readers to experience luxurious holidays in Montenegro, exploring the country's nature and cultural heritage.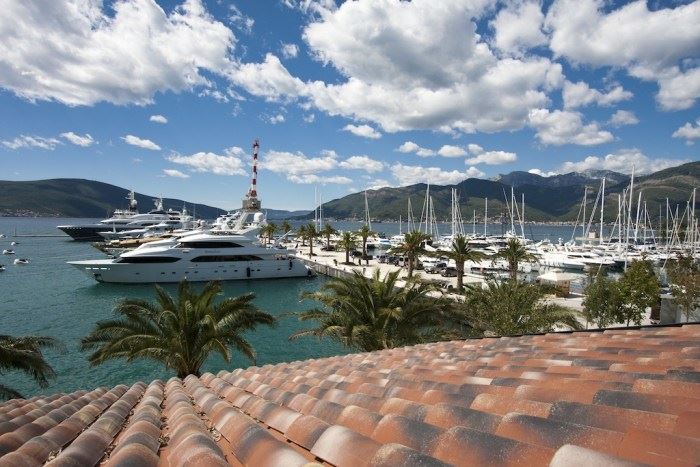 "Ferry transportation down the Dalmatian coast stops at Dubrovnik, which means renting a car (or hiring a car and driver) from Dubrovnik is the best option to explore the charms of neighboring Montenegro, now one of Europe's hottest destinations. The journey can take two or more hours, much of it spent waiting in line to pass through both countries' immigration controls, so be sure to allow plenty of time if you have a flight to catch on either side of the border at Dubrovnik or the Montenegrin international airports at Tivat or Podgorika. Well-heeled travelers also have the option of private helicopter service.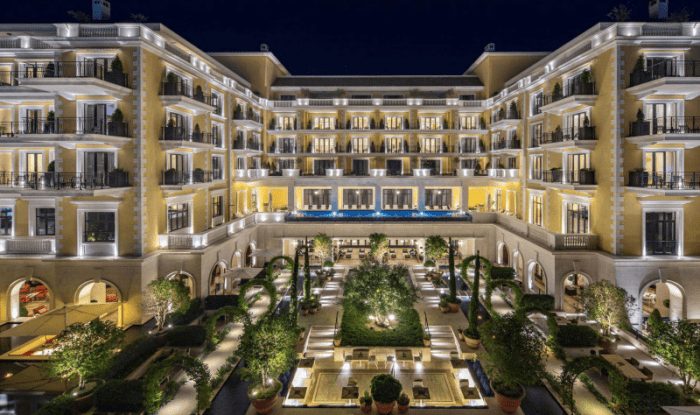 Porto Montenegro in the town of Tivat on the shore of the nearby UNESCO-protected Boka Bay, is a city unto itself offering every amenity international jet-setters could desire. Developed over the past dozen years and now owned by the Investment Corporation of Dubai, it has become "the new Monaco" with the world's largest super yachts filling up every spot (up to 800 feet) in the 450-berth harbor in peak summer season. The adjacent "nautical village" teems with high-end bars and boutiques catering to the tastes of an international clientele for whom luxury is an absolute necessity.
The high-end Regent Porto Montenegro, loosely designed to reflect a refined Venetian Renaissance theme, offers highly personalized service and luxurious accommodations in its 87 expansive rooms and 62 suites and apartments, most with balconies overlooking the water. The stunning 10,000-square-foot pool complex encompasses a luxurious spa and hammam, three swimming pools and a gym. Guests also have access via private shuttle to a separate pool/nightclub facility with a Saint-Tropez vibe as well as a secluded private beach. A meal at the Mediterranean-inspired Murano Restaurant and a drink at the cozy Library Bar are recommended as well as a visit to the outstanding Gourmet Corner, which specializes in artisanal cakes and pastries. From $325. regenthotels.com.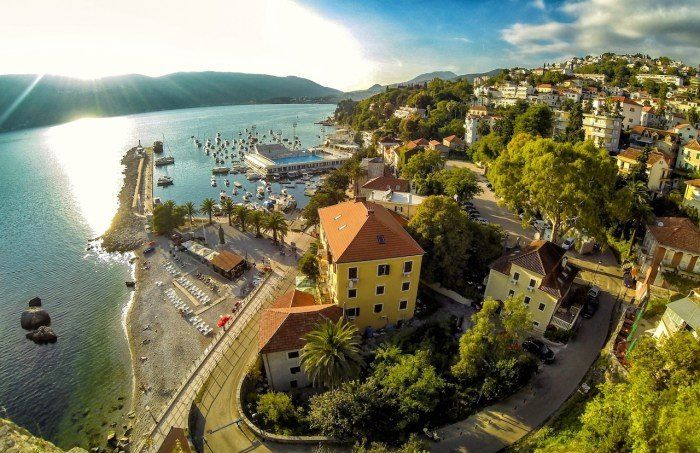 After ogling the yachts, check out the marina's pricey shops (don't miss the amazing pharmacy) and watch teenage fashion victims parade about in $700 Dolce & Gabbana T-shirts and other designer duds as they amble to and from daddy's boat. If you are in a more serious-minded mood, the nearby Naval Heritage Center maritime museum and submarine are worth a look.
You'll also want to devote a day or more to explore the towns on Boka Bay, Europe's southernmost fjord. The best way to accomplish this is via private motorboat with a captain/guide who can be hired through the Regent's concierge (embarkation is immediately adjacent to the hotel). Along the way, Herceg Novi displays a fine combination of romantic, Byzantine and oriental architectural styles while Risan is known for the remnants of classical culture found there, dominated by the remains of a Roman patrician's villa with beautiful mosaic floors. Kotor, a UNESCO-protected site, is the top attraction, an old Venetian city and cultural center that has withstood numerous invasions over the last thousand or so years and now attracts a lively crowd in summer that throngs its picturesque churches, museums and restaurants. It's easy to experience daily life while meandering about the narrow lanes and small squares because it has not been totally overwhelmed by tourists except when cruise ship passengers disembark for a few hours of look & see. Finally there is Perast, another UNESCO Heritage-protected town where no cars are allowed, making it rather pleasant to explore its palaces and churches, some in ruins, set amid small hotels and family homes.
Your captain will surely disembark you at Our Lady of the Rocks (Croatian: Gospa od Škrpjela) off the coast of Perast, an artificial islet created by a sinking derelict and pirated ships loaded with rocks. The Roman Catholic Church of the same name was constructed by local seamen who kept an ancient oath after finding an icon of the Madonna and Child on the rock in the sea in 1452. The church, which was renovated in 1722, contains 68 works by Tripo Kokolja, a famous 17th-century Baroque painter from Perast.
At the foot of Porto Montenegro's yacht-infested Jetty 1, One Restaurant's spacious terrace beckons with "the most expensive view in the country." Although the modern Adriatic menu featuring local ingredients competes with international favorites unavailable elsewhere, people watching will always be the main course here. The extensive wine list features many rosé labels as well as high-end champagnes. The Clubhouse, located a bit aft in the harbor, is a low-key nightspot that attracts an eclectic, younger crowd. Owned by a pair of Australian "best mates," this casual watering hole is famed for oddly named drinks ("Boulevardier," "Pink Pussy"), DJs and live music as well as great eavesdropping opportunities when off-duly crew from the super yachts dish about the owners' various peculiarities and peccadilloes. It's also the best place in town to watch major televised sports events like the World Cup.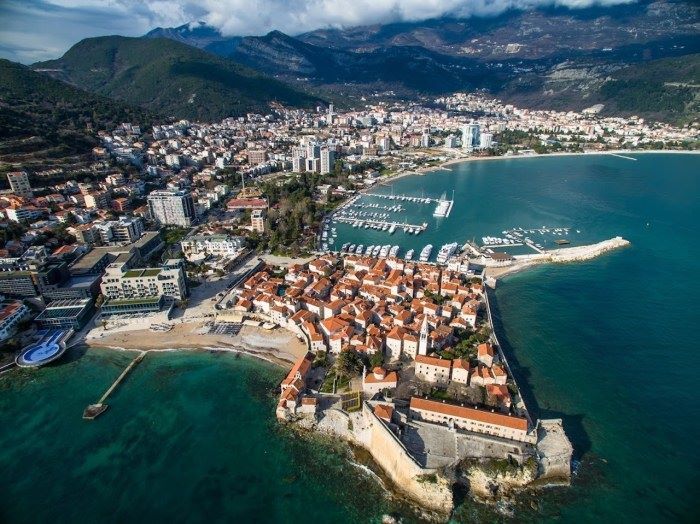 It is best to rent a car to further explore Montenegro. Begin by driving from Tivat further down the coast to Budva, a summer party paradise boasting the best beaches in the country, ranging from the secluded and quiet to those with bustling party scenes and thunderous dance music that lasts until sunset (when scenesters continue their revelries back in the historic old town). Founded by the Greeks in the fourth century B.C. and fortified in the Middle Ages, it is now the center of the "Budva Riviera," which runs 22 miles from Trsteno to Buljarica, and is dotted with sheltered coves and miles of sand and pebble beaches. Those with deep pockets but no super yacht can be spotted at Montenegro's most expensive and exclusive hotel, the Aman Sveti Stefan, a complex of 15th-century stone buildings more like a medieval village than a hotel, housing 50 palatial suites and cottages with inspiring views of the coast. From $750. aman.com.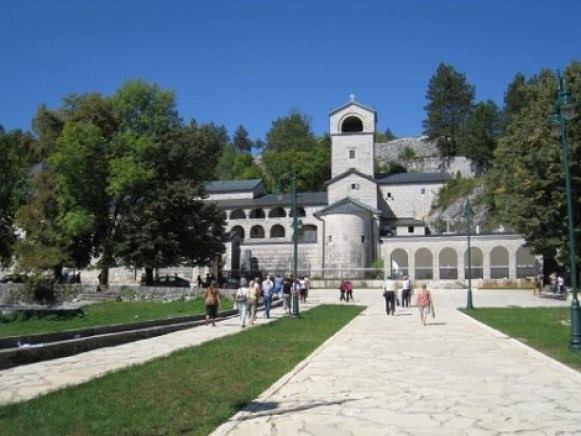 Head north to Cetinje, an odd combination of former capital city and quaint village that is the nation's cultural heart. Get a 10-euro ticket to gain entry to six different museums, the most interesting and important of which is the King Nikola Museum Palace. The home of the ruling Petrovi-Njegoš dynasty until they fled in 1918, its somewhat musty rooms contain ornate furniture, Chinese vases, imposing portraits, taxidermied animals and a beautiful library that is closed to the public but can sometimes be accessed via a hired guide. Also visit Cetinje Monastery dating to 1786 and the History Museum, grandly housed in the city's former parliament, that follows a timeline from prehistoric times to the mid-1950s.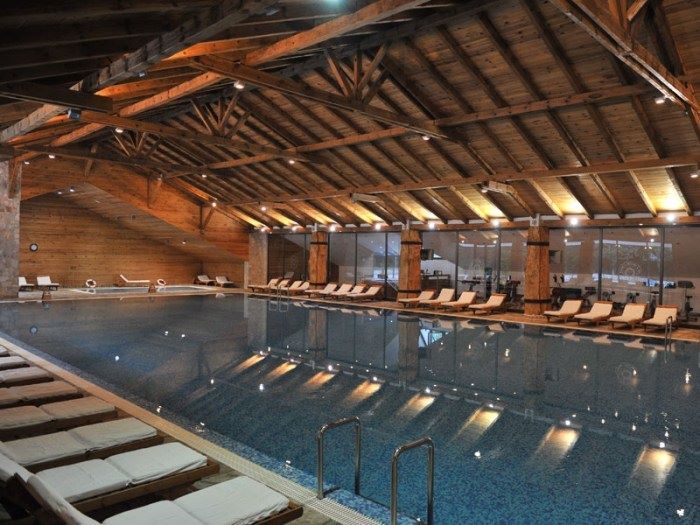 Meander further northward enjoying the dramatic views through the mountainous region where the country's vast national parks and pristine lakes are located. Check in at the Bianca Resort & Spa, a ski lodge in the town of Kolasin that is quiet, clean and features a huge pool, a whirlpool and an excellent sauna. Rooms are smallish and have no air conditioning or screens on the windows (although that is generally not a problem at this altitude). The cafeteria-style food is bland at best with the staff grumbling if they have to prepare anything off the limited à la carte menu — "communist-era hospitality" at its best! From $75, kolasin1450,com. (TIP: Ask for directions to a nearby restaurant run by the Damjanovica family that features hearty local specialties including local trout and kacamak, a tasty cheese and potato staple.)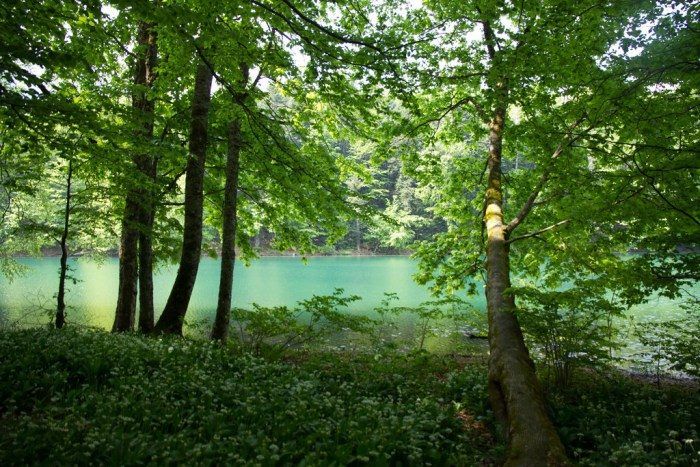 From Kolasin it's a two-hour drive to Biogradska Gora, the second oldest (1878) national park in the world, boasting one of the largest primeval forests in Europe. You'll want to spend most of the day exploring its verdant landscapes, six pristine glacial lakes and 26 different habitats burgeoning with diverse flora, fauna and fish (including the grayling, which has disappeared from the rest of Europe). Historic heritage sites include sacral monuments and traditional architecture structures. Contact the The Explorer Tourist Agency explorer.co.me for top notch guided tours and be sure to ask about a visit to Eku Katun Vranjak, about 5,000 feet above sea level at the end of a bumpy, winding dirt road. The remote, family-run nomadic settlement of ten wooden chalets (some are available for overnight stays) sits amid breathtaking peaks and rolling pastures with herds of goats and cows feeding on grass as you enjoy a hearty lunch there. Reserve overnight stays and lunch-only visits at jelka.me.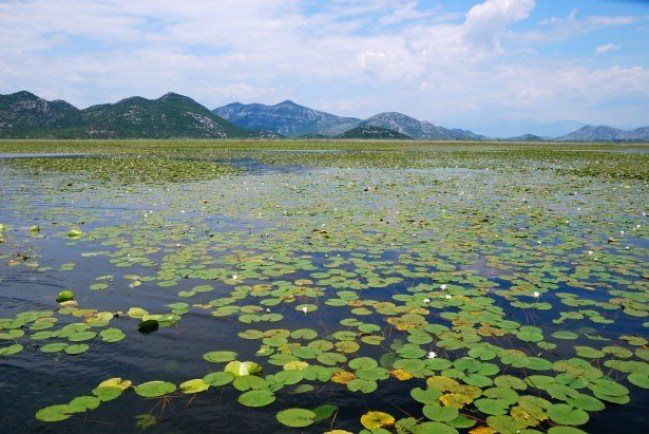 Enjoy the drive south back to Tivat past rolling farmlands, creeks and the impressive Moraca Canyon to Podgorica (pronounced Pod-go-reet-sa), Montenegro's "pocket-sized" capital known as "Titograd" in communist times. Stroll along the main street, the Slobode, as well as the side lanes to explore the Old Town (Stara Varos) and its shops, cafes and restaurants including Pod Volat for delicious pizzas and regional dishes that are ridiculously cheap.
Lake Skadar is not on the normal tourist route because it is neither on the coast nor anywhere near to the sprawling national parks. It is however a great place to stop if you enjoy the great outdoors and want to hike, bicycle, swim at freshwater beaches or explore nature preserves. Be sure to visit the Serbian Orthodox Vranjina Monastery, one of the country's oldest religious sites located on the south-east part of Vranjina island and accessible by an access road from the shore."
Read more information about the article and the luxurious travel through Montenegro and Croatia here.