The massif of Orjen lies east to south-east of Trebinje in Bosnia and Herzegovina and north-west of Risan in the Bay of Kotor. As reported by Jadran radio, the tour around the Orijen mountain includes several mountain peaks: Orjendlo (1600 m) – Vucij Zub (1802 m) – Veliki Cabao (1894 m). It takes about 6 hours to get to the final point at the mountaineer's house at Orjen sedlo. The first day ends with a discussion about the sustainable development of the Orjen destination lead by Željko Starčević, the leader of SUBRA and author of many guidebooks about the Orijen region.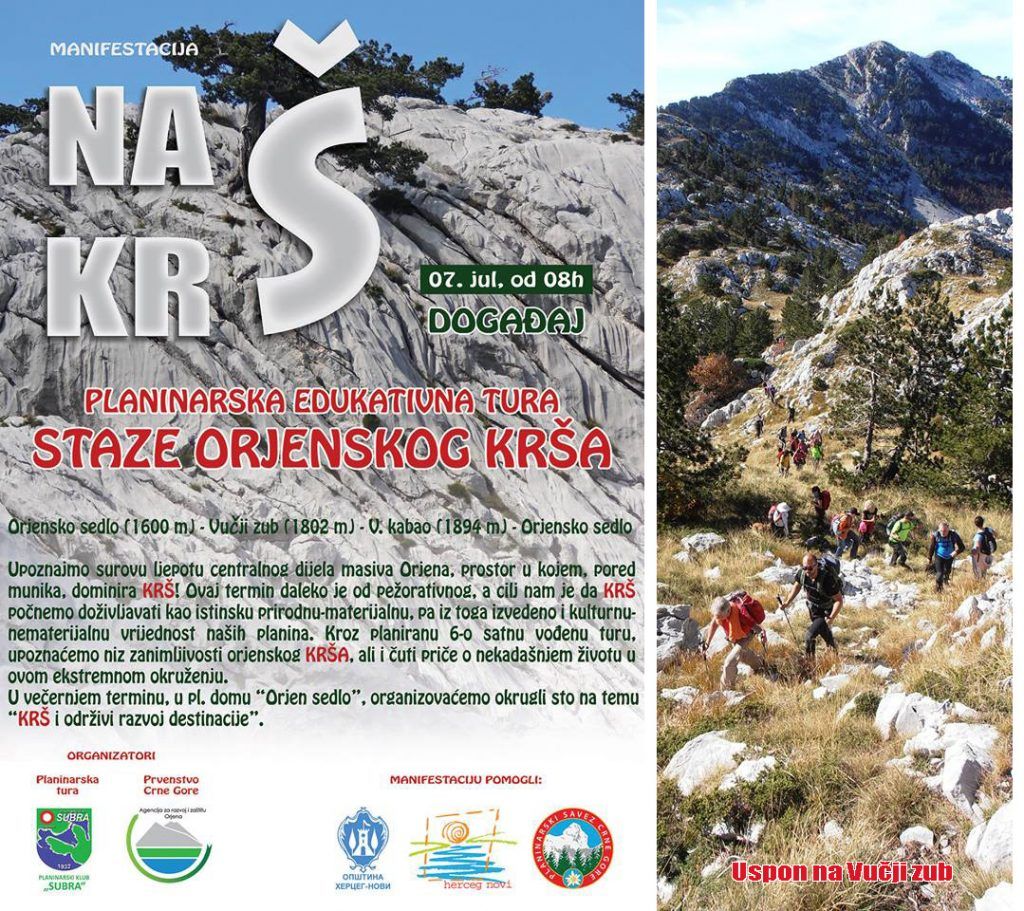 The second day of the Educational event is dedicated to the 3rd Montenegrin Championship of Traditional Dry Masonry that will be held from 10 am to 4 pm in the area of Orjensko sedlo. The task of the competition is to preserve the traditional construction method on the ancient Mediterranean dry walls. Along with team competition and award ceremony, the event also includes a sightseeing tour and lunch.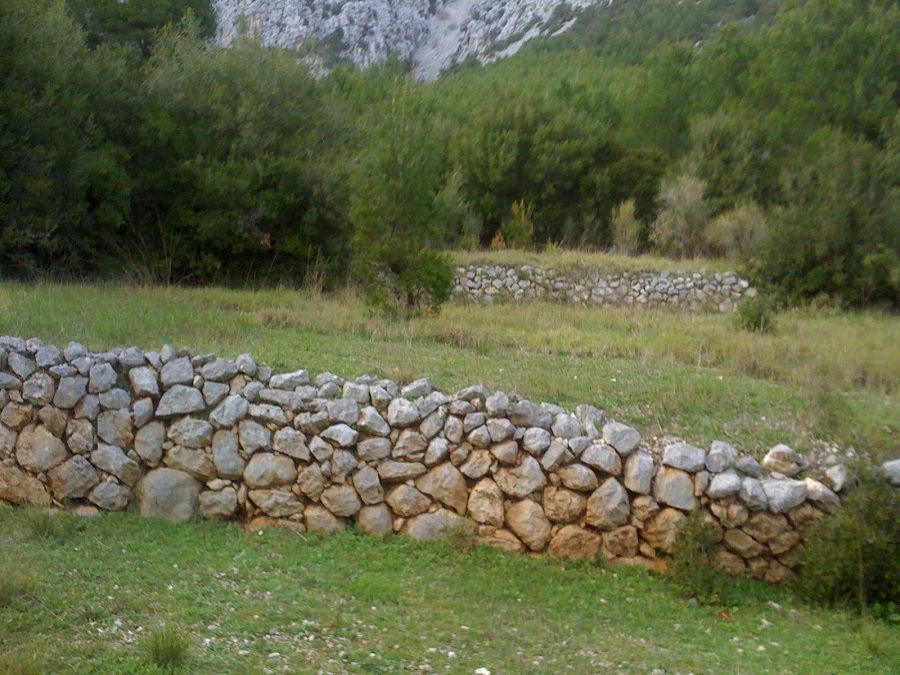 "It's more about saving cultural tradition and entertainment in order to preserve the construction technique, which is increasingly forgotten now because that craft knowledge is almost lost. But it is one of essential tourist attractions in the area. This type of constructions was developed in many Mediterranean countries such as Italy, Spain, France, and Croatia, and now the demand for traditional cultural landscapes is on the rise as a tourist offer. It is a nice and interesting addition to a sun&sea holiday."
The significance of the dry masonry method was further increased after the meeting in Nicosia, Cyprus, at the end of 2016, which marked the 70th anniversary of UNESCO when this method was claimed for the UNESCO intangible cultural heritage list.
Should you like to join the tour, please send your request to This email address is being protected from spambots. You need JavaScript enabled to view it. today.