June 15, 2018 - The Black Lake is one of the most beautiful lakes in Montenegro, as well as a premium tourist attraction. It is a glacial lake, located on Mount Durmitor, 3 km from the town of Žabljak. The Black Lake is a popular destination for recreation and hiking, and a must-see spot for all tourists.
All locals know the famous myth about the origin of the lake. One day, Saint Sava, Serbian prince and Orthodox monk, and the first Archbishop of the autocephalous Serbian Church, came across this lake and stayed for one night in one of the monasteries under Mount Durmitor. At that time, the monastery was located in the middle of the town, right where the Black Lake is found today. The monks of the monastery welcomed Saint Sava, but they had doubts that he was truly a saint, so they agreed to test him. That is why, overnight, they slaughtered a rooster and put it into the saint's bag. On the following day, Saint Sava wanted to continue his journey, but he was followed by the other monks who were shouting: "Hey, Saint, why were you stealing our rooster last night?" Saint Sava responded: "What are you saying? Why would I want to steal from the monastery?" The monks continued with their accusations and shook the bag from the Saint's shoulder. He was extremely surprised to see the slaughtered rooster inside his bag. But the Saint thought it through and cursed the lands of the monastery: "I pray that the land will break under this monastery and it will no longer be called a village, but it shall become the Black Lake." After that, he revived the slaughtered rooster. The monks were overwhelmed by all the miracles: the earth broke and the monastery sank into the abyss, in the abyss the lake was created and called the Black Lake.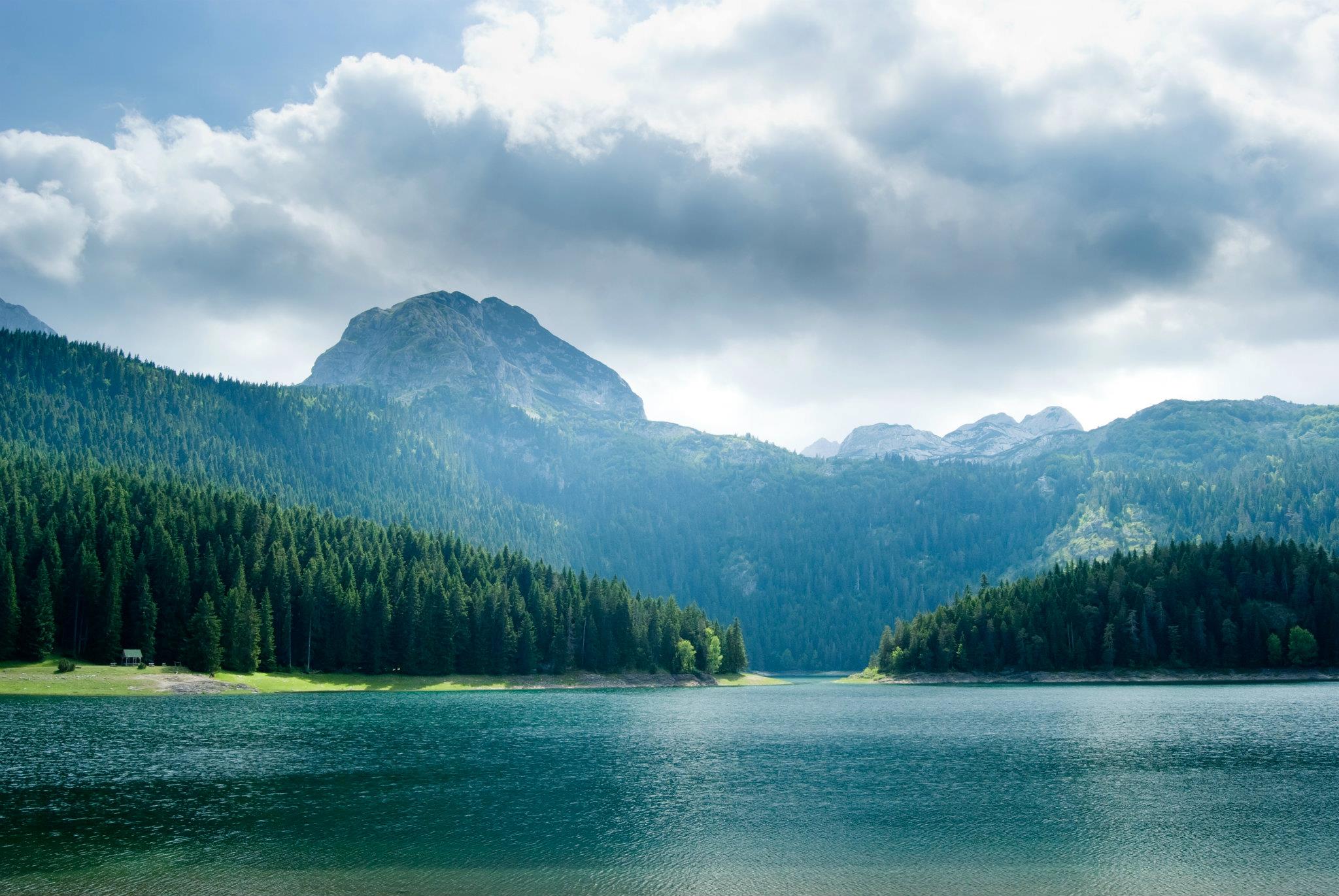 Some people choose to believe the legend, and some do not, but they all agree that The Black Lake is extraordinary. Filled by numerous mountain streams, the lake is easily accessible and it is a popular destination for recreation and hiking. During the summer, the water temperature in the Black Lake is usually lower than the air temperature by 4 ° C, and in the winter, the water is completely frozen. The Black Lake is surrounded by thick coniferous forests, which significantly contributes to its stunning landscape. The Black Lake is the main tourist attraction of the Durmitor region, and it is highly visited by all people who want to truly experience Northern Montenegro.