May 25, 2018 - A self-driving tour is the best way to experience Montenegro with the full freedom to visit all the best places. If you get to Montenegro with your own car or take a rental, the flexibility with driving is excellent. If you're planning to visit Montenegro, here are our tips to explore the country in all its incredible variety in 6 days!
Day 1: Arrival at The Bay of Kotor
Boka Kotorska (The Bay of Kotor) is located close to the Croatian border. Arriving at the bay already gives all visitors the impression that they have chosen the right place to spend their holidays. Breathtaking, sparkling blue sea and stunning architecture will make you understand why Boka is listed as a UNESCO World Heritage Site. Our suggestion is to visit each of the three major cities in Boka: Herceg Novi, Kotor and Tivat. Starting with Herceg Novi, you definitely shouldn't miss The Old Town of Herceg Novi, Savina Monastery and the Church of Michael the Archangel.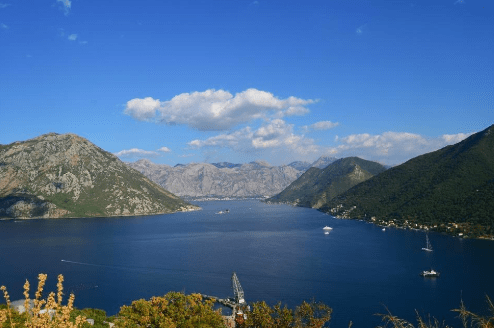 Pixabay
Day 2: Exploring Kotor and Tivat
The main landmarks that you should check out in Kotor are definitely Kotor Old Town, its Sea Gate, Grubonja Palace, and the Kampana Tower. While in Tivat, you should start your visit with the older Tivat buildings, such as St. Rok Church, and St. Sava Church, and then proceed towards the stunning and newly built Porto Montenegro. Porto Montenegro is one of the biggest investments and projects in the whole state. Porto is a complex of several marinas lined with yachts and pleasure boats of descriptions and is a mini village with an expensive hotel together with exclusive residential development, as well as with numerous designer shops and boutiques with upmarket restaurants and bars.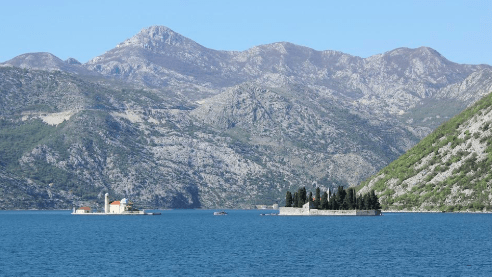 Pixabay
Day 3: Cetinje and Lovćen
When visiting Montenegro, the one place that you can't miss is Mount Lovćen. Lovćen holds a special place in the hearts of all Montenegrins. Mount Lovćen is also a national park that holds significant historical, cultural and architectural heritage. The central part of the national park is the Mausoleum at Jezerski vrh, and it's dedicated to the great Montenegrin writer and bishop Petar II Petrović Njegoš. Cetinje is the city that holds many monuments of Montenegrin history, so you should visit Njegoš Museum Biljarda, Monument to Ivan Crnojević and St. George's Church.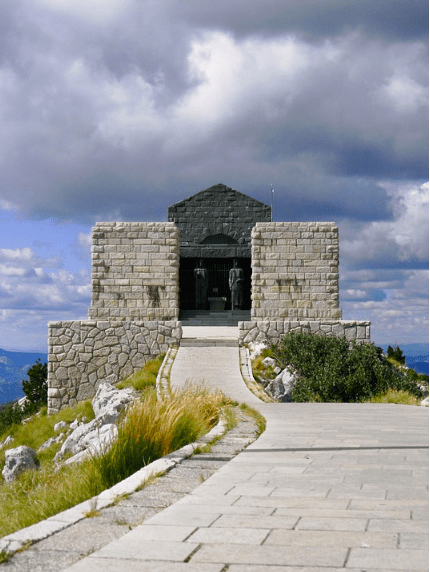 Pixabay
Day 4: Skadar lake
Skadar lake is the largest lake in the Balkan Peninsula with fresh water and one of the largest national parks in Montenegro. Its diversity of flora and fauna makes the lake interesting not only to tourists but many scientists from all over the world. The statistics data say that Skadar lake is home to about 270 different bird species and 50 species of fish. While visiting the lake, you can enjoy bird watching, swimming, sunbathing, riding a boat and in hunting season, you can also try fishing.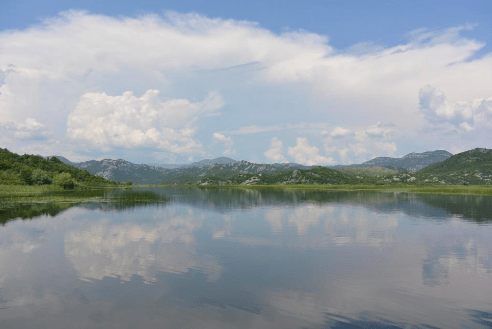 Pixabay
Day 5: Kolašin and Biogradska Gora
When you've had your share of beaches and sunbathing, you should travel north to Kolašin. Kolašin is a tourist center oriented towards ski tourism and ecotourism, and it's famous for the activities such as horse riding, mountain biking, climbing and rafting on the Tara river. Every nature lover will enjoy Biogradska Gora National Park. This is one of the most beautiful locations in all of Montenegro. The National Park has an impressive thick forest where the height of some trees reaches up to 50 meters and a crystal-clear glacier lake which is surrounded by mountain peaks with a height up to 2000 meters. It doesn't matter when you visit this park; it will be breathtaking no matter the season.

Copyrights: The official site of Kolašin city (http://www.kolasin.me/)
Day 6: Žabljak
Žabljak is a small city in Northern Montenegro and a famous tourist attraction. Žabljak is located on Mount Durmitor. You should try to visit all of the lakes that this city has to offer - there are 18 glacier lakes on Durmitor Mount. The biggest, most beautiful and closest lake to Žabljak is the Black Lake (Crno Jezero). While in Žabljak, you can go canyoning on Nevidio Canyon, skiing on Durmitor, kayaking and canoeing on the rafting on the river Tara, mountain climbing, horseback riding and even cycling (if you are an experienced cycler).
Pixabay