The gravel beach is about 60m long and is amazingly clean and well-conditioned. For last five years, the beach management improved the tiny resort, adding comfortable sunbeds with reasonable distance from a tree-covered terrace overlooking the sea. At the time of the rush hour, there is an option to relax with some refreshing drinks at the beach bar's shadowed terrace while you wait for a free sunbed.
Bajova Kula, Montenegro from FalcoNero on Vimeo.
The sea here has a specific feature and remains colder than the average in the bay, even in the hottest time of the summer. This is because the sources of the nearby mountains mix with the coastal waters, refreshing them constantly. A convenient beach location facing south allows the guests at Bajova Kula to avoid sunburns from an afternoon swim.
The restaurant located in the historical tower offers a small but smart Mediterranean menu and local wines. Tree crowns divide the beach zone from the dining terrace, bringing peace and a soft shadow.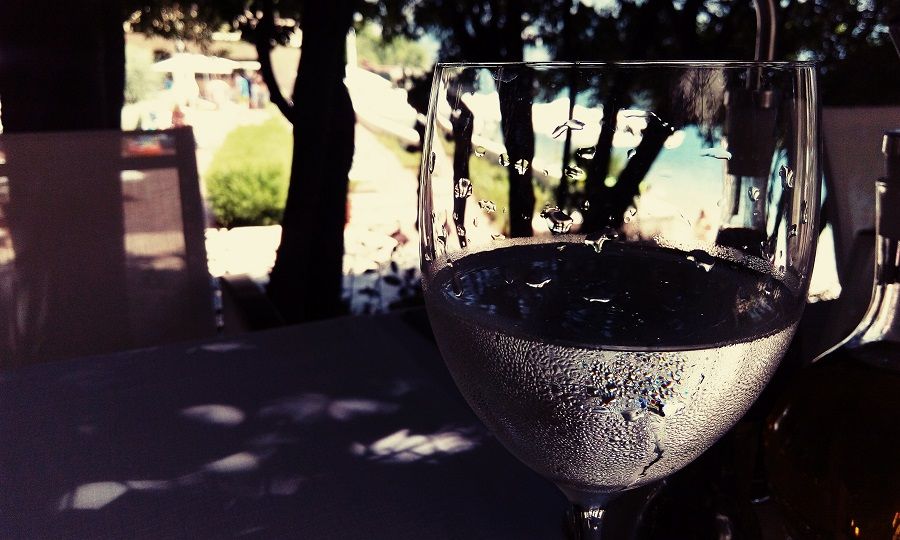 In addition to pontoons, you can also berth a boat and take a trip around the bay.
Two important tips: in the peak season, book the sunbed in advance and if you're not planning on an early morning swim, be ready for few parking options!