For the first time in Montenegro, this event will be held at the Ćemovsko Polje Airport, organized by the Aero Club "AK Špiro Mugoša", with the support of Sky Concept from Germany. The organizers have announced an unforgettable experience and unique opportunity for all thrill-seekers in the area.
In the safe hands of an expert team who has jumped thousands of times, participants will free fall for 60 seconds at a speed of 240km/h. The entire experience, from the jump to the landing, lasts just a few minutes. Preparations for the jump are done just before participants take off, lasting only 30 to 40 minutes. The maximum allowed weight for jumpers is 100 kilos, with a maximum height of 195cm. Ages 10 to 99 are welcome.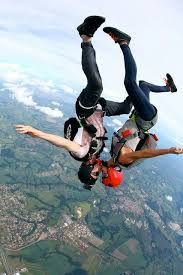 Miloš Dragojević of AK Špiro Mugoša says that it is natural to feel fear, but safety is guaranteed. It is also best to keep in mind that the instructors are experienced, and the equipment is of the highest quality.
Dragojević added that there are no licensed tandem instructors in Montenegro, but AK plans on training some of the members and announced AFF training for accelerated free falls. AFF training is the most modern type of training where various positions and actions in free falling are practiced at the height of 4000 meters.
Come out to Podgorica this April for your chance to fly!