08 April 2019 - Volleyball Club Budva won the Montenegrin Cup after defeating Jedinstvo Franca 3-0 (25:16, 25:19, 25:22) in the grand finale in the Mediterranean Sports Center. Players of the Volleyball Club Budva returned the volleyball cup trophy to this city.
All of this was made possible thanks to the new club - a club originated with the desire to return the volleyball trophy to the capital of Montenegrin tourism, which disappeared with the closing of the most successful Montenegrin volleyball club, the Budva Riviera.
In addition to the defeat in the Cup final, the team of Darko Prebiračević was eliminated in the semi-finals of the playoffs from Budućnost Capital Plaza, with two maximal defeats. In the decisive matches in the season, the team from Bijelo Polje could not count on Montenegrin national player Luka Šuljagić because of his illness.
Volleyball Club Budva will have the opportunity to win the double crown, and the final series against Budućnost, to three victories, will start on April 13th.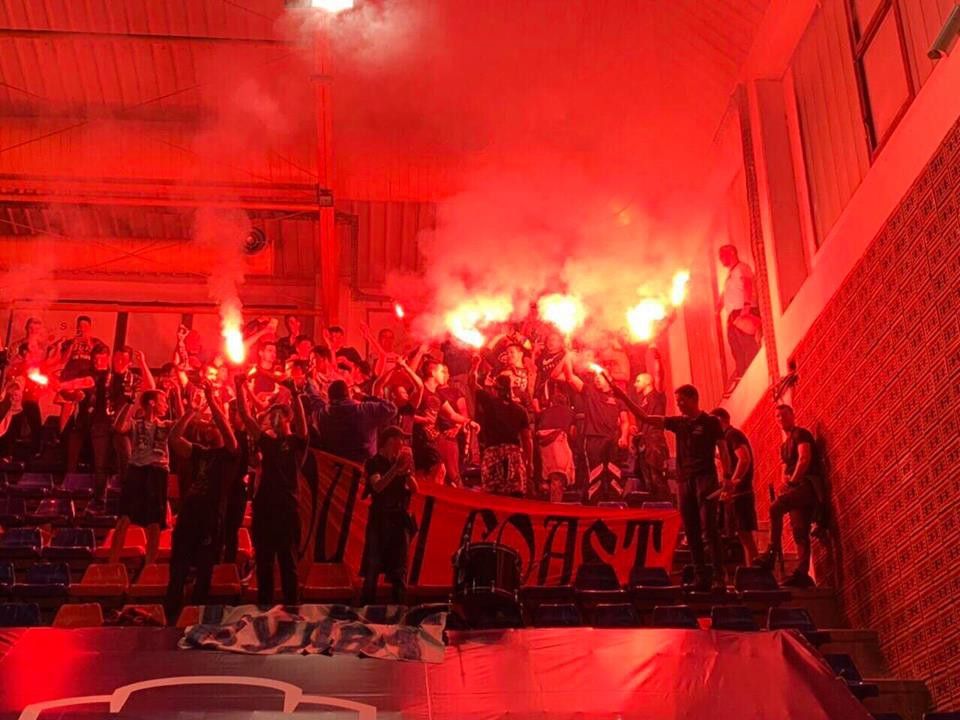 As far as the match is concerned, starting from the first set, there were no dilemmas about who would come out victorious.
Budva started with 5:0, which played without injured captain Jovan Delić, and continued to 8:2. Jedinstvo returned to 13:11, but the host scored with six points in a row for 19:11 which was too much for their opponent.
The second set was pretty equal until the score of 16:14 for Budva, when the host team scored 4 points in a row for 20:14 which eventually gave them the set.
It seemed that Jedinstvo in the third set would prolong the uncertainty. The team from Bijelo Polje opened this set better than the other ones, quickly scored 6:11, followed by 12:18 and at this point everyone thought that the fourth set was already on its way.
However, the team from Budva did not give up, and with 5 consecutive points, they first reduced their opponents' lead at 15:18, and then switched from 15:19 to 21:19. The guests held until 22:21, when Budva reached the first match point with two consecutive points. This match point was defended by the team from Bijelo Polje, but the other one was at 24:22, when the young Ivan Zvicer scored the match winner.
Alen Didović with 16 points was the best in the winning team, Ivan Urtado and Zvicer added 10, Dejan Jocić 9. The best in the defeated team was Bojan Strugar with 16 points.
Technician Shun Imamura was named the best player of the men's final.