08 March 2019 - Olympiacos Piraeus ended a five-game losing streak on the road on Friday by beating Budućnost VOLI Podgorica 89-76 and improving to 13-12 on the season in the process. The victory moved the Reds up to seventh place in the standings as their playoff aspirations remain alive and kicking. Budućnost, on the other hand, lost its fifth in a row to drop to 6-19 on the season with the defeat.
Olympiacos had five double-digit scorers, including an impressive display from Nikola Milutinov, who posted 15 points and 12 rebounds. Georgios Printezis led all scorers with 19 points while Axel Toupane added 13, Sasha Vezenkov and Nigel Williams-Goss 12 apiece.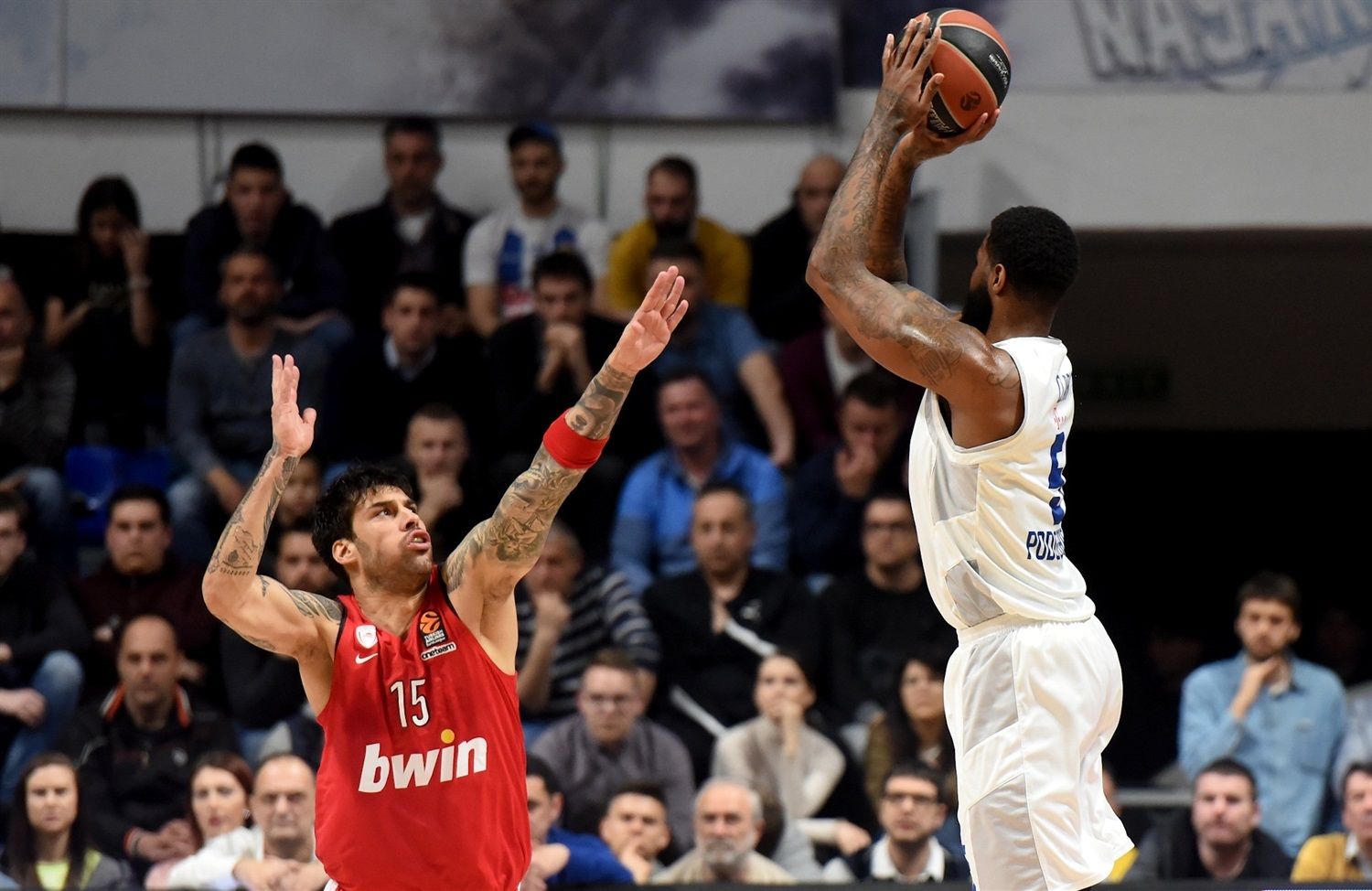 For Budućnost, Edwin Jackson and Filip Barović downed 13 points each while Norris Cole finished with 10 points and five assists. Olympiacos started strong and let the hosts lead only once, at 16-15 of the first quarter, and would eventually lead by a high of 24 points, 39-63, in the third quarter to win going away.
Olympiacos exploded out of the blocks and led 0-6 early. The Reds would continue their focused start with a three from Kostas Papanikolaou before extending their lead to 11 points at 4-15. Budućnost responded with a 12-0 run off a timeout to get back in the game and take its first lead at 16-15. Olympiacos finished strong though, and at the end of that first quarter, it was 21-27.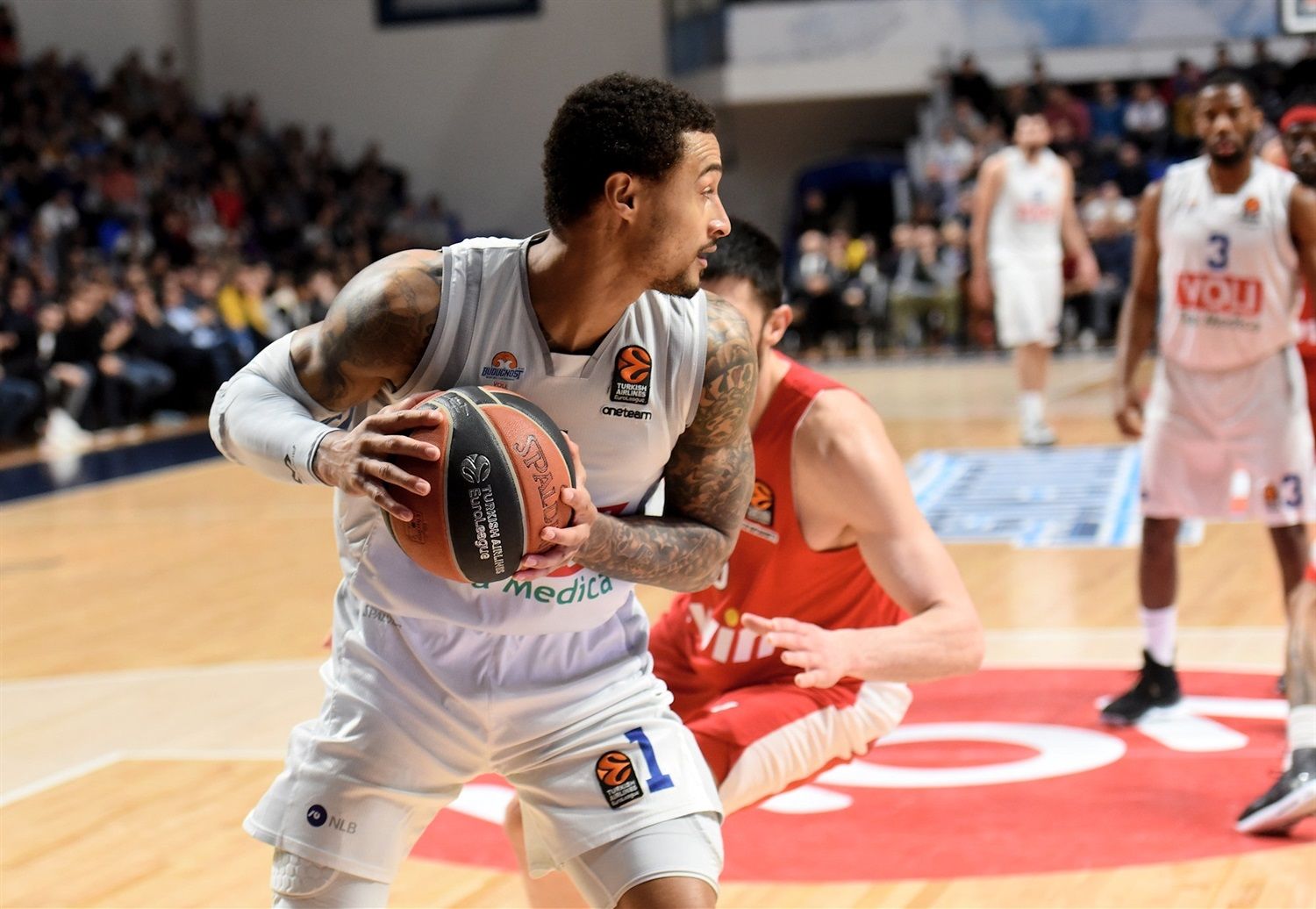 The visitors extended their lead to 21-34 to open the second behind 5 points from Vezenkov. Edwin Jackson landed a three followed by a mid-range jumper as Budućnost continued to chase Olympiacos. Vangelis Mantzaris drained a three to give Olympiacos a 33-42 lead midway through the second quarter. Milutinov was up to 10 points by then and kept adding pressure inside for the visitors who pulled into halftime with a lead of 17 points, 34-51.
Olympiacos grew the difference early in the third quarter thanks to another five-point spurt by Vezenkov on a triple and free throw. The lead would increase to 24 in the middle of the quarter, 39-63, as Budućnost's hopes faded. Suad Šehović scored 5 in a row for the hosts to reduce the deficit to 21 and the deficit would soon be whittled down to 16. But Olympiacos finished strong and would carry a 54-73 lead into the final quarter. The two sides exchanged scores to start the fourth, but Olympiacos had done enough in the three previous periods not to have to worry. Budućnost did manage to get the lead down to 12 points with an 8-0 run late in the game, but time was running out, and that's as close as it would get with the visitors winning 76-89 in the end.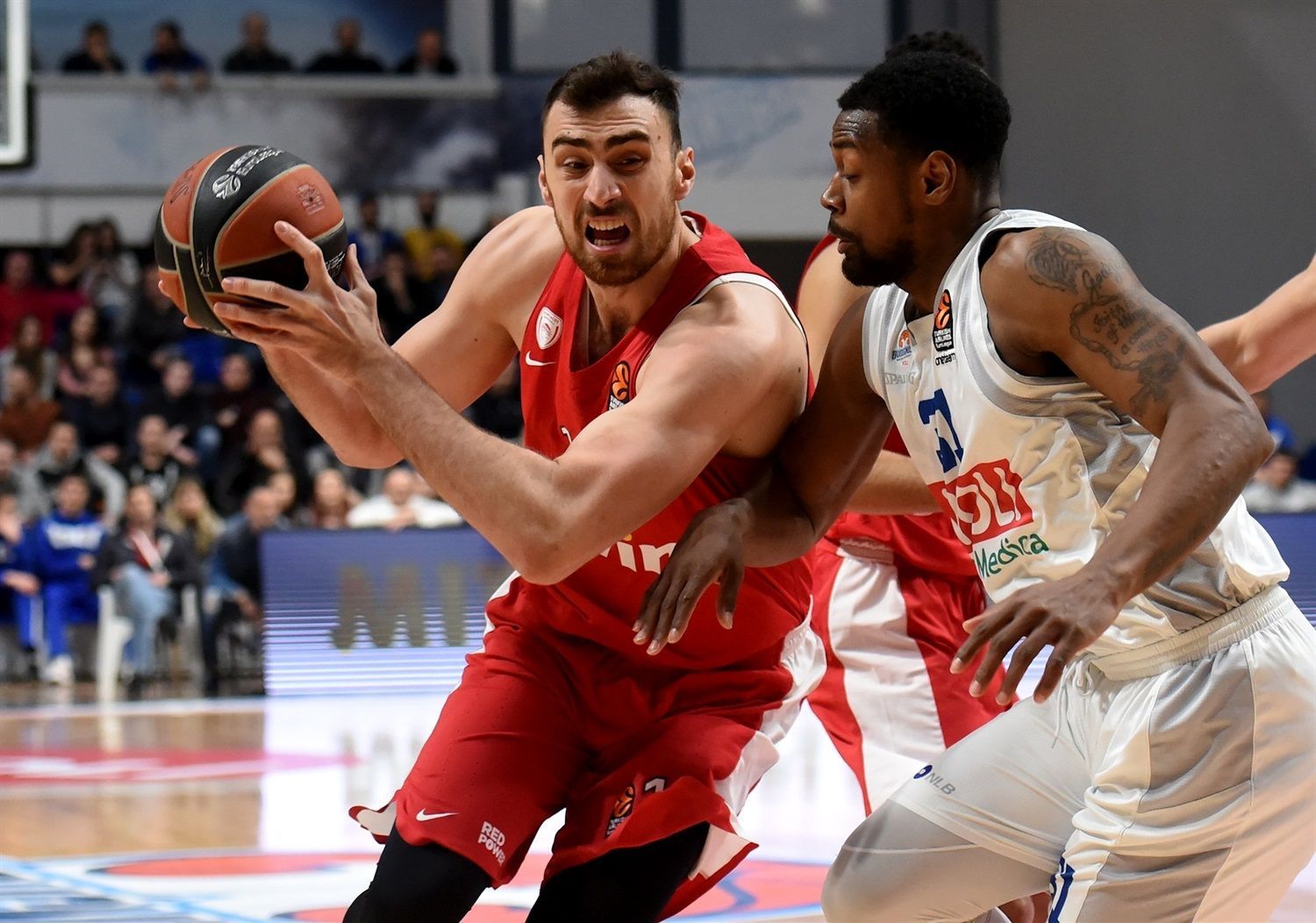 Milutinov finished with 15 points and 12 boards as Budućnost missed their rising star, Goga Bitadze, to challenge him in the paint. Bitadze suffered an injury the night before the game and was ruled out after a game-time decision.
Olympiacos will travel to Italy next to face Armani Exchange Olimpia Milan in Round 26, while Budućnost goes to play KIROLBET Baskonia Vitoria-Gasteiz in Spain.
Source: EuroLeague